Getting to Know: Energetic Post-Hardcore act, Conversation

In the Monday edition of Getting to Know, we get our week going with Toronto-based high-energy, post-hardcore quintet, Conversation. If you are in an up and coming band that would like to partake in a Getting to Know feature, contact editor@riffyou.com to receive the questionnaire and instructions. Thanks!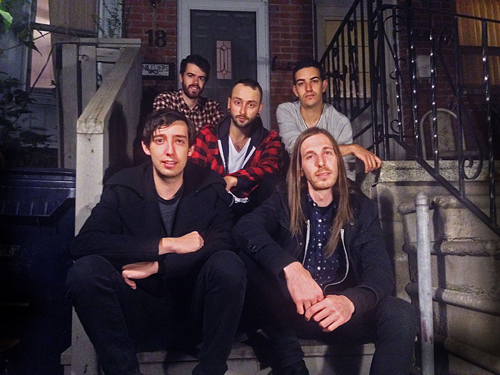 Band Name: Conversation
Band Members: Timothy Bolton ( vocals), Jason Prolas (guitar, vocals), Erik Tandberg (bass), Alex Pley (lead guitar), and Sofian Bennnouri (drums).
Years Active: 5 years.
City of Origin: Victoria, BC, but now located in Toronto, ON.
Who are you and what do you do?
"Timothy Bolton – I am the frontman for Conversation."
In 100 words or less, tell us how your band has gotten to this point.
"In 2007, two friends began to make music together with the sole purpose of creating something that they could believe in; the one rule they had was that no matter what, the music had to speak for itself. For the next four years, Conversation wrote, recorded and toured across Canada independently. We had the pleasure of sharing the stage with bands like Cancer Bats, A Textbook Tragedy, Ten Second Epic and played Warped Tour. After a brief hiatus, Conversation re-located to Toronto, ON, in 2013 where three new members were found. Since then, we've been writing new material and building our name in the Ontario scene."
What is your latest release and how would you best describe it to someone who hasn't heard your band?
"Currently, there are two songs available at our website for free download. We will be re-recording these tracks and more in the next three months. I would describe our music as high-energy post-hardcore. We pride ourselves on our ability to write both heavy and melodic music; we let the songs go where they need to go."
When making an album, which aspect of the process do you put the most time into and why?
"Songwriting is something that we all put a lot of time into. We will sit in our space for hours on end working meticulously on a single part of a song. Sometimes that's what it takes to find the right fit. But when it comes together, we all know it."
What is the best part about your band and why?
"I'd have to say our live show. We leave everything we have on every stage we play. We pride ourselves on the energy we bring to every show. It can be chaotic at times, but that's what I like about it the most. If Erik spends half the set in the crowd throwing his bass around, I'm happy as a clam. It's just five guys giving it everything they have."
What makes your band unique from the rest?
"The reason that Conversation stands out amongst so many other bands is the simple fact that there is no filter when it comes to our message or our songs. We make music for music. We write words because they need to be said. We leave everything on every stage we play because to hold back, even in the slightest, makes no sense to us. If you take one thing away from listening, watching or speaking with Conversation, it should be the honest truth that this is everything……and this is now."
How does your band survive the challenges of touring/gigging?
"The reality of being in an independent band is that you're going to have to deal with some tough times. The key is perspective. Every band that has ever had any kind of success in this scene started where we are. Truth be told, I love the challenges! I love sleeping in the van with everyone and driving 13 hours overnight to make the next show. Some of the greatest stories I have are from those nights and I wouldn't trade them for anything. Besides, all of the hard times disappear the moment I'm on stage."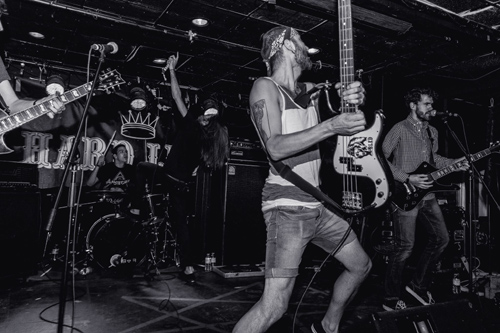 Would you rather be critically-acclaimed; rich and famous; or an under-the-radar band with a dedicated fan base?
"I definitely didn't start a post-hardcore band because I thought there was a ton of money in it! The dream is to do this for a living. I want to be able to make music and tour the world until my body won't take me any further."
If you'd have to compare your band to another one out there, living or dead, who would it be and why?
"That's a tough question! I think every member of the band would give you a different answer to this one. The best answer I could give would be a mix of Thrice, Glassjaw and Fiona Apple."
Which band/musician would you like to share many drinks with? What would you talk about?
"Fiona Apple in a heartbeat! I'm thinking whiskey in a dive bar in LA. She's been one of my favourite artists and songwriters since I was a kid and the honesty in her lyrics is so inspiring to me. I would want to talk about everything! Every song she's ever written; the meaning behind certain lines' the music industry; love; life; sex….EVERYTHING!!"
Please be sure to follow us on Twitter @riffyou and at Facebook.com/riffyou.