10 Takeaways from the 2014 Grammys

Last night at the 56th annual Grammy Awards, pre-ceremony favourites Macklemore & Ryan Lewis, Daft Punk and Lorde did what they were supposed to, and took home multiple trophies each. As Riffyou.com watched from a distance, here are – in no particular order – 10 things that we took away from 'music's biggest night.'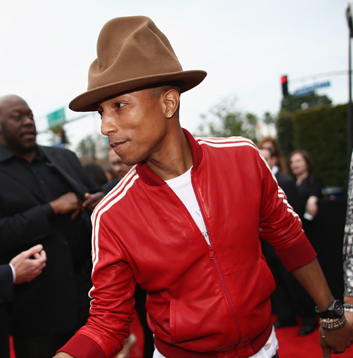 Daft Punk Gets Lauded, Doesn't Get Loud: Our robotic electronic dance music friends from France made their presence known, taking home a couple of the night's biggest prizes including Record and Album of the Year. Outfitted with their signature spacemen helmets, the fellas relied on collaborators to speak on their behalf. While it was touching to see a huge embrace between the guys after the Album of the Year win, it would've been nice to at least hear some "beep, beep, beep, boop, boop, boop," from the stage. The crowd may not have understood, but presenter Yoko Ono would've been able to translate.
Pharrell Williams Goes North: If the Royal Canadian Mounties were looking for a modern uniform to attract new candidates, look no further than Pharrell Williams' Grammy attire.
Lamar Slays the Dragon: Burgeoning hip-hop star Kendrick Lamar and Las Vegas rock act put on – perhaps surprisingly – the most aggressive performance of the night. Then again, the multitude of sitting-at-the-piano performances by others (Taylor Swift, John Legend, etc.) didn't make this too much of a challenge. Still though, the crowd at that point of the night needed a good shake and these guys took advantage of the situation.
Lorde's Wonderful Weirdness: Lorde's performance of her monster track "Royals," and nervous acceptance speeches showed that this teenage prodigy is weird, awkward and talented enough to do whatever she wants going forward. She may be the next Bjork, minus the swan dress and hard-to-pluck-lyrics.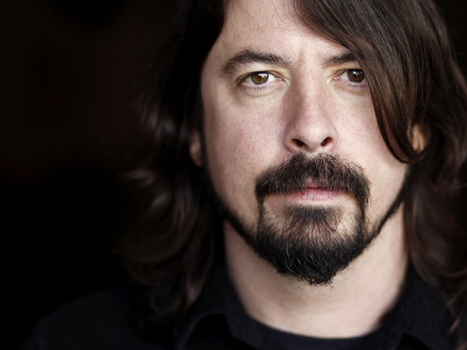 Red Carpet Crapola: Not by choice, I was subjected to the Grammy red carpet coverage from multiple networks. This is where I yell at the television the most. How about we work on getting some hosts/presenters that know what they're talking about, instead of seeing how far they can cram a nose up a nominee's butt crack? It's embarrassing stuff.
Steven Tyler Should be Locked in an Elevator: He once had love in an elevator, but now it's time that he should be locked inside of one. Decked in a hard-to-miss white suit and a horrific attempt at facial hair, the Aerosmith frontman danced awkwardly in the crowd during Daft Punk and uncomfortably serenaded Smokey Robinson when the two acted as presenters. The fear and willingness to move along as fast as possible by Robinson was perhaps the funniest moment of the night.
Grohl, NIN, QOTSA and Buckingham Get Cut: For real rock fans, the Grammys isn't always the easiest show to watch. The pop and country bias is often heavily in affect, leaving rock performances few and far between. However, last night, the show closed with the much-hyped collaboration between Foo Fighters' Dave Grohl, Nine Inch Nails, Queens of the Stone Age, and Fleetwood Mac's Lindsey Buckingham. More correctly, the show closed after about a half performance from that stupidly impressive collective. Hotel and travel sponsorship ads flew over top of the guys, then the credits, then a quick cut to a Criminal Minds preview. Logic would suggest to me that the headliner is the headliner, and should be treated as such. This is not what you cut. If a show is running long, you make cuts elsewhere. It's an insult to the viewers and the performers that an extra five minutes can't be spared at the end of the night. Something tells me if Katy Perry was the closing act, such a circumstance wouldn't have occurred.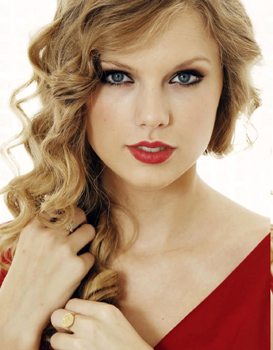 Macklemore & Ryan Lewis Ring the Wedding Bells: In the most touching moment of the night, Macklemore & Ryan Lewis' performance of "Same Love" featured 34 couples – straight and gay – getting married in the audience. Rings were exchanged, many tears were shed, and although a cowboy hat-sporting Madonna closed out this performance with "Open Your Heart," it proved to be one that'll be remembered for years to come. Let's just say this idea looked cornier on paper than it did when carried out. Brilliantly done.
Taylor Swift is…country? Taylor Swift won major points for dancing her way through the Kendrick Lamar and Imagine Dragons performance, but she did not win the Country Album of the Year award. Could that be because she's not country anymore? She's a pop star people. On three, let's say it together…one, two, three…
Ringo Starr & Paul McCartney: Although The Beatles finally received a Lifetime Achievement Award from the Grammys this year, it wasn't enough to encourage Starr and McCartney to, well, play a Beatles song together! Instead, Starr did some weird swaying to a solo number, while McCartney debuted a new song and threw Starr on the drums for good measure. Wouldn't "Yesterday" have been a better choice?
-Adam Grant