Getting to Know: Heavy Pop-Punkers, All At Sea

In today's edition of Getting to Know, meet the UK's All At Sea, a band that melds its passion for pop-punk with music that has a heavier edge. If you are in an up and coming band that would like to partake in a Getting to Know feature, contact editor@riffyou.com to receive the questionnaire and instructions. Thanks!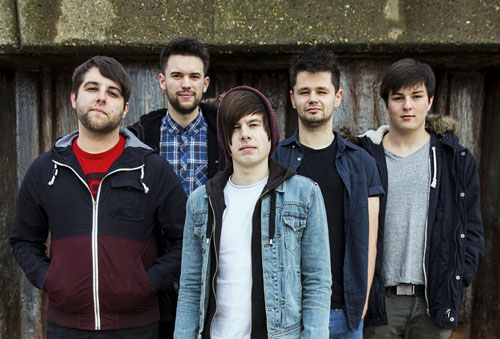 Band Name: All At Sea
Band Members: Jay Stevens (vocals), Jason Stewart (guitar), Ryan Jones (bass), Anthony Johns (drums), and Alex Elliott (guitar).
Years Active: 2 years (under this name)
City of Origin: Essex, UK.
Who are you and what do you do?
"I'm Alex Elliott and I play guitar and scream."
In 100 words or less, tell us how your band has gotten to this point.
"It all started in 2011 when we released our first single "L.I.F.E," to show people what we could do. After that we recorded our first EP, Sink Or Swim. Since that went down quite well, we decided to carry on. We have had a few line-up changes since then, but at last we got the right one and started on our second EP, Your Ocean, My Sky –  we recorded it at Out House studios. Now, we are just growing our fan base and gigging all over the UK."
What is your latest release and how would you best describe it to someone who hasn't heard your band?
"Our latest release is Your Ocean, My Sky, which is our strongest EP to date! We would say it is pop-punk with heavy influences."
When making an album, which aspect of the process do you put the most time into and why?
"Our guitarist Jason writes most of the music and then sends it over to us. We all have a listen and then when we get to band practice, we all put in our ideas and make the song together as a band."
What is the best part about your band and why?
"Playing shows and writing music, obviously. But, when we get messages from people on Twitter and Facebook saying they are really enjoying the music, that makes it all worthwhile!"
What makes your band unique from the rest?
"Over the band's time of being around, we have developed what we like to think is our own sound. And the fact we like to try our hardest and go out of our way to talk to fans! This is important to us!"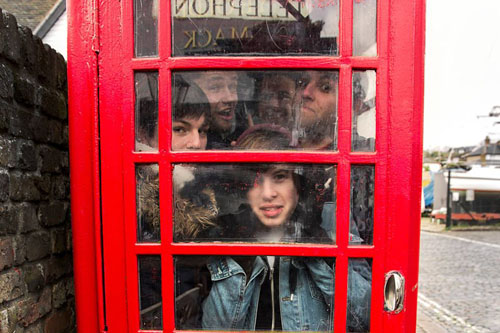 How does your band survive the challenges of touring/gigging?
"[We] just get on with it. Really, there is always something, but you just got to deal with it! All part of being in the band!"
Would you rather be critically-acclaimed; rich and famous; or an under-the-radar band with a dedicated fan base?
"Under the radar with the dedicated fans, as long as we had enough money to live on and pack our shows, we would do this for the rest of our lives. Without the fans, the band is NOTHING!"
If you'd have to compare your band to another one out there, living or dead, who would it be and why?
"Mallory Knox…but more melodic and heaver. We have heard that one a few times!"
Which band/musician would you like to share many drinks with? What would you talk about?
"Gustav Wood from Young Guns…but I did that [recently]! And we talked about beards, shirts, and secret shows."
Please be sure to follow us on Twitter @riffyou and at Facebook.com/riffyou.