Report: Neil Young & Jack White Make Album Together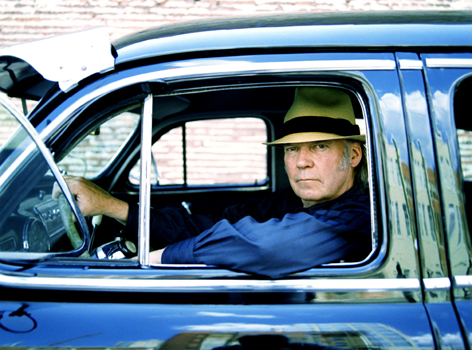 File this under: 'holy hell, I hope this actually happens.'
Arts blogger and journalist Michael Goldberg has conceivably made music nerds around the globe pee themselves just a little bit by reporting that Neil Young and Jack White have completed an album of cover songs together.
He said that in April 2013, Young went down to Nashville to record his version of Bert Jansch's "Needle of Death." This was completed at White's Third Man Recording Booth, properly enough, on Record Store Day.
Through a source familiar with the project, Goldberg has confirmed that Young and White "recorded an entire album together" and that it will eventually be released by White's label, Third Man Records as well as Young's label, Warner Bros. Goldberg has also based his report on a source-provided quote found upon Neil Young fan site, Thrasher's Wheat.
It is believed that the following tracks will make the cut:
"Needle Death" (by Bert Jansch)
"Changes" (by Phil Ochs)
"Blowin' in the Wind" (by Bob Dylan)
"Early Morning Rain" (by Gordon Lightfoot)
"Since I Met You Baby" (by Ivory Joe Hunter)
"Reason to Believe" (by Tim Hardin)
Earlier this month in an online chat with fans, White said: "I'm producing two records this month, and finishing them. One of them is mine."
…And now we wait.
-Adam Grant
Please be sure to follow us on Twitter @riffyou and at Facebook.com/riffyou.