Q&A: Blackie and the Rodeo Kings Find Southern Comfort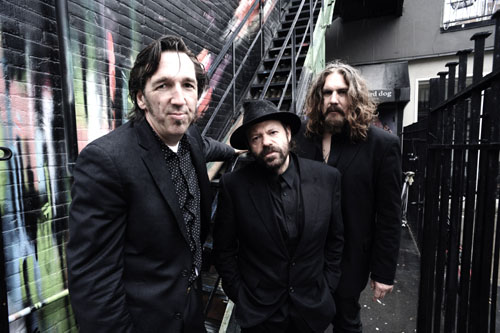 In 1996, three well established Canadian musicians by the names of Tom Wilson, Stephen Fearing and Colin Linden joined forces as Blackie and the Rodeo Kings to pay tribute to the songs of one Willie P. Bennett. While the album, High or Hurtin': The Songs of Willie P. Bennett, was expected to be a one-time deal for the trio, it soon turned into much, much more.
As we sit in the early days of 2014, this blues- and country-inspired folk rock collective now has a total of seven records to their credit, including South, which was released earlier this week through File Under: Music.
We recently got Linden on the line from his Nashville residence to discuss an album that was 18 months in the making, and one that took on a couple different lives along the way.
RY: You finished South back in June. So, you're quite a ways removed from it. From what you recall about the process of it, do you still have the same feelings for the songs now?
Colin: "Yeah, but it changes a little bit in that you get up into the details when you're working on it. Then you take a step or two back, look at the whole thing, and kind of enjoy it more. Not that you don't enjoy [the album] as you're working on it…ideally you don't continue to work on a song if you couldn't listen to it a few thousand times and still like it. You can look at an album from a few feet back and enjoy it in a different kind of way, and hopefully hear things that you didn't hear before that you like."
RY: Tom and Stephen came down to your home in Nashville to record this album. How did that go?
Colin: "They've spent a ton of time here over the years and we always have a good time – it's an inspiring environment. The record was initially going to be the three of us doing acoustic versions of songs that we've already recorded. It took on a life of its own when we realized that it had a unique vibe to it. We thought, to make it special we would add one new song from each of us. When we did that, we thought 'wow, this really does have something special to it.' Then we did another original and thought, 'well, this our next album.'"
RY: I know that you really wanted to have an acoustic focus with this album. What was the big motivating factor behind that?
Colin: "What led us that way was not any burning desire to make an acoustic record, as much as it was that we thought it would be a little bit of time after Kings and Queens before we'd do another full production record. But we'd go to radio stations [while supporting that album] and the three of us would sit around one mic and play – that's always been a really strong element of what our chemistry is. Sitting around [and playing] around somebody's kitchen table is really where Blackie and the Rodeo Kings lives. We wanted to keep that intimacy in the recording."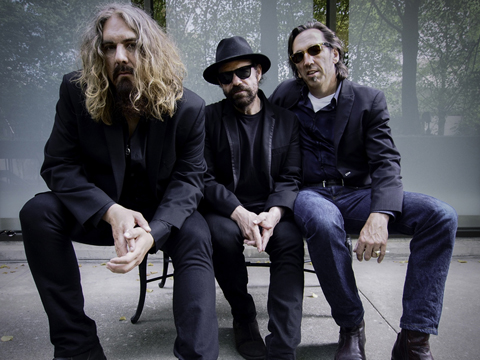 RY: Would you say then that South is the essence of what Blackie and the Rodeo Kings is all about?
Colin: "It absolutely is. We all come from very different backgrounds and we all love doing different things. It's all [about] chemistry. That chemistry exists when we're onstage and play loud rock n' roll, but it also exists with a different angle to it, when the three of us are just sitting in the back of the van [jamming acoustically]. There's something about that, that is exposed and raw. In some ways it exposes your faults more, but one of the great things about being a band is each little idiosyncracy, good and bad. Chemistry is about adding those things together and having something that's really great, in spite of anything that's wrong with it. The worst thing that could be said about any of my records is that nothing's wrong with them."
RY: That leads into what I was just about to ask you. You, Stephen and Tom are all accomplished musicians with other projects – not all bands with such accomplishments can keep the egos in check and make a project work. What has allowed this band to work, and work as long as it has?
Colin: "Fundamentally, we're just crazy about each other as people and musicians. It's never easy in terms of logistics – it's totally impractical. Everything about what we do is completely impractical. So, for us to actually do it, requires a real love. There's many things in the world easier than putting together a Blackie and the Rodeo Kings album…I say that facetiously, of course [laughs]. We keep doing it because we love it. Also, aside from having a couple decades of history together, we all love Willie P. Bennett's music so much – that was why we got together [in the first place]. Now that he's gone, keeping his spirit alive by sitting around playing his songs [is important]. His spirit is one of the overriding North Stars of what we try to guide ourselves by in our music. We want to honour him."
-Adam Grant
Please be sure to follow us on Twitter @riffyou and at Facebook.com/riffyou.