Getting to Know: NYC Pop Trio, Rexford

In today's Getting to Know, we meet NYC pop trio, Rexford, a band that "is like a planet of pop, with orbiting moons of soul and indie. If you are in an up and coming band that would like to partake in a Getting to Know feature, contact [email protected] to receive the questionnaire and instructions. Thanks!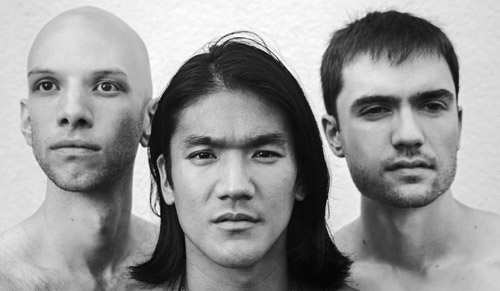 Band Name: Rexford
Band Members: Floris Boere (keyboards, vocals), Derek Nelson (drums, vocals), and Matthew "Matty" Hashimoto (vocals, ninja skills).
Years Active: 1 1/2 years
City of Origin: New York, NY.
Who are you and what do you do?
Matt: "Rexford is a pop band with a lot of different influences that formed in New York City. We are currently producing our first EP and playing shows all over the city."
In 100 words or less, tell us how your band has gotten to this point.
Matt: "Rexford has been on an awesome musical journey this year. We split off from another group in an effort to maximize our songwriting potential. As soon as we had enough original material worth showing, we began performing. After receiving great feedback at our shows, we decided to record our new EP."
What is your latest release and how would you best describe it to someone who hasn't heard your band?
Matt: "Our debut EP is scheduled to be released in May of 2014. We are very excited about this project and can't wait for our fans, friends and family to hear it. Rexford is like a planet of pop, with orbiting moons of soul and indie, and we feel our first EP really embodies that. We have lots of great songs that aren't on the EP – some a little wilder – but we really wanted to showcase our foundation here."
When making an album, which aspect of the process do you put the most time into and why?
Floris: "Songwriting, definitely, because this is the most important part. If our songs aren't any good, then what would be the point in recording them? We write most of our songs as a group, and sometimes it can take months to finish a song. But that is the process you have to go through in songwriting…perfection can be your strong suit and your Achilles heel."
What is the best part about your band and why?
Matt: "The best part about Rexford is that we're just three goofy guys that love making music together."
What makes your band unique from the rest?
Derek: "Unique" is a difficult title to earn in the vast sea of great bands and music, fantastic musicianship, and amazingly original artistry that exists today. I do feel we can claim it, though, as songs that we choose to play as a band were never written as exercises. All of the songwriting we do for our repertoire comes from an honest feeling, even when they're silly or fun, and this makes them special.
"Great songs are born every minute but, if they come from a place of inspiration and have a touch of your own personality, then they probably won't have an identical twin.  Our three-man set up is odd, but it's been done before, and is being done now: it's our songs and our music that set us apart."
How does your band survive the challenges of touring/gigging?
Floris: "We currently play a lot in the NYC area because that is where our core fan base is. We exclusively play free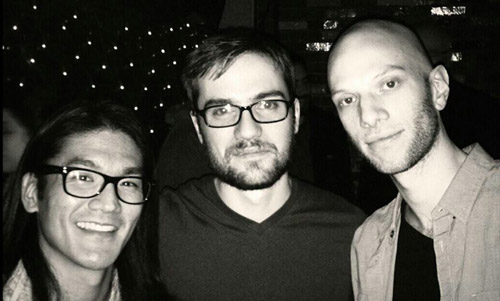 shows so that everyone can afford to come hear our music. With this EP coming out, we do have some exciting things planned for the summer and fall which will involve touring."
Would you rather be critically-acclaimed; rich and famous; or an under-the-radar band with a dedicated fan base?
Matt: "We want to be critically-acclaimed with a dedicated fan base. Of course we would love the financial stability that comes along with fame, but first and foremost we want our music to be respected and loved for its quality and ability to speak to people. We know how music has influenced and enriched our lives, so we are striving to produce something that is authentic and truthful to who we are."
If you'd have to compare your band to another one out there, living or dead, who would it be and why?
Matt: We all have different musical influences that make Rexford's sound unique, so we probably sound like a mash up a few bands/artists. Matty grew up listening to powerful pop and R&B vocalists like Donny Hathaway, Stevie Wonder, and Whitney Houston.  Derek's favourites include Billy Joel, Stevie Wonder, Elvis Costello, Paul Simon, John Mayer, and many others. Floris comes from a background of '90s pop-rock and melodic pop music from the 2000s.
Which band/musician would you like to share many drinks with? What would you talk about?
Floris: "This is hard to answer, but one question that does pop up often when we're looking for songwriting solutions is: 'What would John Mayer do?'"
Please be sure to follow us on Twitter @riffyou and at Facebook.com/riffyou.