Getting to Know: Unrelenting Punk Rockers, 1971

In today's Getting to Know, we meet unrelenting Ontario punk rockers, 1971, a band that believes as if a certain honesty is missing from popular music. If you are in an up and coming band that would like to partake in a Getting to Know feature, contact editor@riffyou.com to receive the questionnaire and instructions. Thanks!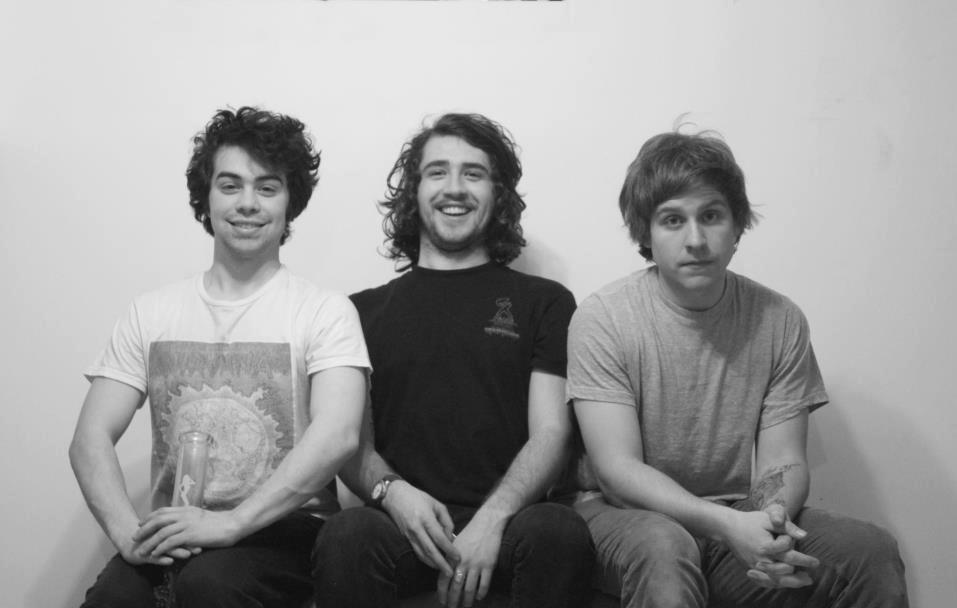 Band Name: 1971
Band Members: Garrett Iverson (guitar, vocals), Jory Strachan (drums, vocals), and Cam Cranston (bass, vocals).
Years Active: 4
City of Origin: Kenora, ON.
Latest Release: Self-Titled
Who are you and what do you do?
"I am Jory, drummer – and writer and sometimes vocalist – for 1971."
In 20 words or less, how would you describe your band?
"1971 is a punk band, ascribed to an essentialist definition. We play whatever we want."
Why should people care about your band?
"That's always a difficult question, especially when music is so subjective and not everyone is going to feel the same about us as we do. What I think is important and unique about us is that we genuinely do whatever we want creatively and aren't trying to be anything that we're not. We're almost helplessly ourselves. That's some honesty that's missing in a lot in popular music. I think we stand out in the music scene since it seems to be overwhelmed by a pretty empty 'party' sentiment…either that or downright pessimism. We're in between those two; concerned with the world but also taking a positive approach. We have a philosophical and political approach that is our own. Sure we like to party and whatnot but we don't need to sing about it."
What is the most hilarious, frightening, or weird thing you have seen from the stage or while on the road?
"I can recall quite a few stories for each actually. For sure not the craziest, but one of the best, is from when we played the second night in Vancouver at Funky Winkerbeans on our first tour. Our friends Shockload (who got us on the bill) were playing and some dude was throwing beer cans at them. We were all thinking 'WTF is with this guy?' and Cran retaliated by throwing a full glass of beer at the dude. Expecting a fight to break out, the guy just laughed and hugged Cran, covered in beer. Turns out it was Ron Reyes, the original singer of Black Flag. He was good friends with Shockload and just messing with them. So we ended up hanging out with him for the rest of the night. Also Chi Pig ended up at the show and humped the shit out of my leg…a young punk's dreams come true. 
Goddamn I'm a namedropper eh? Not sure if I'm allowed to tell any other story."
If you become a band that eventually fills stadiums or arenas, what would be the most ridiculous thing you'd require backstage?
"Miniature bread that you just keep folding and it falls apart."
Which band could your band defeat in a street fight? What methods would you use to ensure victory?
"Probably Mac DeMarco, or another hip band like that. I imagine a really brutal street fight, which concludes in a fun party, and we become friends. As for methods, Bruce Lee's 'Hand of Death.'"
What is the most pretentious thing you've seen or heard from another musician/band? Did you love it or hate it?
"When I was on tour once with my old band, this awful Bad Religion rip off band from Laval decided to play during our time slot, even though they were supposed to headline. It really pissed me off because I was drunk and 17. Everyone left by the time we played at like 2am, and as the band was packing up merch, the bass player looked at me and tossed one of their CDs on our merch, almost like a pity thing. I threw it out our window, at their van, as we left."
How do you feel about smartphones lighting up concert venues instead of lighters?
"It sucks."
If you had to be a tribute act for just one band, who would it be and why?
"Rod Stewart. Him or GG Allen, because both sound catastrophically damaging to the soul."
Is it better to burnout than to fade away? Please explain your answer.
"I'd say burnout. No one has to experience the decline. You're remembered forever at your best. But then again, I want to keep doing this for a long time. To me, Neil Young's still got it. My favorite album is Harvest Moon, and he released that well into his career…and the year I was born."
Please be sure to follow us on Twitter @riffyou and at Facebook.com/riffyou.