Getting to Know: Colourful UK Singer-Songwriter, Ryan O'Reilly

In today's Getting to Know, we meet Ryan O'Reilly a colourful UK singer-songwriter that only wants to see iPhone 6's held up at his shows. If you are an indie artist or in an indie band that would like to partake in a Getting to Know feature, contact editor@riffyou.com to receive the questionnaire and instructions. Thanks!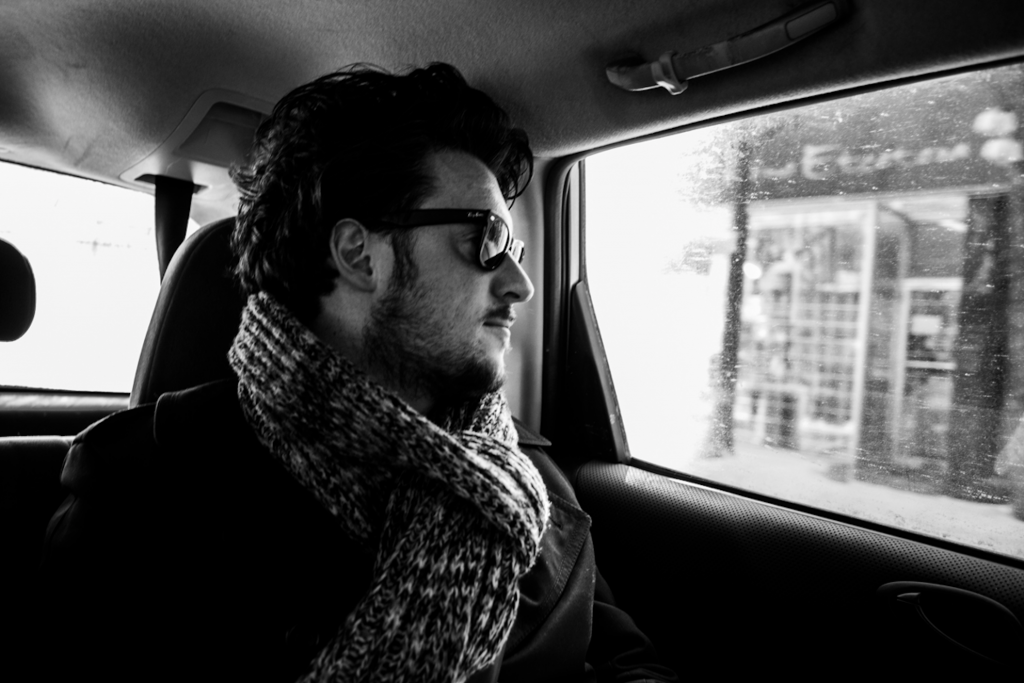 Band Name: Ryan O'Reilly
Band Members: Ryan O'Reilly, Tyler Kyte, and David Granshaw.
Years Active: 10
City of Origin: London, England.
Latest Release: Northern Lights EP
Who are you and what do you do?
"Sensitive, English, middle-class, late-twenties, male, singer-songwriter with a little bit of sporadic facial hair who sings about his ex-girlfriend. Pretty ground-breaking."
In 20 words or less, how would you describe your band?
"We play in order to get girls…and have failed."
Why should people care about your band?
"They shouldn't – we're not One Direction. I just hope that no one blames me for anything."
What is the most hilarious, frightening, or weird thing you have seen from the stage or while on the road?
"I did a show on a boat for the security firm G4S during the Olympics. Nobody knew who booked us and nobody wanted us there. If it were replicated in a Spinal Tap type mockumentary, you'd think it was a little too ridiculous. It was hilarious, weird and frightening all at once." 
If you become a band that eventually fills stadiums or arenas, what would be the most ridiculous thing you'd require backstage?
"I'd require all the staff backstage at the stadium or arena to only speak to me in palindromes."
Which band could your band defeat in a street fight? What methods would you use to ensure victory?
"The Staple Singers. I think only Mavis is left now and she's pretty old. So I could probably manage that easily enough."
What is the most pretentious thing you've seen or heard from another musician/band? Did you love it or hate it?
"I saw a guy at an open mic who said he usually plays with a 17-piece string section. I also heard of a guy who named his debut double-album And So It Begins…"
How do you feel about smartphones lighting up concert venues instead of lighters?
"It's okay as long as you've got an iPhone 6. I don't want a cheap audience."
If you had to be a tribute act for just one band, who would it be and why?
"Brady Cudmore. Ever heard of him? Look him up. Then you'll know why." 
Is it better to burnout than to fade away?
"I hate a fadeout, so I don't know about a fade away. Fadeouts were all the rage at one time, but it's best to plan an ending. I had a burnout on a motorway on a Danish Island in a Mazda Bongo. That wasn't much fun."
Please be sure to follow us on Twitter @riffyou and at Facebook.com/riffyou.