Getting to Know: Dark L.A. Rock Band, Dekades

In today's Getting to Know, we meet Dekades, a dark L.A. rock band that would like to duke it out with Nick Cave and The Bad Seeds. If you are an indie artist or in an indie band that would like to partake in a Getting to Know feature, contact editor@riffyou.com to receive the questionnaire and instructions. Thanks!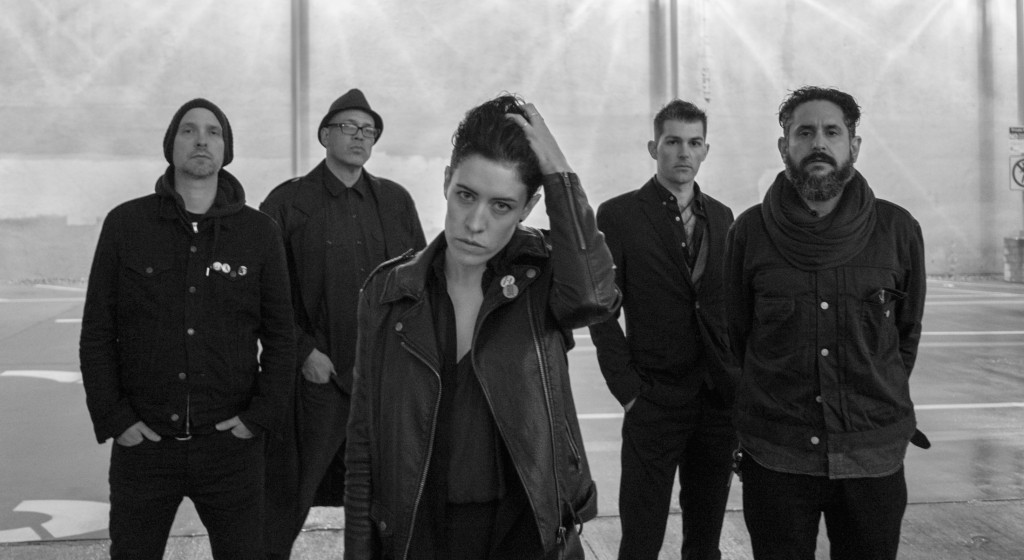 Band Name: Dekades
Band Members: Arden Fisher (vocals, guitar), Josh Benton (guitar), Chris Cano (drums), Matt Shores (keys, guitar), and James Carter (bass).
Years Active: 2
City of Origin: Los Angeles
, California.
Latest Release: Single – "The Drones Are Coming," released April 2nd. EP due May 26.

Who are you and what do you do?
"I'm Arden Fisher, I sing and play guitar in Dekades."  
In 20 words or less, how would you describe your band?
"We are a dark rock band going back to the basics of hypnotic groove, driving bass and loud guitars."  
Why should people care about your band?
"Because some people like to get their faces melted off."  
What is the most hilarious, frightening, or weird thing you have seen from the stage or while on the road?
"One of my favorites was when two stoned shirtless dudes decided to have a raging dance off during our set. It was hard for us to keep a straight face. They had some serious moves."  
If you become a band that eventually fills stadiums or arenas, what would be the most ridiculous thing you'd require backstage?
"I'd have to get a group of The Craft lookalikes, from the movie, to perform a séance of black magick."  
Which band could your band defeat in a street fight? What methods would you use to ensure victory?
"Nick Cave and The Bad Seeds. Although they would probably defeat us with their old man strength and experience, it would be our pleasure to attempt to eye gouge and go at it with either a Shaolin style or old school southpaw."
What is the most pretentious thing you've seen or heard from another musician/band? Did you love it or hate it?
"It is always funny to hear how some bands book, or get on shows. I'll leave it at that." 
How do you feel about smartphones lighting up concert venues instead of lighters?
"You know, smartphones are safer than pyros… But it is no fun watching a show thru a sea of iPhones. Moderation is key." 
If you had to be a tribute act for just one band, who would it be and why?
"Bauhaus. Creepy songs, cool vibe… and who doesn't want to sing "Hair of the Dog" or "Bela Lugosi's Dead"?!
Is it better to burnout than to fade away? Please explain your answer.
"Fade away. I'd rather keep playing our music even if it were to an audience of ourselves."
Please be sure to follow us on Twitter @riffyou and at Facebook.com/riffyou.