Matt Skiba Open to Joining Blink-182 Full-Time

Ever since Blink-182 announced that Matt Skiba of Alkaline Trio would fill in for the booted-out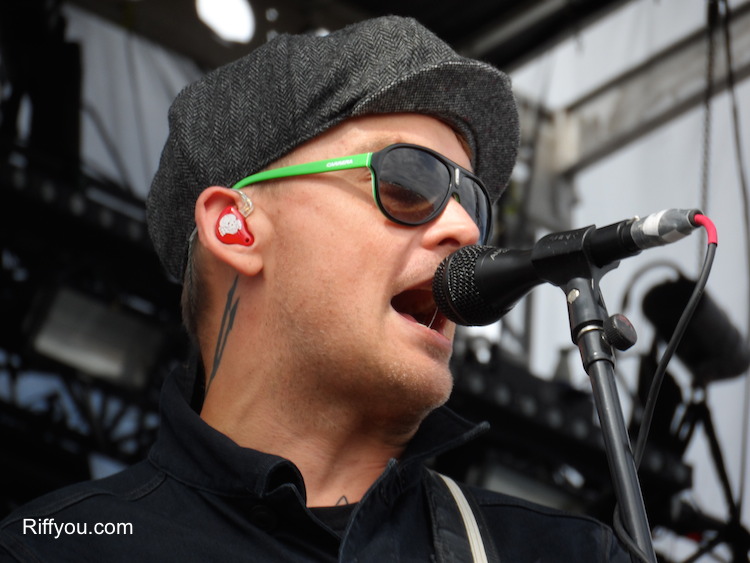 Tom DeLonge during live performances, many wondered aloud if Skiba joining the pop-punk heroes permanently was a possibility. Now, it appears that we have answer.
During an interview with Alternative Nation, Skiba was informed that Blink-182 drummer Travis Barker described what's happening in the band right now as very positive and would consider writing an album with the new lineup.
"I think that's a great idea and it's something we have discussed," revealed Skiba. "I'm pleasantly surprised to see Travis mention it to you guys. It's something I would be very excited to do and I've known the Blink guys for about fifteen years and we've become good friends. Playing songs I haven't written with Mark and Travis is a blast, so to go in and create music with them would be amazing."
When asked if Skiba now thinks of himself as a permanent member of Blink-182, he replied: "I think it's too soon to know. I'm about to go on an Alkaline Trio tour for a couple months. There's some time and some things that those guys need to figure out before we can start saying I'm a permanent member. But that is a hope of mine. If we're discussing recording an album, I think that seals the deal. But, we shall see, only time can tell."
Please be sure to follow us on Twitter @riffyou and at Facebook.com/riffyou.