Getting to Know: Organic BC Rockers, Gold & Shadow

In today's Getting to Know, we meet Gold & Shadow, a BC-based rock band that believes in taking an organic approach to its music. If you are an indie artist or in an indie band that would like to partake in a Getting to Know feature, contact editor@riffyou.com to receive the questionnaire and instructions. Thanks!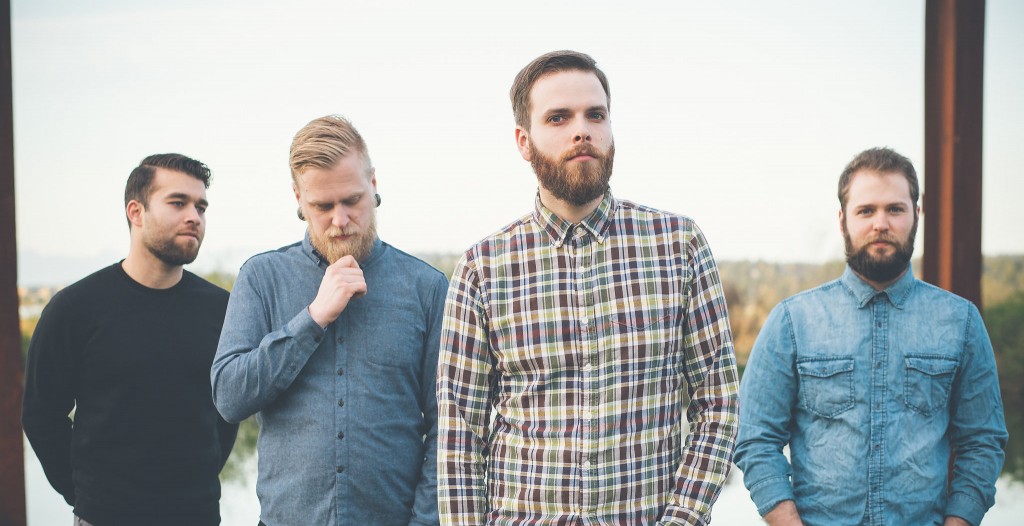 Band Name: Gold & Shadow
Band Members: Dane Letourneau (vocals, guitars, keys), Jesse Janzen (vocals, bass), Wes Holmes (drums) and Jordan Lineker (guitar).
Years Active: 6
City of Origin: Nanaimo, BC
Latest Release: TORCH
Who are you and what do you do?
"I'm Dane, singer/writer/guitarist/occasional keys player in the band. On the side, I'm an environmental chemist. Explain that one!" 
In 20 words or less, how would you describe your band?
"Dynamic, organic rock music inspired by the wild, oceanic landscapes of our home and groups like Radiohead and Grizzly Bear." 
Why should people care about your band?
"I believe visceral, organic live music is still something a lot of people care about. I'm not saying I don't appreciate the value and innovation of laptops, auto-tune, sampling, and pre-recorded tracks in contemporary independent music, but on a live stage I personally want to see amplifiers, instruments and engaged performers. People often say it looks like we're having a lot of fun onstage – which we are, but it honestly just wouldn't feel right if we weren't getting excited about the music and jumping around a bit!" 
What is the most hilarious, frightening, or weird thing you have seen from the stage or while on the road?
"Once when performing at a small community festival in Victoria, BC, a mostly naked hippie dude started dancing to our most danceable tune (he was the only one, if that says anything), then leaned over and shook his booty right in our faces. I died… we almost had to stop the song, because everyone was cracking up."
If you become a band that eventually fills stadiums or arenas, what would be the most ridiculous thing you'd require backstage?
"Oh, that's easy. We're not picky dudes, so maybe some nice craft beer. Go IPA!"
Which band could your band defeat in a street fight? What methods would you use to ensure victory?
"Ah, well as a pretend part of our fake and totally not real rivalry with Vancouver's HAWKING, we'd take to the streets with a flock of trained hawks and watch as they meet a very Alfred Hitchcock style demise." 
What is the most pretentious thing you've seen or heard from another musician/band? Did you love it or hate it?
"Well, it's always disheartening when someone thinks they're a bigger deal than they actually are. I once had a performer suck up a considerable portion of a show's revenue with his massive guarantee (unknown to myself beforehand.) Might I say it was a show where my group sold the majority of the tickets? Those encounters are always a little unfortunate."
How do you feel about smartphones lighting up concert venues instead of lighters?
"It looks pretty awesome, I must say that! Other than that, keep it in your pocket, and don't trade the real experience in front of you for a cheap, distorted video clip later."
If you had to be a tribute act for just one band, who would it be and why?
"Personally, I'd have no trouble spending the rest of my life covering Radiohead, but I know the rest of the guys would probably say Everything Everything (UK group). They're super funky and creative, not to mention some ridiculously skilled dudes." 
Is it better to burnout than to fade away?
"Go out on a strong note. Don't be like Bruce Springsteen (in the studio… he's still killing it live). But y'know, hey… hey."
Please be sure to follow us on Twitter @riffyou and at Facebook.com/riffyou.