Frank Iero (ex-My Chemical Romance) Announces US Tour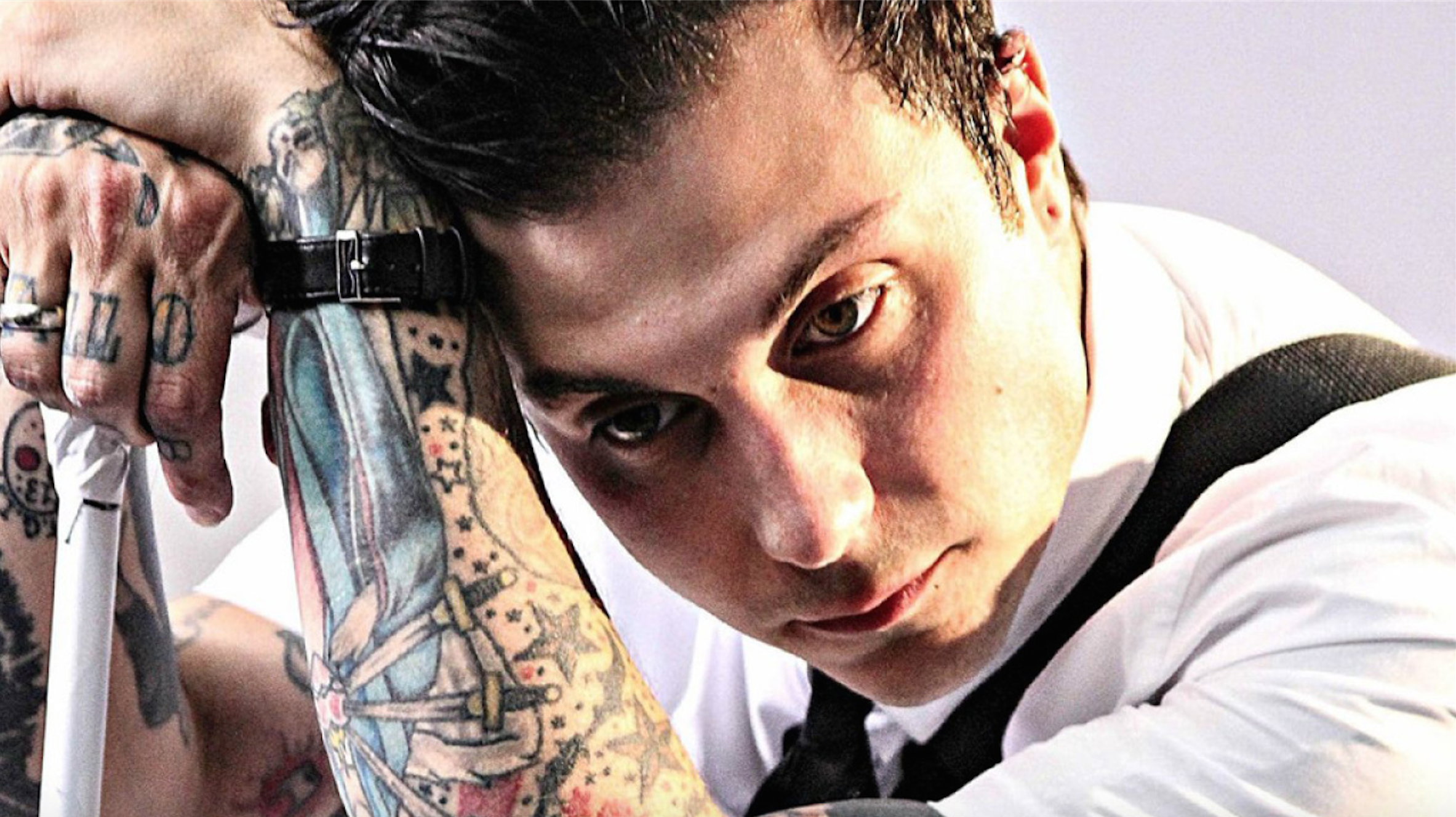 Frank Iero, formerly of My Chemical Romance, has confirmed a US tour set to begin on November 1 in Somerville, Massachusetts and finish off on December 1 in Cleveland, Ohio. Along with his band The Cellabration, Iero is gigging in support of his impressive debut solo album, Stomachaches.
"I [have] found more comfort in being that frontman and being able to engage people without placating [them] and without falling into that role I thought was laughable," said Iero during a recent interview with Riffyou.com. "There is that thin line between connecting with people and becoming this hokey joke thing. I don't ever want to be David Lee Roth. I never, ever want that. I'll never be able to kick that high. I learned karate when I was young, but that's as far as it goes." [Laughs]
Tour Dates:
11/1- Boston, MA @ Cuisine En Locale.
11/2 Hamden, CT @ The Space.
11/4- Greensboro, NC @ The Blind Tiger.
11/5- Atlanta, GA @ The Loft,
11/6- Jacksonville, FL @ Jackrabbits.
11/7- Gainesville, FL @ High Dive.
11/8- Orlando, FL @ The Social.
11/11- New Orleans, LA @ The Parish at HOB.
11/12- Houston, TX @ Walter's Downtown.
11/13- Dallas, TX @ Gas Monkey.
11/14- Austin, TX @ Stubbs Jr.
11/16- Phoenix, AZ @ Joe's Grotto.
11/17- San Diego, CA @ Voodoo Room at HOB.
11/18- Los Angeles, CA @ Teragram Ballroom.
11/19- Pomona, CA @ The Glass House.
11/20- Fresno, CA @ Strummer's.
11/21- San Luis Obispo, CA @ SLO Brewing Company.
11/22- San Francisco, CA @ Slim's.
11/25 Denver, CO @ Summit Music Hall.
11/27- Lawrence, KS @ Granada Theatre.
11/28- Columbia, MO @ Rose Music Hall.
11/29- Chicago, IL @ The Metro.
11/30- Pontiac, MI @ Crowfoot.
12/1- Cleveland, OH @ The Grog Shop.
Please be sure to follow us on Twitter @riffyou and at Facebook.com/riffyou.