Q&A: Frank Iero Gets Bold Beyond My Chemical Romance

Let's face it: when solo projects emerge from those once in a prominent band with an impressive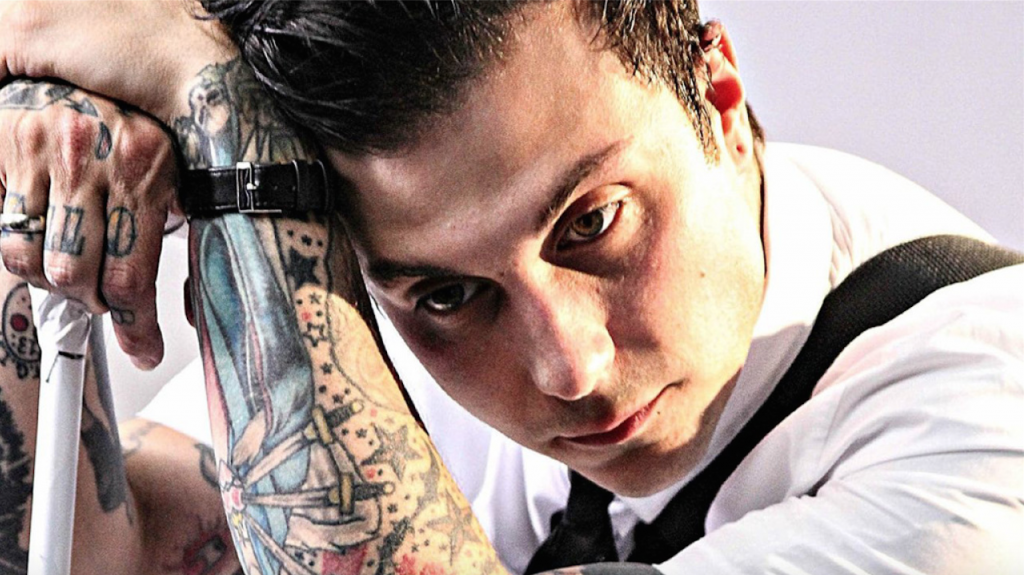 following, there's a better than 50/50 chance that a load of contrived, self-indulgent shit will float upstream.
When My Chemical Romance ended in 2013, the band's guitarist Frank Iero could've easily, impulsively fallen into that trap. Instead, he slowly continued to covertly make music in his basement without any designs of making it public. After encouragement from his wife to give the solo artist route a go, Iero did so in the form of his 2014 full-length album, Stomachaches, under the guise of Frank Iero and the Cellabration.
On Stomachaches, Iero admirably blends his interest in fuzzy punk and emotive, introspective rock tracks, all the while not masking the heartfelt messages he hopes to get across.
Iero, who is currently touring North America with Against Me!, spent some time with Riffyou.com to discuss finding his voice, getting comfortable in the solo setting, My Chemical Romance fans, and dealing with the perils of Catholic guilt.
RY: As these songs began coming to life, what did you think about the voice coming out of your body?
Frank: "I never wanted to be the singer of a band. Previously, it only ever happened as a necessity. If I was the singer, it's because no one else wanted to do it. But, I'd never been a fan of the [frontman] position and I'd never been a fan of my voice. With this band, what's interesting is that I wrote the songs in my head, recorded them and later on had to figure how to do them live. In doing that, the songs have changed and I've learned how to sing them better. It's interesting to tour these songs and really learn what they require, as opposed to what's just on the record. That's been really fun, but hard work at the same time."
RY: So you have you found a different comfort level, on the road, with the material you've written? 
Frank: "Yeah, absolutely. I found more comfort in being that frontman and being able to engage people without placating [them] and without falling into that role I thought was laughable. There is that thin line between connecting with people and becoming this hokey joke thing. I don't ever want to be David Lee Roth. I never, ever want that. I'll never be able to kick that high. I learned karate when I was young, but that's as far as it goes." [Laughs]
RY: Even though David Lee Roth is off the table, have you started thinking about some other vocalists you've seen and thought, 'Hey, I like what that guy does?' 
Frank: "As we grow into the people that we become, we steal from experiences that we've gone through or people we have met along the way. No one is completely, 100% unique," [Laughs]. "We are these melting pots of mannerisms and attractiveness that we have stolen from our parents or people we've seen along the way. As an artist, I am inspired by people and the things that they do – the things they create, the sounds they make, or the songs they've written. There are definitely people along the way that you look at and go, 'Oh my God, that person is doing it right!' You don't want to steal everything, but maybe just little things here and there…then you expand upon them."
RY: Now that you are the frontman, the feelings conveyed in these songs are largely, if not all yours. How has it been to have your emotions so available for public consumption?
Frank: "It's fulfilling to a certain extent, but it's also very scary and a bit gut-wrenching. I tend to be a very empathetic person and I tend to be very soft standing about things, so I never wanted to be in the position where I gave that much of myself to something…or was that open. You can hide behind songwriting when it's just music – it's a lot easier to veil your feelings. But if you're writing lyrics for your voice, it's more personal…even if you're purposefully trying to throw people off the track. When [the writing] works really well and you feel proud about something and you get that unshakeable pride, it's very fulfilling."
RY: When it comes to your writing, are you very spontaneous about it or do you have to really think about how much of yourself you want to give away?
Frank: "When I first come up with an idea, I have to be immediate. I think the first intent [of a song] is the right one. That is when things get laid down in demo form. With this record, I didn't think I was making it for mass consumption…but I [re-evaluated the songs] to make sure I was saying what I wanted to say. However, I never thought, 'I don't want to say this much.' On the next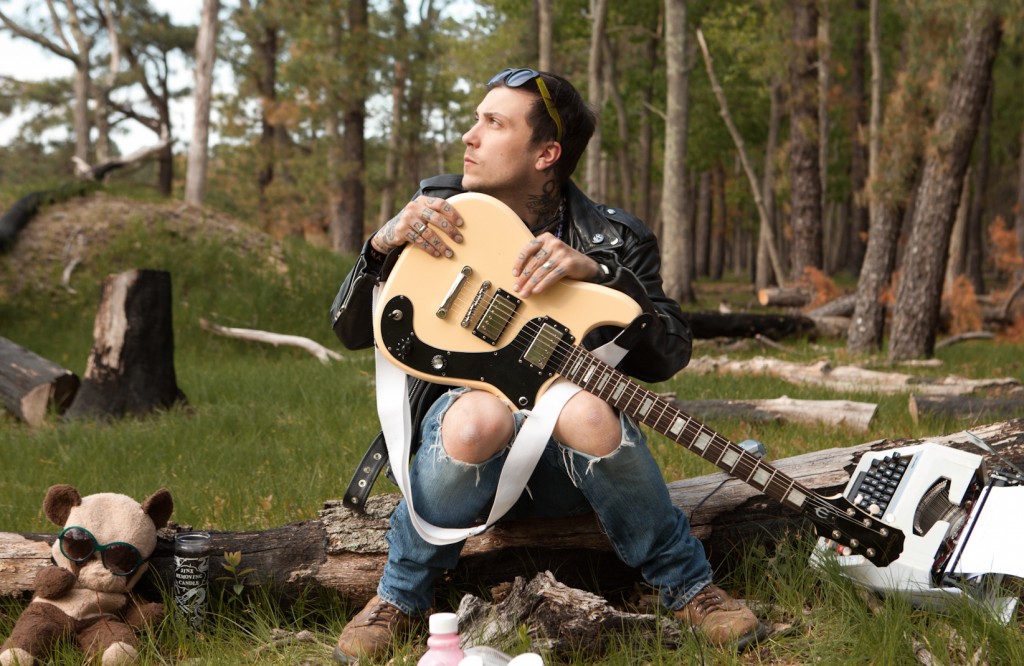 album, I don't what will happen. Actually knowing that people are going to hear it, I can't imagine that not changing the way I do things – I hope that's not for the worst. Only time will tell."
RY: Conversely, since people are reacting well, maybe that'll make the next album even easier to make. 
Frank: "I am that person that hears 100 nice things, but I'll pay attention to the first really rotten thing. I think that's just in my genes. I am trying to get better with that. When you grow up as an Italian Catholic from the east coast, it's all guilt and self-deprecation. [Laughs] Some people are 80% water, but Italian Catholics from the east coast are like 90% guilt."
RY: Have you gotten to that point yet in your solo career that people are focusing less on your years with My Chemical Romance?
Frank: "Yeah, that's happening more and more and it's weird. I didn't think that would ever happen because my name is so hard to pronounce and spell. More and more, people are latching onto this new project and then later on finding out about my past. I get this often, 'It's so weird that you were in that band too.'"
RY: That has to be weird considering My Chemical Romance didn't end so long ago.
Frank: "Yeah, but we live in a time where six months ago, might as well have been 20 years ago. People's attention spans are non-existent and fleeting. But, there are still a large number of people who know and are aware [of my past.] What's funny now, is new, younger My Chemical Romance fans coming to my solo gig and that being their first concert. That's weird, but the music is out there and it's being passed along by older siblings."
RY: Have you started thinking about your next solo album?
RY: "I have. I've been working on it a lot, to be honest. I have a couple of songs that I think will be something special. I have others songs and I don't know yet what they'll be. It makes my ears perk up when I think about this stuff and that's a good sign."
-Adam Grant
Please be sure to follow us on Twitter @riffyou and at Facebook.com/riffyou.