Getting to Know: Norwegian Rock duo, Shadow Hunters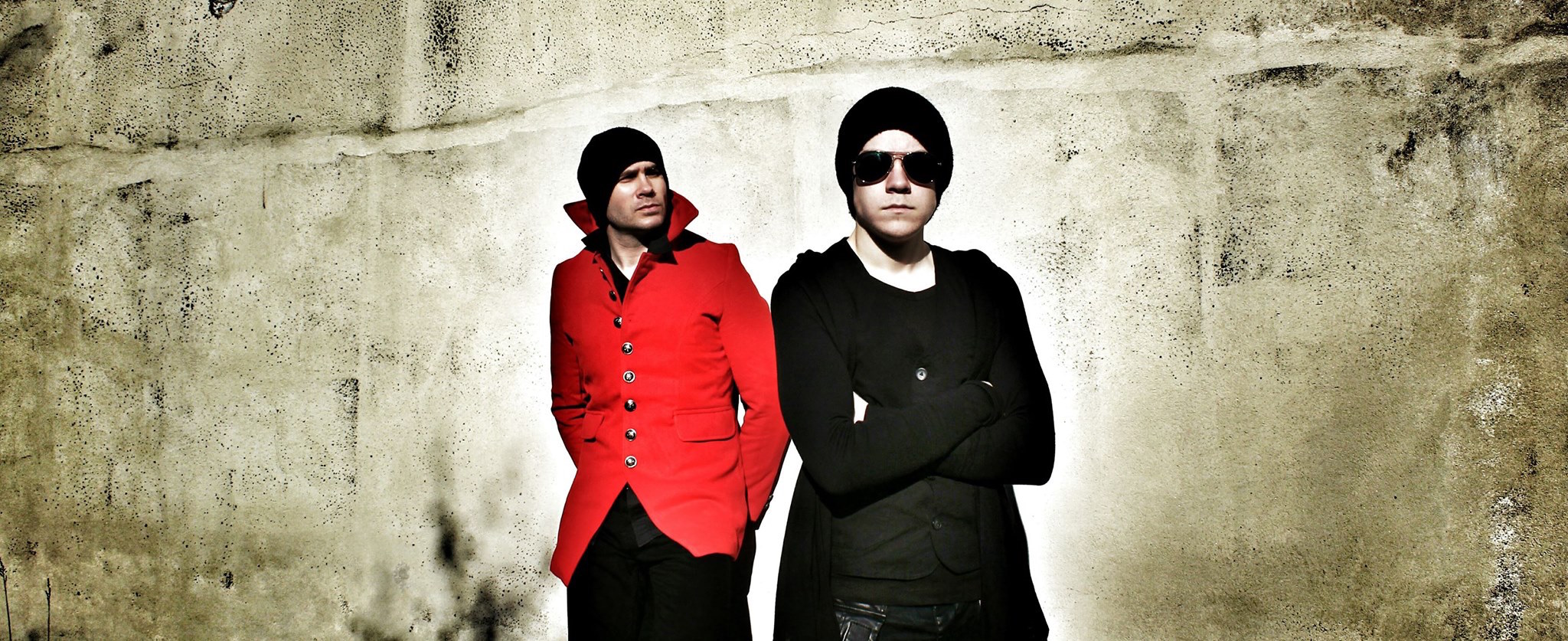 In today's Getting to Know, we meet Shadow Hunters, an energetic Norwegian rock duo that doesn't like it when other artists rub fruit the wrong way. If you are an indie artist or in an indie band that would like to partake in a Getting to Know feature, contact editor@riffyou.com to receive the questionnaire and instructions. Thanks!
Band Name: Shadow Hunters
Band Members: Ingar LH (drums) and Will S (guitar/vocals)
Years Active: 2
City of Origin: Norway, West Coast Islands
Latest Release: Into Tomorrow's Yesterday
Who are you and what do you do?
"We're two guys playing energetic rock."
In 20 words or less, how would you describe your band?
"Energetic, anthemic and huge sounding rock. (At least that's what we're trying to do.)"
Why should people care about your band?
"We just make the music that we like, the rest is up to the audience."
What is the most hilarious, frightening, or weird thing you have seen from the stage or while on the road?
"Indoor pyrotechnics gone wrong – they almost burned the place down! Stage equipment in flames and smoke thick as mud. Glad we survived that shit."
If you become a band that eventually fills stadiums or arenas, what would be the most ridiculous thing you'd require backstage?
"Have no idea, time will show."
Which band could your band defeat in a street fight? What methods would you use to ensure victory?
"Any band, any day!"
What is the most pretentious thing you've seen or heard from another musician/band? Did you love it or hate it?
"We once saw a pretty profiled vocalist rub his nipples with strawberries, then throw them out on the audience. That's pretty pretentious. Gotta love that self esteem."
How do you feel about smartphones lighting up concert venues instead of lighters?
"As long as there's light it's all good!"
If you had to be a tribute act for just one band, who would it be and why?
"Foo Fighters, because of 'Everlong.' "
Is it better to burnout than to fade away? Please explain your answer.
"It's better to give 100% and then explode, rather than being a slowly dying star."
Please be sure to follow us on Twitter @riffyou and at Facebook.com/riffyou.