Ben Gibbard from Death Cab: TIDAL "Blew It"

TIDAL, the Jay Z devised artist-owned music streaming site, continues to face a tidal wave of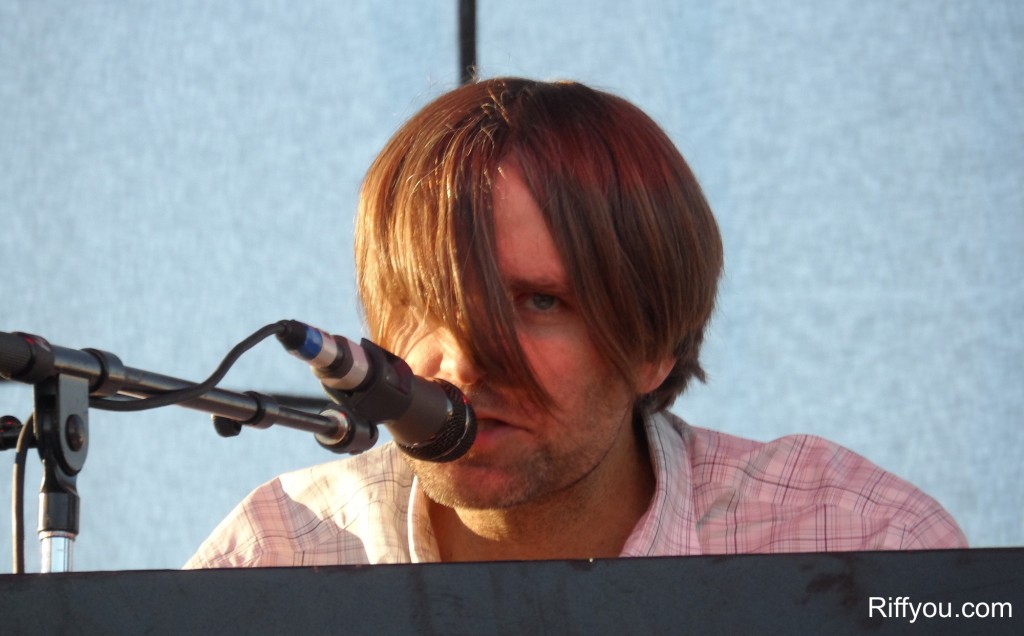 backlash from fellow respected musicians. Just after Mumford & Sons put forth a strong criticism, now Ben Gibbard from Death Cab for Cutie has spoken out.
During an interview with The Daily Beast, Gibbard figured that TIDAL "blew it" by "bringing out a bunch of millionaires and billionaires" during the company's introduction. He also suggested that it would've been beneficial for Jay Z to have brought out 10 underground or independent artists at the TIDAL press event and explain how the streaming site would help improve their lives.
Offered Gibbard: "If I had been Jay Z, I would have brought out 10 artists that were underground or independent and said, 'These are the people who are struggling to make a living in today's music industry. Whereas this competitor streaming site pays this person 15 cents for X amount of streams, that same amount of streams on my site, on TIDAL, will pay that artist this much.' I think they totally blew it by bringing out a bunch of millionaires and billionaires and propping them up onstage and then having them all complain about not being paid."
He continued: "There was a wonderful opportunity squandered to highlight what this service would mean for artists who are struggling and to make a plea to people's hearts and pocketbooks to pay a little more for this service that was going to pay these artists a more reasonable streaming rate. And they didn't do it. That's why this thing is going to fail miserably."
-Adam Grant
Please be sure to follow us on Twitter @riffyou and at Facebook.com/riffyou.