Fan Review: Hanson Takes Over Toronto's Danforth Music Hall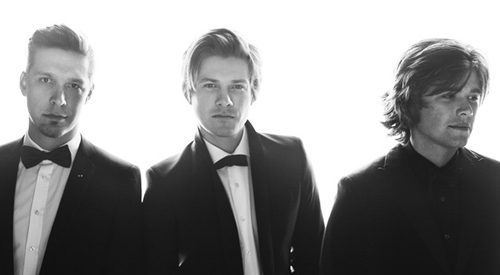 When I was younger I was a diehard Hanson fan. I had all their CDs at the time and pictures of them on my wall. Back then I really wanted to see them in concert, but it never happened. As I got older I grew out of liking them, but last night I finally went to my first Hanson concert at The Danforth Music Hall in Toronto, with David Ryan Harris opening. To be honest, Hanson was amazing.
Here are these three grown up men that have made an impact on all of these guys and girls lives for years. I was even told that every concert they do, they switch up their sets. On this night, they performed a range of material from "MMMBop" to "Where's the Love," to "This Time Around," to all of the songs from their new album, Anthem.
While not being a diehard fan anymore, I still appreciate Hanson as artists and respect them for still being just as humble as they were when they were just young boys on posters hanging on my bedroom wall.
Review by: Chelsea Grant
Seen a show or heard an album/song you want to tell the world about? If so, RiffYou wants to hear from you!
Click here for more information, or submit your review via the Contact Form on the right.