Metalheads I Killed the Prom Queen Sign to Epitaph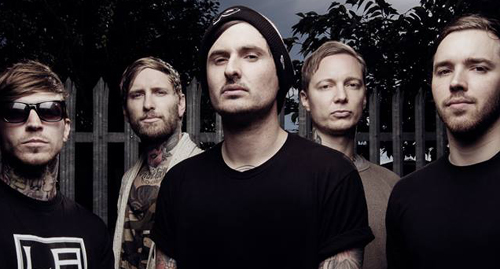 Australian metalcore band I Killed the Prom Queen has signed a record deal with Epitaph Records. The band will release its third studio album, first since 2006's Music for the Recently Deceased, in 2014.
I Killed the Prom Queen went on hiatus in 2007 in part due to guitarist Jona Weinhofen leaving to join American metal act Bleeding Through. He eventually moved on to join Bring Me the Horizon.
The group re-formed in 2011 and went on a reunion tour in Australia. The following year, it was confirmed that new material was being worked on.
"We are absolutely ecstatic to join the Epitaph Records family," offers Weinhofen. "Having worked with the label previously with Bring Me the Horizon, I knew exactly what Epitaph was capable of and that it would be the perfect home for I Killed The Prom Queen. Epitaph is already the home to so many of our heroes such as Converge, Refused, Pennywise and Every Time I Die, and has helped launch our good friends Parkway Drive, The Ghost Inside, Day Of Contempt, Letlive. and more. To say that we are a part of this family is truly an honour."
The yet-to-be-titled third album was recorded in Sweden with producer Fredrik Nordstrom, a man who has worked with In Flames, At the Gates, as well as Bring Me the Horizon.
I Killed the Prom Queen is currently planning a 2014 tour in support of the album. The dates are to be announced.
Here's a quick taste of what these Aussies have to offer: