U2 to Announce Album During Super Bowl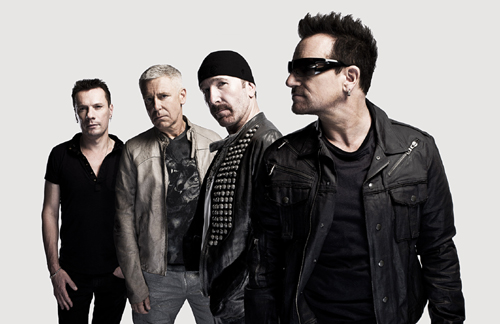 Billboard, citing sources familiar with the matter, is reporting that U2 is poised to release a new album in April, and is in the midst of looking for "brand partners" to help the group announce it in a Super Bowl commercial.
A title for the rumoured album hasn't been presented, but what we do know is that it's being produced by Danger Mouse (who also starred in Gnarls Barkley) and that it was recorded at Electric Lady Studios in New York. Recently, U2 unleashed "Ordinary Love," the band's first new song since the release of the 2009 album, No Line on the Horizon. It'll appear in the Nelson Mandela biopic, Mandela: Long Walk to Freedom.
Behind the scenes, it's been learned that Madonna's manager Guy Oseary is working on U2's Super Bowl marketing endeavour, ahead of potentially taking over as the band's new full-time manager.
Paul McGuinness, the band's manager of 34 years, has opted to play less of a hands-on role with the Irish rockers and has told the New York Times: "I have long regarded Guy Oseary as the best manager of his generation, and there is no one else I would have considered to take over the day-to-day running of our business."
McGuiness, 64, is reportedly on the verge of selling his company, Principle Management, to Live Nation.