U2 Releasing Limited Edition Nelson Mandela-Inspired 10"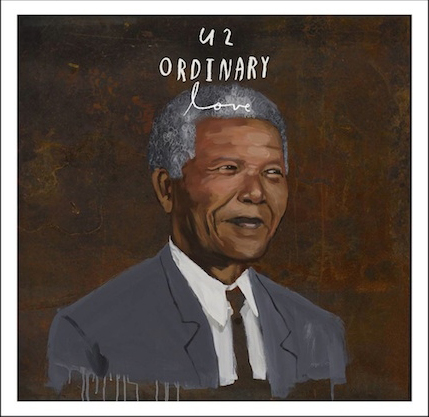 Not known as a band to quietly ease back into the public's view, U2 has confirmed that it'll release a 10" vinyl on Record Store Day's "Back to Black Friday" on November 29. Included will be the brand new track "Ordinary Love," while the B-side is a re-modeled version of No Line on the Horizon's "Breathe."
"Ordinary Love" was written for the forthcoming film, Mandela: Long Walk to Freedom, which is also due out on November 29.
"The band's friendship with Nelson Mandela goes way back and it was after seeing early cuts of the film that [U2] were inspired to write a song," reads a statement at U2.com.
Modern Vinyl reports that only 10,000 copies of this 10″ will be pressed.
"We are delighted to have U2 write an original song for Mandela: Long Walk To Freedom," says the film's Producer, Anant Singh. "This is really fitting as U2 has always been a staunch supporter of Madiba. As a board member of Madiba's 46664 anti AIDS initiative together with U2, I was fortunate to be with them when we visited Robben Island together, accompanied by Madiba."
A snippet of "Ordinary Love" can be heard within the film's trailer.