Industry Interview: When You are Young Heart Music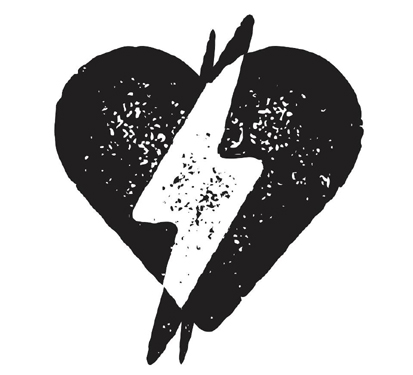 In the summer of 2013 at Club Absinthe in Hamilton, ON, Young Heart Music officially began beating. Founded by Burlington, ON, music scene veterans John Fielding (Bombing Neverland) and Benjamin Rispin (The Saint Alvia Cartel, The Video Dead), this "boutique" label formed with one major initiative in mind: help artists get up and running without leaving them broke and in the dust.
"What I really wanted to do with this record label – especially having been in a band that's been signed and had label representation –  is I really wanted to make sure that artists had the chance to make money off of their albums, even if sales were modest," Fielding tells RiffYou.com.
"Rather than us taking our label cut, our management cut, and also having the band pay off a massive advance that all their revenue would go against, we do everything in-house," he continues. "It allows us to make high quality records for cheap, and allows the artists the opportunity to make some coin off of their project."
The way it works, explains Fielding, is that he donates the use of his studio and serves as a project's producer on a volunteer basis. When the recording process is completed, the artist contributes to an album's manufacturing cost and gives Young Heart Music co-ownership rights of the masters.
"That's what separated us from every other indie label," adds Fielding. "With our expertise and skillset, we're able to tell band's 'you can come in here and you know you're going to get a quality product.' For us, we don't have to worry about pushing out money to take a chance working with someone."
For Fielding, Young Heart Music is arguably the type of label that he'd been looking to start for a long time. When discussing its origin, Fielding recalls creating several imprints over the years as a way to facilitate the release of his own band's projects. However, he notes having difficulty following through with those and felt as if they were "less legit" due to them being formed for himself.
What really got the ball rolling on Young Heart Music was Burlington punk act, The Penske File. Formed in 2010, Fielding produced and engineered the band's debut EP, all the while helping them develop their sound. As work began on what would become The Penske File's first full-length album, A Restless Symphony (2013), Fielding loved what he was hearing and knew that the band had interest from other producers.
Fielding reacted as any good friend and collaborator would: "Fuck those [producers]. I've been working with this band since they were 17 and I'm doing their fucking record."
And with that, Young Heart Music was born. Since that time, The Penske File have continued to gain a loyal following, while Hamilton hardcore act Partycat soon joined forces with Fielding and Rispin.
Fielding says that the label is actively scouting artists, but one primary goal is to pursue a diverse range of talent.
"We're not looking to sign just one type of band," says Fielding. "The Penske File and Partycat appeal to a similar demographic. Right now, we'd probably be looking for something completely separate to that – like a really cool folk act or a really great hip-hop artist."
In addition to acting as a label, artist manager and music production/distribution company, Young Heart Music is also promoting an array of shows, including the annual Burly Calling festival that kicks off on December 5 in Burlington, ON. Stay tuned to RiffYou.com for a look inside the four-day artist showcase with Rispin, as well as interviews with festival headliners Cancer Bats and The Saint Alvia Cartel.
-Adam Grant