Interview: AWOLNATION Sail Toward "Massive" Second Album

Aaron Bruno of electronic rock act, AWOLNATION, is in an interesting position. He has found massive mainstream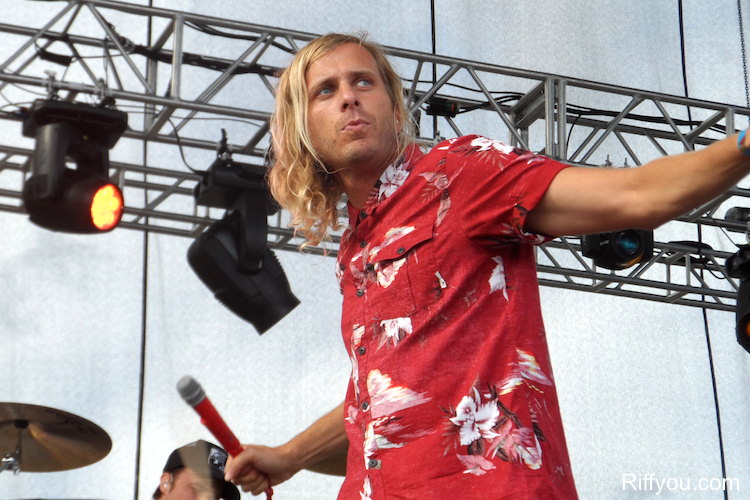 acceptance with a song that doesn't sound mainstream, thus leading to a firm and continual embrace of his band's 2011 debut album, Megalithic Symphony.
That not-so-mainstream song is "Sail." If you've spent any time over the past three years listening to rock, indie, or alternative radio; watching TV; or participating in debates about what the next one hit wonder might be, then you'll know this song.
Having entered and exited the Billboard Hot 100 on two separate occasions, "Sail" spent the second most weeks (79) on that chart in its 55-year history. As a result, Bruno has been able to develop a true taste for all things platinum.
If he wanted to, he could walk away from the often-fickle music industry and potentially live off of that song forever. But, Bruno's interesting position is his overwhelming desire to achieve something more and not rest on what's gotten him here.
"More than anything, I'm excited to have the artistic freedom and opportunity to make a sophomore record," confides Bruno in a backstage conversation with Riffyou.com. "Everybody dreads the sophomore slump, whereas I am embracing it and can't wait to either go down in flames, or take it to another level. It's not going to be in the middle – it'll be one way or the other. That's how it has to be."
When asked if avoiding the one hit wonder designation is helping serve as motivation, Bruno shrugs off the notion, stating that he'd "rather be remembered than forgotten" if all doesn't go well with the second album.
"I love the first record, but this one is more mature," confidently declares Bruno. "And who knows, maybe people won't like it at all. But, I have a weird feeling that it may be a massive record. That's how I feel when I listen to it. [Of course], anyone you ask is going to say that about their own shit, right?"
As for the song that's brought Bruno and AWOLNATION – which also includes Drew Stewart (guitar), Kenny Carkeet (keyboards, guitar), and Isaac Carpenter (drums) – to the masses, he believes that the success of "Sail" is at least partly due to its timing. When it came out, says Bruno, there wasn't anything like it. But, that would change.
Without naming names, Bruno points out that he began to hear many "Sail" clones emerge around the time the song's popularity was soaring.
"For that," he explains, "I feel proud to be an influential tool in pop culture right now."
So why else did the song connect?
"I think, lyrically, I struck a nerve with people," says Bruno. "I said some stuff that I never thought anyone would hear. It was
very honest and like a journal entry on a depressed day where you're starting to see the light at the end of the dark tunnel, but you're still in there. A lot of human beings could relate to what I was saying at the time."
However, the song didn't make it out of the shack easily. He recalls having pushback from some of those around him who thought it was lacking a crucial element.
"When I first wrote it, a lot of people said that it didn't have a chorus and that I needed to write a chorus for it," reflects Bruno.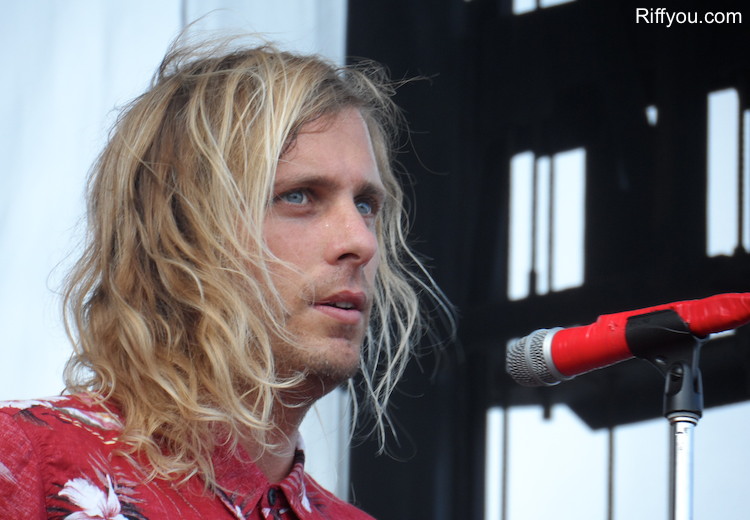 "I said 'fuck you, I'm not trying to write a chorus, I'm trying to write a song that's cool…why does there have to be a formula?' It ended up being one word, with space, and people appreciated that."
As for the forecasted "massive" sophomore album that Bruno alluded to earlier, he notes that it's a heavier and darker affair than its predecessor, all the while packing in a "monstrous" sound.
His hope is to wrap the album by mid-October and get it out early 2015, via a unique release strategy not yet exercised by other artists. When pressed for details, Bruno admits to still being in brainstorming mode and unable to really get into specifics.
"It'll say what it's going to say and I can't really change that. Just like I can't write a specific type of song," says Bruno of AWOLNATION's forthcoming album.
"The stars have aligned for me to have these ideas…and for someone else not to," he continues. "There are a lot of song ideas that float around and come to different songwriters. I just try to service the song idea and get out of its way. It's like the idea that came to me is my God, and I'm just trying to get out of the fucking way, otherwise I'll get zapped."
-Adam Grant
For more AWOLNATION, click here to view a photo spread of the band's Riot Fest Toronto 2014 performance.
Please be sure to follow us on Twitter @riffyou and at Facebook.com/riffyou.