Interview: Cheap Date Find a Voice

With the release of Cheap Date's debut EP, Tiny Voices, the pop-punk band from Oshawa, Ontario is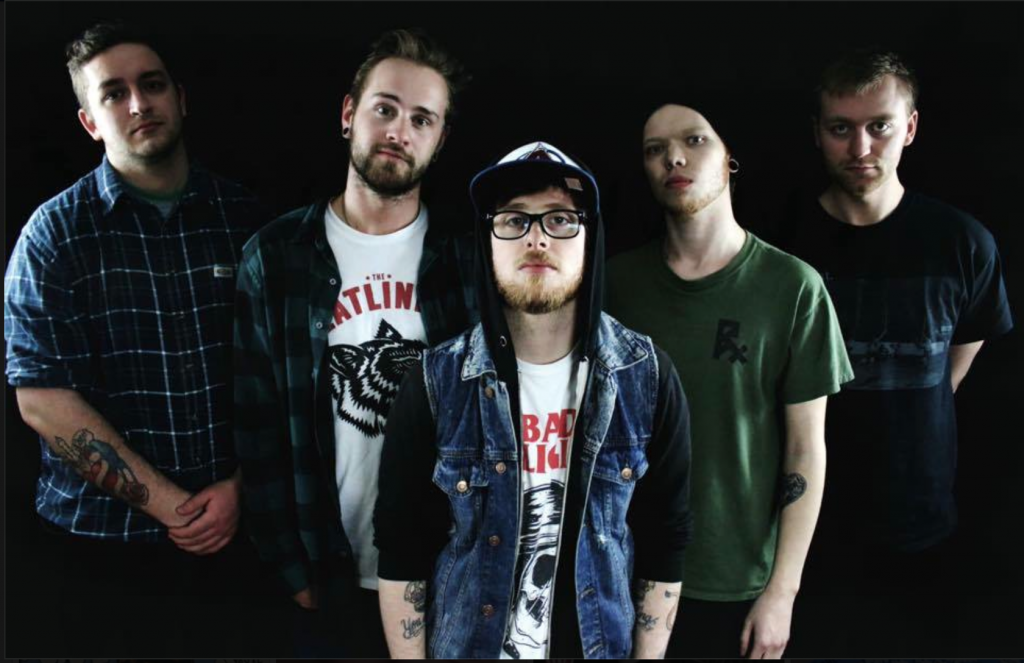 hoping to make 2015 its year.
Guitarist and original band member, Evan Payne, says that the style of their music definitely relates to the way the guys are outside of the band: "We take the music very seriously, but we try to have as much fun as possible in the process."
Derek Hoffman of Toronto's Brighter Brightest produced the EP, and the Cheap Date members agree it was a great experience that ultimately influenced the record.
"It took us so long! We booked studio time in September, and that got pushed back to October," recalls Payne when touching on what it took to create Tiny Voices. "We did drums in October and guitars in November…then we did vocals in January. It took us four months, so to finally have it in our hands, it's such a relief."
Even though it cost more to work with Hoffman, the members of Cheap Date believe that it was well worth it: "We could have gone with other people but the knowledge and the songwriting that he gave to us [was great.]" says Payne. For example, the single, "Panic Attack," was one of the songs re-worked with Hoffman's guidance.
Along the way, Cheap Date experienced some challenges, as there were a couple of member changes early last year. However, since finding new drummer Mike Yorke and guitarist Will Graham, the band has hit its stride, coming a long way from handing out original homemade CDs at concerts.
"Being the new member, everything's coming together really quick," notes Yorke. "The ride has been pretty surreal."
Over the past year, Cheap Date have played a ton of shows ranging from VANS Warped Tour to CBC's Hometown Hockey, but they say nothing compares to the smaller house shows.
"We all got in this little tiny room and there was 40-50 people. They were crowd surfing and left footprints on the ceiling," reflects Payne. "Getting in a room with all of your friends may be the best thing that you could have."
This scene perfectly describes the type of music that Cheap Date loves to create, "We strive to have songs that you can play at a party and have fun with," relays Payne.
Though the smaller house shows are their favourite, the guys are hoping to expand their audience farther with the release of Tiny Voices. From their frequent shows at the Moustache Club, and small shows all over Ontario, Cheap Date's presence is growing. That said, they want more, offers Yorke: "There's a point in your music career where you kind of have to branch out."
Payne says that Cheap Date's number one goal for the time being is to perform for people and get the album heard. The band will be hitting the road to Montreal in May to do just that.
-Ashleigh Darrach