Interview: Chuck Ragan is Hammering Heartstrings

When listening to Till Midnight's opening track "Something May Catch Fire," that warm, familiar, convincing feeling that is usually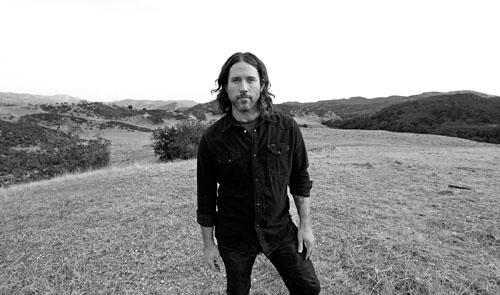 reserved for a Bruce Springstreen track powers through with great force. But, then you realize that this is Chuck Ragan, Hot Water Music frontman of 20 years, and folk-rock troubadour of, perhaps, the majority of his life.
You see, Ragan's brand of folk-rock has a real power to it – it's not your baby-boomer era folk that would nowadays be a challenge to stay awake during. It hammers you with heart.
"It could go either way – I could either be completely proud of myself, or absolutely disgusted," figures Ragan after Riffyou.com asks him what his 12-year-old, guitar playing self would've thought of himself at this point in his musical odyssey.
"At 12-years-old, I would sit on the front stoop with my buddy and we never cared to live past the age of 18," he continues. "We honestly didn't think we'd live past the age of 18. That is insane for me to think back to."
Ragan, who is closing in on 40, is perhaps the friendliest musician a person can encounter. He wears it all on his sleeve, thus providing real insight into why his music has as much quality, and positive transparency as it does. From that kid that didn't think he'd make past the legal age to vote, he's now happily married and has dogs running through his yard. He's also admittedly a better person to those in his life – something which wasn't always the case.
Musically, an evolution is happening as well: "I always want to do something different," confirms Ragan. "I've never felt like I wanted to be a branded songwriter in the sense that I just put out the same type of stuff every single time."
This single time, Till Midnight provides a thorough glimpse into Ragan's appreciation and admiration of love. In an era where such romantic optimism and openness can be dismissed as attempts to grab heartstrings in hopes that wallets are attached, Ragan comes by the love song idea, and crafting of them, honestly.
"For me, there's always been that fine line of trying to write from the heart and be as genuine as I can be, because that's how song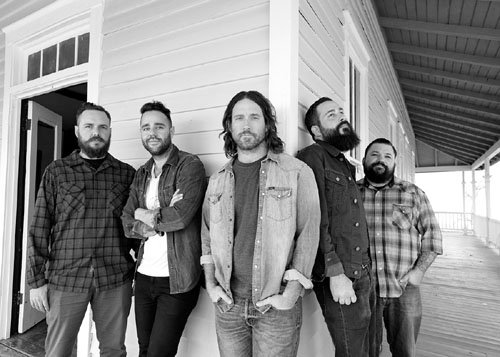 writing affects me," explains Ragan. "When I'm writing as a form of therapy, I reflect onto myself, and I have to look into myself, and speak my mind and heart. That can be a rather daunting thing at times because in a lot of ways, I'm really exposing myself…I'm really cutting myself open for anybody to figure out how I'm wired. But in a lot of ways, it's no secret," laughs.
He adds that when this writing is going on, he's very much in the present. He's focused on what's happening in his world – good and bad – and is paying close attention to things that enlighten and move him. Love, however, remains at the core.
"[Love] is the most powerful thing I've experienced in my life…beyond anything," admits Ragan. "I know this answer may make somebody sick out there, but the truth is that all of us – in one form or the other – have known love, or some form of love. Whether we're in a relationship; whether we're in love; been in love; or love is something a person wishes would happen to them; or wish not to happen to them…somewhere, at some time, it has come into contact with our lives.
"For me, love's something that has always made me want to continue to get up in the morning. It's the driving force that makes me want to be a better man."
-Adam Grant
Please be sure to follow us on Twitter @riffyou and at Facebook.com/riffyou.