Interview: Jay Malinowski & An Oceanic Family Affair

As a member of Bedouin Soundclash, Jay Malinowski wore his affection for reggae in a very obvious, well-executed manner for nearly 10 years. However, a few years ago, Malinowski began to feel what many in his craft fear: an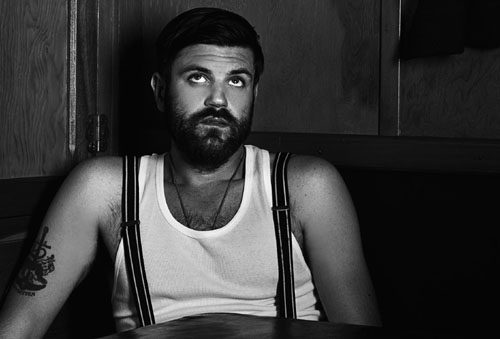 uncertainty about his musical future. In desperate need for a fresh start, he moved from Toronto back to Vancouver, looking for inspiration.
Once Malinowski reached the left coast, he began attending symphony performances and was soon enthralled by the craft-dedication exuded by such performers. Eventually he'd connect with classical string trio, The End Tree, and the foundation and inspiration for a new, ambitious project began to take shape.
"I think I was in a place where I really didn't care," says Malinowski with a laugh when asked if he was ever concerned about the reaction of putting forth the deeply-rooted concept album, Martel.  "I've never wanted to approach music [with that fear]. Even with Bedouin, the albums were always a labour of love for us. The tagline 'Canadian reggae band' was never an easy sell for anything.
He adds: "When people called and asked 'how are you doing out west?' and I said I want to do a record about a 300-year-old ancestor of mine.' They'd say, 'I don't think you've noticed the climate with music right now.'"
Released in February, Martel is an 18-song double-album divided into a pair of themed halves: Atlantic and Pacific. The subject matter, Malinowski explains, is primarily based on subject matter that he discovered in notes left behind by Charles Martel, an ancestor that by sea "travelled a long way and ended up somewhere very different than he intended to at the end of his life." That distant history, and the recent history of Malinowski's decade of life as a touring musician, are brought together and presented through the Martel character.
"I wanted something that was harkening back to the past and had this colonial feel to it," notes Malinowski. "Emotionally, I based the album on my own experiences, and then used that history as a coat hanger for the songs."
While ambitious in scope, Martel does not feel like one of those pretentious, sprawling concept albums that reeks of self-importance and ignorance toward a listener's tolerance. It feels very nautical, while the depths of subject matter in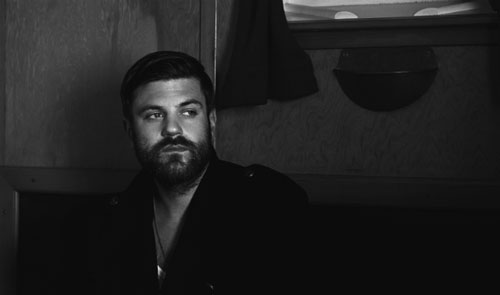 which Malinowski touches upon is reminiscent of a man that holed himself up in his home for months to finely tune his message…which actually happened.
When discussing the sea's impact upon the song writing and his life, Malinowski says that he considers it to be a metaphor for life, especially for that of the Martel character – someone who thought he was in control of his life, until something bigger came along and changed his course.
"I grew in Vancouver. When you grow up on the ocean, you realize the immense size of something – something that is larger than you and that you don't have as much control as you thought," relays Malinowski. "You see garbage wash up on the shores from Japan, and some of it could be from old fishing lanterns that are 200 years old, or sometimes it's from a tsunami that happened.
"In a way, with the ocean's currents, things can surface at such random times – I think that's a lot like memories. You can walk down the street and something that happened to you when you're eight years old [all of a sudden] affects you…like it happened to you yesterday. Yet, I can't even remember last week," he laughs. "The ocean is like your deep sub-conscious that holds history in strange ways."
-Adam Grant
Jay Malinowski & the Deadcoast Tour Dates:
03/25 Calgary, AB – Festival Hall
03/26 Edmonton, AB – The ARTery
03/27 Saskatoon, SK – Vangelis
03/28 Winnipeg, MB – The Park Theatre
04/03 Hamilton, ON – Casbah
04/04 Toronto, ON – The Great Hall
04/05 Montreal, QC – Lion D'Or
Please be sure to follow us on Twitter @riffyou and at Facebook.com/riffyou.