Interview: Finger Eleven Refuse to Phone it in

Going into the album that became Five Crooked Lines, it would've been very easy for Finger Eleven to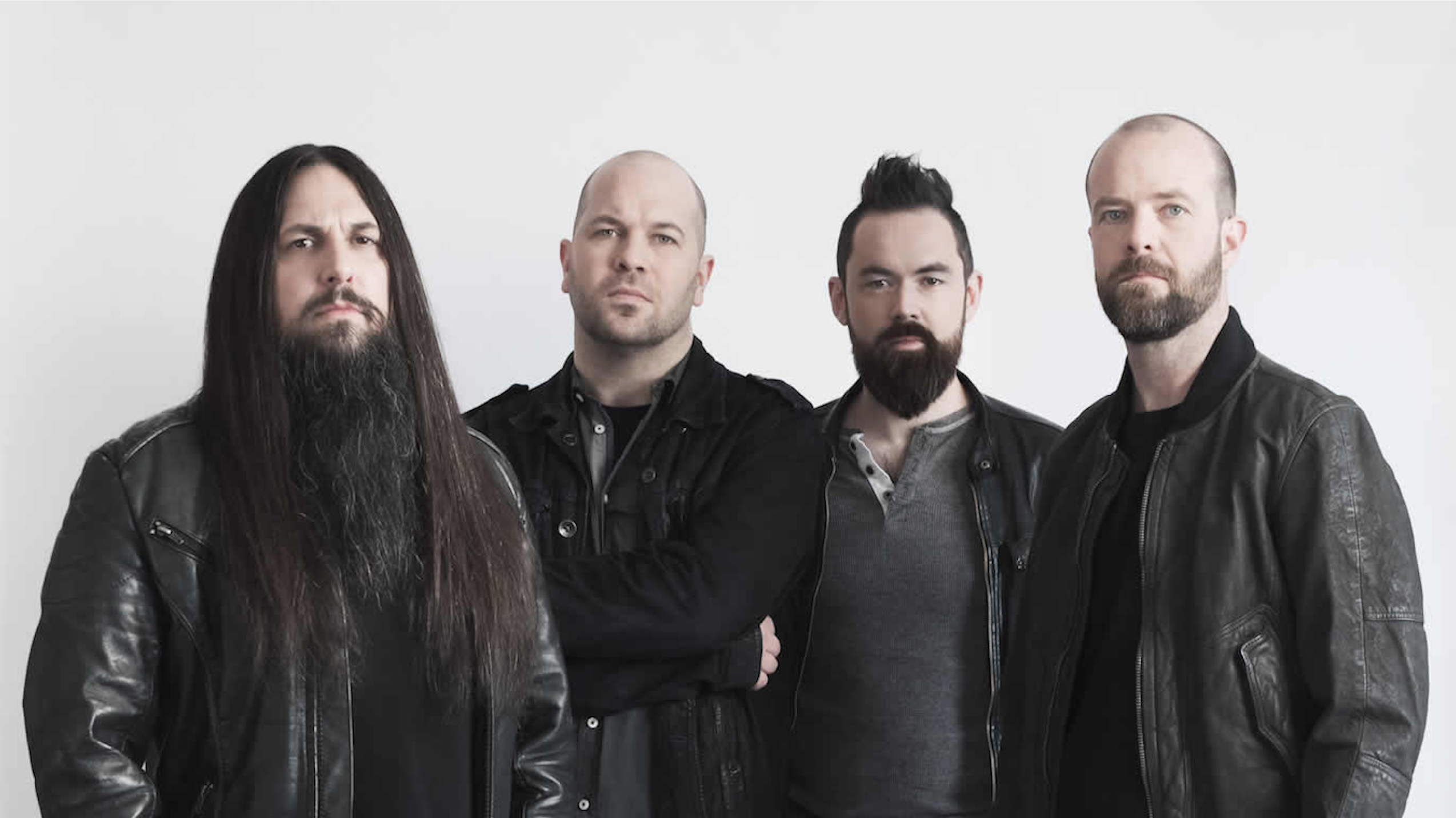 rest on its laurels. Over the course of a 20+-year career, the band has gone from (initially) being "too heavy" for Canadian radio, to first finding adoration from the American heavy music scene, to composing and releasing commercially successful hits like "One Thing" and "Paralyzer."
Throughout it all, Finger Eleven have built a plentiful fan base throughout North America and are responsible enough identifiable rock radio anthems to tour without any justification beyond satisfying bank accounts. But, that's not how this Burlington, Ontario collective rolls.
"This album means everything to us," asserts Finger Eleven guitarist Rick Jackett during a conversation with Riffyou.com. "We have this overwhelming feeling like we still have something to prove, even though we have had these pretty big successes. We've watched too many bands have a long career then start phoning it in on albums so they can tour. We refuse to become one of those bands. If we [start] turning into one of those bands, we'd breakup. We have too much respect for the band and we'd hang it up if it became just a hobby. We're still trying really hard and rocking it."
To make Five Crooked Lines, Finger Eleven purposely stepped back from the stage after supporting 2010's Life Turns Electric. Jackett says the band informed its behind the scenes team to keep the schedule clean so that a new album could be focused on.
For three years, the guys – Scott Anderson (vocals), James Black (guitar), Sean Anderson (bass) and Jackett (guitar) – threw everything at the wall to see what would stick. This is something Jackett believes to be a necessary approach when making an album, especially when safety nets begin to appear.
"We knew that we didn't want to repeat ourselves and instead wanted something original and new for our band," offers Jackett. "There was a conscious effort to break the mold that had formed…even though we tried really hard not to let it form. When it happened, I'm glad that we were able to recognize that and say 'we need to stop this from happening right now.' I feel like we did that."
One of the primary goals for Five Crooked Lines was for Finger Eleven to once again put more emphasis on its appreciation for rock music. Yeah, it was still okay to throw in some beats and infectious melodies, but it was time to get back to the aggression that made 2000's The Greyest of Blue Skies such a beast.
Ironically, what helped the band get back to this space was working with Dave Cobb, a Nashville-based producer that's generally known for his work with country artists. Jackett says after three years of obsessing over every detail of Five Crooked Lines, it was great to enter Cobb's studio with only 12 days booked to record the album and hammer things out.
Now with the album released, touring is once again a big reality for Finger Eleven. Jackett says that the band has been playing a large chunk of Five Crooked Lines live, largely due to how much these songs have refreshed everyone. Of course, the hits still make it into the set, but right now Finger Eleven is able to embrace a better-rounded version of success.
"The band got thrown into this Top 40 place, somewhere we never intended or expected to exist. Once you're there, it's a whole different mindset for making music and how to succeed," relays Jackett. "You get swept up in it because it's exciting and fun. [But] at no point did we ever do anything we didn't want to do. [The music] just got to a place where it didn't feel as good as it could be.
"We realized that success isn't measured by any numbers," he continues. "It's more about, 'Do we like this? Are we having fun?' Our office is a rock concert. That's pretty badass."
-Adam Grant
Please be sure to follow us on Twitter @riffyou and at Facebook.com/riffyou.