Q&A: Frank Turner on Artistry & Being Approachable

When some musicians reach a certain level of success and notoriety, they grow distant. A team of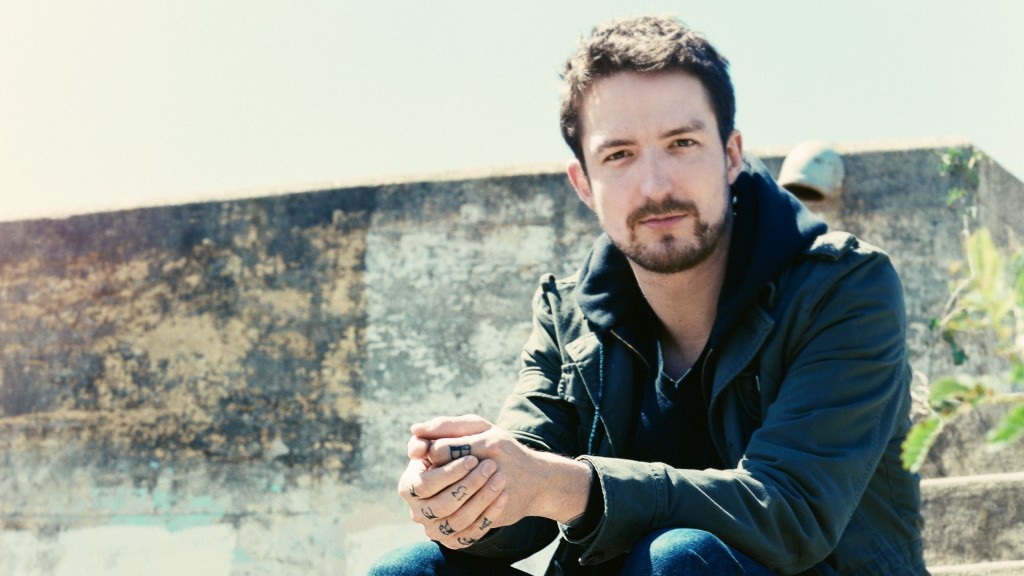 managers, publicists, advisors, bodyguards and lackeys join hands to form an appointment-only partition between the artist and the public. Even if you buy a concert ticket, there's still an element of controlled separation.
British folk-rock favourite Frank Turner could be that guy. I mean, he has headlined Wembley Arena after all. He's also become an increasingly notable draw in North America, thanks in part to 2013's Tape Deck Heart and its crossover hit, "Recovery."
Instead, he's out there for everyone to approach. The interview you're about to read wasn't coordinated by anyone. It was made possible my Turner openly sharing his email address through his website, encouraging places like Riffyou.com to reach out to him for a chat, if desired. There was zero red tape, zero middlemen and zero wrangling involved. All that was required was a willingness to send questions on this end, plus a willingness on Turner's end to be accessible and thoughtful with his responses.
Success.
In this digital conversation with the mightily-talented Frank Turner, he tells us about his forthcoming album; growing as an artist; being approachable; not over-analyzing his own music; working with Fat Mike; plus which Canadian bands and songs he reveres the most.
RY: We know that you are making a new album right now. What would you like to tell us about it?
Frank: "The record is pretty much done now, we've finished mixing. I'm very happy with it. It's louder, more direct, more (dare I say it) punk rock than previous efforts. It's a defiant, upbeat record about survival. Something like that. It should be out in the summer."
RY: As someone who is far from being new at making music, what steps do you take to ensure that each album is a better representation of you as an artist and person?
Frank: "Well, there are certain key considerations. I don't want to repeat myself and I want to keep the quality high enough to engage my interest, as much as anyone else's. Having said that, the rest of the direction of a record will depend on circumstances at the time, what I've been thinking about, listening to and so on. I've grown up a lot since my first record and I'm a different person as a result, so hopefully that mitigates against repetition. Though in the final analysis it's for other people to judge."
RY: You've had this great rise through the DIY community, to receiving acceptance on more of a mainstream level. How have you adapted to earning a larger platform from which to speak, sing, and perform?
Frank: "Fortunately for me, it's been a gradual process, so I've had time to adjust at each step of the way, and to think about how to bring what I do to the next level in such a way as to develop it, but not lose the soul of it. I like to think I've been successful in doing that."
RY: Many musicians that get to your position of notoriety almost seem untouchable – as if they want a safe distance between audiences and themselves. But you're well known for being extremely accessible to fans. What made you that way? Do you ever regret keeping the doors open?
Frank: "I started out being that way and have yet to see a reason to change. Music, particularly punk rock, to me has always been about a conversation between equals. If the creators of art are totally removed from the people who enjoy it, I think something gets lost. I'm a guy who goes to shows when I'm not on tour – I don't think of myself as different from my audience. There have been some occasions when people have overstepped boundaries or whatever, but they're few and far between, and far outweighed by the cool people I've been lucky enough to meet through my music."
RY: Further to that point on accessibility, did you have an encounter with a musician earlier in your life that convinced you that it was right to be readily available to others?
Frank: "Yes. I wrote to Henry Rollins, Guy Piccotto and Chris from Propagandhi when I was a kid, and they all got back to me. It made a huge impact on me then."
RY: At least in my neck of the woods, it became hard for a number of months (if not at least a full year), to put on rock radio and not hear "Recovery." Obviously, there are elements to it that have connected with so many. Have you put your finger on why that song became such a touchstone?
Frank: "I try not to think too analytically about my own stuff in that way – I suspect that's how artists disappear up their own arses. I write a song to try and be meaningful and significant to me; if it goes on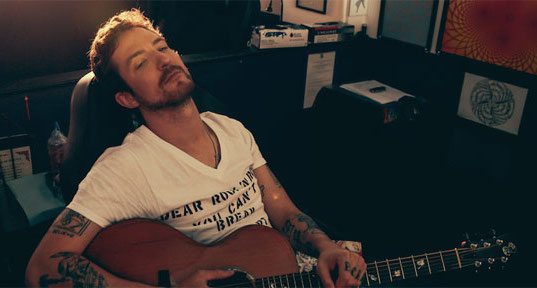 to connect with other people I'm happy about that, of course, but I don't want to pick it apart too much!"
RY: While you already had a dedicated fan base long before Tape Deck Heart, I'd imagine that you saw a slight audience shift once "Recovery" caught on. How exciting was it for you to be able introduce new fans to your earlier material?
Frank: "I'm always keen to expand the range of people who can hear my stuff and it was cool to see new people coming on board – everyone is welcome at my shows. There were some slightly frustrating moments of correcting American DJs who kept calling TDH my 'debut' album, but I think for the most part it was cool for people to discover an artist with some hinterland. I enjoy coming across someone who's new to me and having loads [of music] to work back through."
RY: Over the years, you've been very supportive of a number of social causes. How do you decide what you want to lend your name and actions to you?
Frank: "I just work with things that move me to take some small action and also with causes that have a good infrastructure for me to plug into. I did a whole ton of stuff for Shelter in the last few years (a homelessness charity), partly because it's a cause close to my heart, but also because the team there was great at giving me ideas and opportunities to help. Recently I've been working with the Teenage Cancer Trust."
RY: You appear on Fat Mike's awesome Home Street Home musical. How did that experience come up and what about it got you excited?
Frank: "Mike is a friend, which is a touch surreal, as I very much grew up on his songwriting. But he's a great guy. He called and asked if I'd be up for being involved and it struck me as an interesting project. The end result is pretty amazing, I think."
RY: You've noted on your website that you're working on a book of tour memoirs. What is the best, funniest, weirdest, scariest, or happiest story from the road that you'd be able to share with us?
Frank: "Well the best ones are in the book, ha, ha! Tour is, generally speaking, weird, funny, scary and happy in equal measure throughout the course of a day. There are stories about fighting hippies on stage, losing girls at parties, car crashes in Lithuania, playing to no one in New York and headlining Wembley. Hopefully it's an enjoyable read. I'm proud to be a published author, for sure."
RY: Lastly, if you were able to sit on stage and perform 3 songs with any Canadian musician or band, who would that be, and what 3 songs would you most want to play?
Frank: "I actually have a massive soft spot in my music collection for Canadian artists. My favourite band is The Weakerthans – picking one song is hard, but I did already have the privilege of playing "Pamphleteer" on stage with them in Hamburg a few years back. I love Joel Plaskett as well, his song "You're Mine" is probably my favourite off a record of perfect songs, Scrappy Happiness. Finally Propagandhi will always have a place in my heart – "Back To The Motor League" is a fucking tune."
-Adam Grant
Frank Turner will be playing a pair of Canadian shows in March (March 8 at Ritual in Ottawa and March 9 at The Horseshoe Tavern in Toronto.) You can view his full tour schedule right here.
Please be sure to follow us on Twitter @riffyou and at Facebook.com/riffyou.