Interview: The Glorious Sons Affect the Narrative

Brett Emmons of The Glorious Sons is exactly what Canadian rock n' roll needs: a young, fresh voice that is as committed to his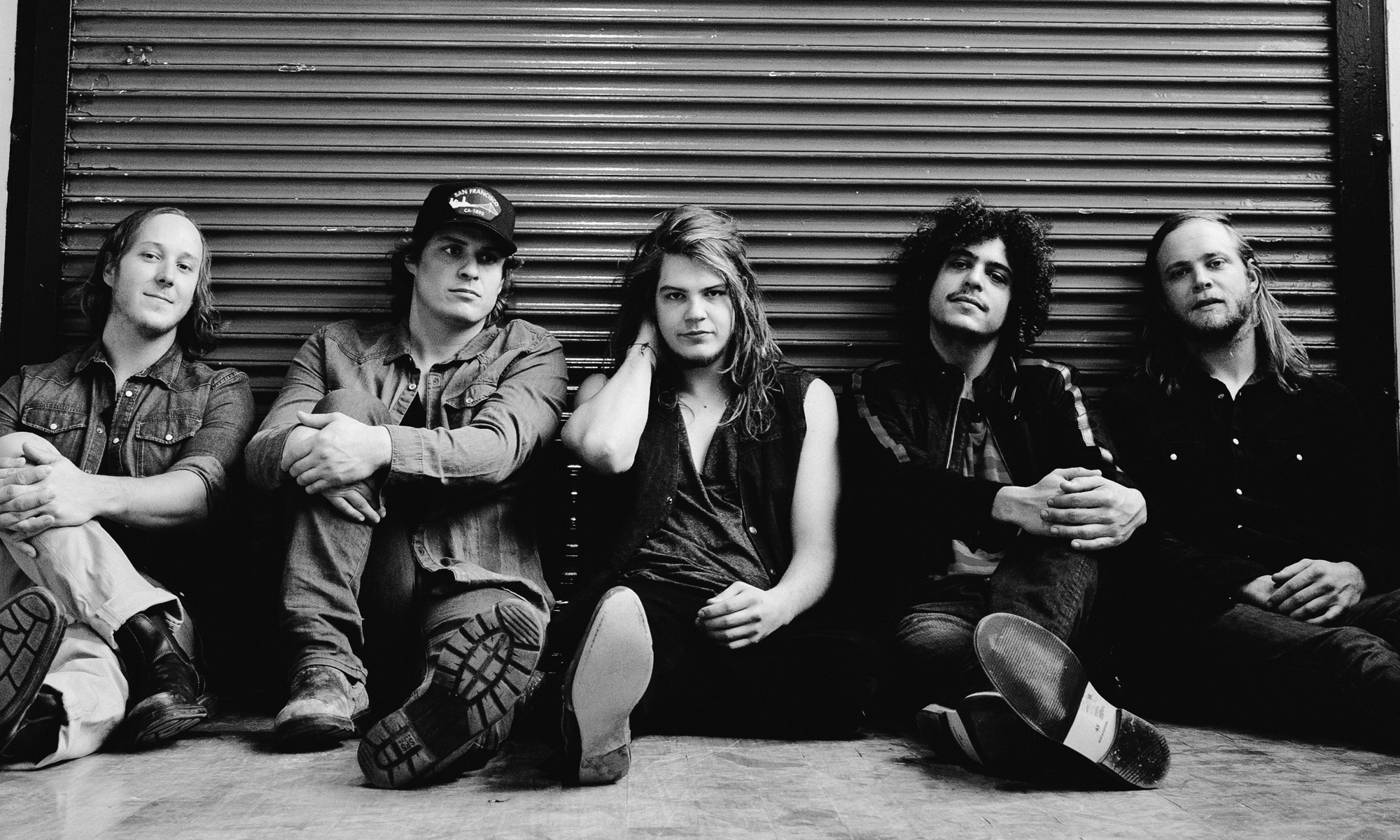 craft as he is to encouraging others to ask more from what's around them.
Emmons and his fellow Kingston, ON-based bandmates – Jay Emmons, Andrew Young, Adam Paquette, Chris Huot – first got moving in 2011, but didn't truly get off the ground until winning the 2013 HTZ-FM Rocksearch competition (which previously gave us Finger Eleven) and releasing their rock radio-friendly EP, Shapeless Art.
As the EP began to rise, so did The Glorious Sons' desire to get out their debut full-length. Released on September 16, The Union is the end result of an intense seven-month recording session that's left the band thrilled.
Describing the process as travelling through the minor leagues to the big leagues, Emmons says that the experience allowed the band to further hone their chops and successfully put forth a coherent, thoughtful message.
"I wanted to capture a certain amount of nostalgia that still sounded new to people," explains Brett Emmons while in discussion with Riffyou.com. "I wanted people to sit back and think about what they might've missed in their lives. I wanted people to be interested in rock n' roll. I wanted rock n' roll to move people…rock n' roll that people could move to, sing to and respect. I also wanted people to think."
More specifically, The Union is very much a rock album that pays homage to Emmons' roots. While he states that he's always been dissatisfied with his place in the world – and sometimes the state of it – he's always been appreciative of the examples set by his blue-collar upbringing.
"With the blue-collar thing, I really just wanted to give an ode to my parents who worked their entire lives for their kids…and their parents who worked their entire lives for their kids. I just find that is even being lost today. I don't know a lot of people [now] who can use their hands to do something. My father can do several kinds of trades, because he had to…he wasn't going to pay somebody. He had to learn to use his hands. I feel that's been lost – there's a number of important things that have been lost in modern society."
That said, Emmons assures us that he doesn't have a beef with the ways others choose to live their lives. "Everyone has his or her own path," he reiterates, before noting that he would never suggest to a stranger that he should work harder in life – that's not his place.
"My father has always told me to keep my head down and work my hardest – that's something I practice," he continues. "I was never good at anything but music and that's what I love, so I use that to propel me."
As Emmons and company continue to propel forward, the goal remains simple: to give audiences something more thoughtful than a person's skull being crushed on a TV show, or the auto-tuned electronic music dominating the airwaves.
At the very least, The Glorious Sons just hope to continue affecting the narrative one album at a time
"It's a stepping stone to another album and another album after that," concludes Emmons. "I love writing music and playing rock n' roll. As far as I'm concerned, I think this album will do well. If it doesn't I'll just make another. It just makes me happy to be able to do this."
-Adam Grant
Please be sure to follow us on Twitter @riffyou and at Facebook.com/riffyou.