Interview: Gob Kisses Off 7 Year Album Gap

It's weird to think that we haven't seen a new album from Canadian punk rock favourites Gob – Tom Thacker (vocals, guitar),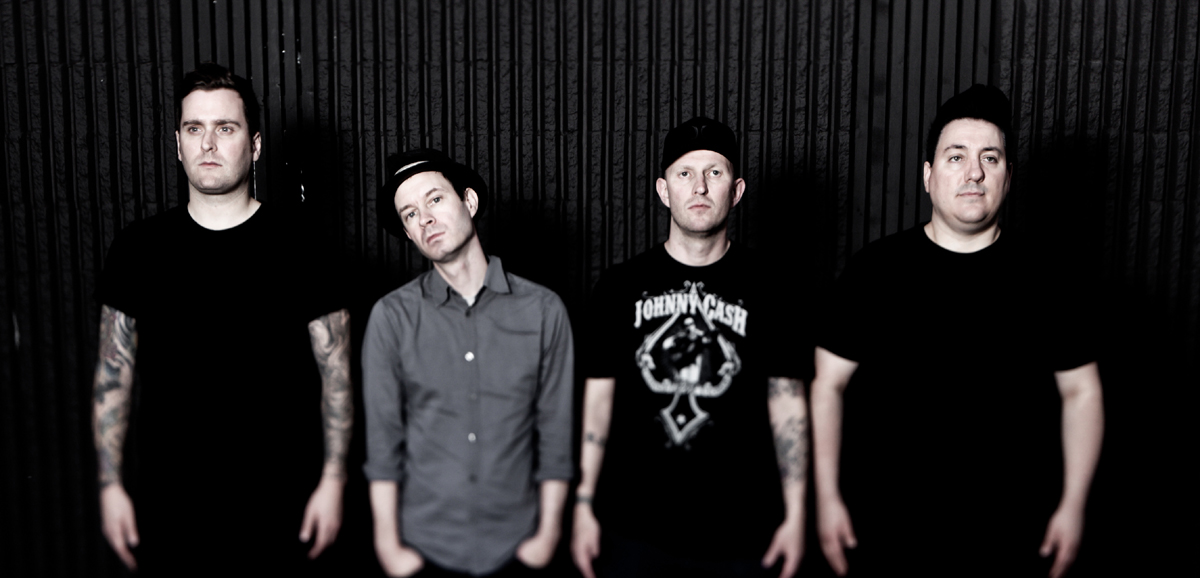 Theo Goutzinakis (vocals, guitar), Gabe Mantle (drums) and bassist Steven Fairweather (bass) – since 2007's decidedly harder-edged, Muertos Vivos.
Did someone go to rehab? Did the band want to jump into its own Guns N' Roses Chinese Democracy phase? Was their terrible in-fighting that led to punch-ups, name-calling, and a need for an indefinite hiatus?
Actually, no. The nearly two Olympiad-sized break between albums had nothing to do with anything that dramatic. The less exciting issue of scheduling is what we have to blame for it taking until August 26, 2014 to hear Apt. 13, the brand new album from Gob. We can thank New Damage Records for signing on to release it.
In an interview with Riffyou.com shortly after the album was announced, Thacker explains that the bulk of the material was decided upon back in 2010. But, with half the band living in New York and the other half living in Vancouver, finding time to get together to make the music happen proved to be daunting. Thacker also spent many years touring the world as part of fellow Canadian favourites, Sum 41, so needless to say he was a busy dude.
"There were times where I was worried that we'd breakup before the album came out," says Thacker with a laugh from his Spanish Harlem residence. "Just because it was taking so long…not because we had any reason to breakup."
With the album done and just awaiting its turn on the shelves, the big question is: what will we be hearing?
"Lyrically, I think I wanted to have a brighter outlook (compared to Muertos Vivos), but I end up jotting down more introspective and anxious lyrics," offers Thacker. "The lyrics are still kind of dark and melancholy, but the music is pretty uplifting.
"We've never been a band that's wanted to sound like other bands in our genre," he continues. "That's a good thing and a bad thing. I think it's a great thing, because we offer something unique. But at the same time, certain fans want all punk bands to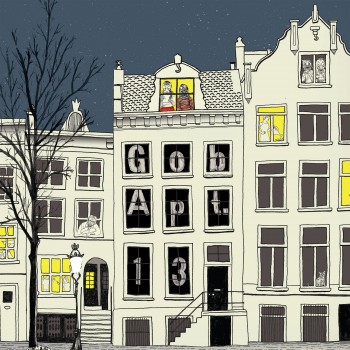 sound exactly the same. We'll never be that band, because it's embarrassing when you sound like all of the other bands. We don't follow the hits and try to write songs like that. No way. We pick the songs that we love and come naturally from us. That's how we've always been."
Even with that said, Thacker does admit that it was tough to put this self-produced album to bed. For him, in order to move forward, he felt it necessary to take a bit of a pause first.
"I listened to it one last time before we had it mastered, and I was super-stoked on the songs," reflects Thacker. "It's really hard to love what you do when you're involved in every little aspect of it…because everything can change or be better. With every piece of art, it's never complete."
In terms of artistic motivation moving forward, Thacker has very much turned to his New York surroundings. He recalls his current neighbourhood as being one that was a really rough neighbourhood back in the '70s and '80s. By no means is it all roses and lollipops there right now, he adds, but it's no longer as bad. Instead, it's one plentiful muse.
"Being in New York influences my creativity in many ways," confirms Thacker. "There's constant chaos – not in a bad way – but there are so many different types of people all over the place. If I go for a walk down the street to Central Park, I see so many people and am inspired by so many things, without even thinking about it. By the time I get home I've got a song in my head."
-Adam Grant
Gob kick off their tour with a Friday, June 20 appearance at Amnesia Rockfest in Montebello, QC, before sliding their way through various other festival and club dates.
Please be sure to follow us on Twitter @riffyou and at Facebook.com/riffyou.