Jack White Sets Modern Day Vinyl Sales Record

Jack White may very well be on his way to being the rock n' roller that not only helps vinyl's continual surge in popularity, but also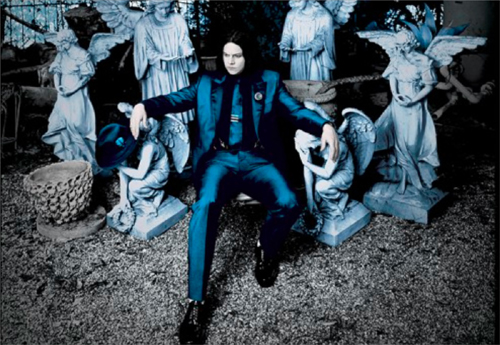 helps re-shape how musicians and industry types approach the vinyl albums they make.
According to this week's Billboard charts, the Ultra LP version of Jack White's new album, Lazaretto, sold 40,000 copies stateside in its first week. This represents the biggest first-week sales of a vinyl album since Soundscan began tracking them in 1991.
White, however, didn't strictly move this many albums on reputation alone. Instead, he gave fans and vinyl junkies a truly unique product to sink their musical minds into.
As explained on White's Third Man Records website, the Ultra LP edition of Lazaretto boasts:
– 180 gram vinyl
– 2 vinyl-only hidden tracks hidden beneath the center labels
– 1 hidden track plays at 78 RPM, one plays at 45 RPM, making this a 3-speed record
– Side A plays from the inside out
– Dual-groove technology: plays an electric or acoustic intro for "Just One Drink" depending on where needle is dropped. The grooves meet for the body of the song.
– Matte finish on Side B, giving the appearance of an un-played 78 RPM record
– Both sides end with locked grooves
– Vinyl pressed in seldom-used flat-edged format
– Dead wax area on Side A contains a hand-etched hologram by Tristan Duke of Infinity Light Science, the first of its kind on a vinyl record
– Absolutely zero compression used during recording, mixing and mastering
– Different running order from the CD/digital version
– LP utilizes some mixes different from those used on CD and digital version
Impressive, we know.
In all, Lazaretto topped the album charts in the US, Canada, and Denmark after its first week of availability.
Giddy up!
In the video below, you can get a closer look at the Ultra LP.
-Adam Grant
Please be sure to follow us on Twitter @riffyou and at Facebook.com/riffyou.