Interview: Hawksley Workman Stretches Legs on "Old Cheetah"

Like any thriving cheetah, Hawksley Workman moves at a speed not often explored by those who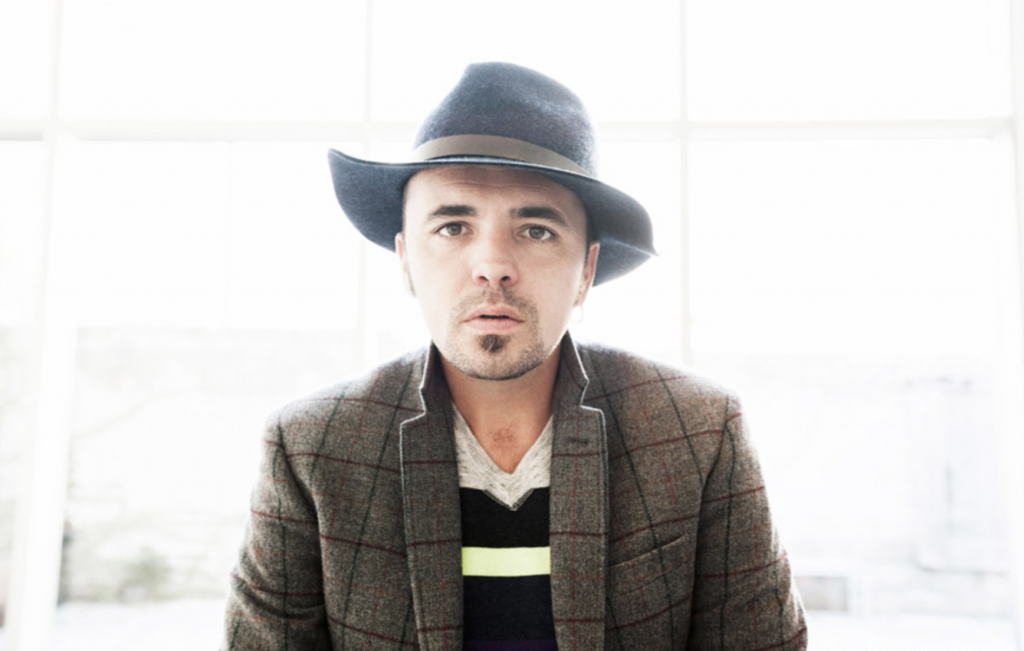 surround him. Since arriving in 1999 with his debut album, For Him and the Girls, Workman has released 15 solo offerings, the latest of which being the experimentally beautiful, brash and uninhibited, Old Cheetah.
"For the most part, the album is about recklessness and wildness. It's me in such an unrefined form," explains Workman during a summer phone call with Riffyou.com.
As Workman gets ready to cut his grass, he looks deeper into an album that's confidence has a lot to do with his recent voyages as a member of Mounties and the cabaret stage production, The God that Comes.
In Mounties, Workman found musical kinship in Steve Bays (Fur Trade, Hot Hot Heat) and Ryan Dahle (Limblifter, The Age of Electric.) Workman describes the feeling of be in Mounties as "euphoric" and credits the band for putting an extra hop in his artistic step at the age of 40.
"You only are who you are when making an album," says Workman. "With 15 albums in 16 years, I've been a very different person for each one. I am a much different person now than I was when I made For Him and the Girls. To me, albums are a dynamic grasp of emotion and confidence and power. Coming off of Mounties and The God that Comes, I felt like I had that daft, youthful confidence in myself again."
He adds: "I'm always a bit daft and cheeky, but this time around I felt like I had much more emotional money to spend on this album."
When asked for his perception of Old Cheetah, Workman explains that the body of work is hyper-absurd, hypersexual and very much a performance album. In all, he considers it to be a piece of theatre.
While solo, here, Workman did lean on Bays and Dahle for Old Cheetah. Bays served as the album's producer and co-conspirator, while Dahle laid down a ton of instrumental work.
"I've almost always done what I've wanted," explains Workman. "I live in that state of going into the studio to write and record an album and just be absolutely pleased with whatever came out. Very rarely have I tried to mastermind or put an over-intellectual spin on what it was I was about to make – it has always been so guttural.
"The more free I feel and the more wild I let myself be, the better I think [my music] is," he continues. "It's hard, because I have natural commercial aspirations, too. I still love being on the radio. But, I am not very good at playing by all the rules, to get onto the radio. The songs I've been a part of that have had commercial success have ultimately been very fluky."
When analyzing the idea of commercial appeal, Workman is quick to point out that one of the musical talents he doesn't possess is an understanding for how to purposefully make a song with vast pop appeal. He credits Bays for having much more insight on the matter, which does explain Old Cheetah's ability to balance fun-loving weirdness and something that could comfortably emerge from a car's radio.
As Workman moves once again down the solo road, he does acknowledge that Mounties will one day return when the moment is right – this will not be rushed. In the meantime, however, it's about letting Old Cheetah stretch its legs and go for a run.
"I was so daft when I was younger. I would say, 'If you don't like this record, then you're an idiot.' I was more brazen," recalls Workman. "Now, it's almost as if the pretense is gone. I've put an incredibly honest effort into this album and I am not somebody who has any delusions of grandeur. I made this record from my heart and I love it. I think it's innovative, fresh and exciting."
-Adam Grant
Click here to view Hawksley Workman's forthcoming tour dates.
Please be sure to follow us on Twitter @riffyou and at Facebook.com/riffyou.