Interview: Say Yes Hope to Start Their Own Fire

When drummer Jordan Hastings entered Alexisionfire in 2005, he had entered a heavy music collective on the verge of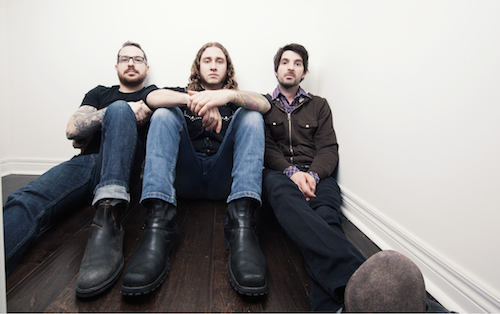 defying the odds and making the mainstream music community take notice of something a little louder, but still impressively melodic.
Like any great rocket ship, however, it eventually had to land. Bandmate Dallas Green's City and Colour was becoming bigger than a side project, and in 2011 an announcement was made that Alexis would soon extinguish their flame.
When reflecting upon that era, Hastings could tell that the end was near for Alexis, but felt that the band still had one more album left in them. But, that was not to be.
Instead of hiding out and being an inactive artist, Hastings said yes to making new music: enter the formation of his new rock trio, Say Yes (win tickets to see them at Riot Fest in Toronto.)
"I started writing these songs in my basement in the middle of winter, about three and a half years ago just amidst the final demise of Alexisonfire. It was a bit of a dark time [for me]," expresses Hastings in an interview with Riffyou.com. It was rough to think 'where do I go from here?' It almost felt as if you lost your best friends…even though we're all still buddies.
"It was a difficult time to get through, but what else can you do as a musician but write music?" He continues. "Being in a shitty place helps bring out more music…just to get through things. To finally see it come to life and have Adam and Mike in the mix, has been a surreal experience."
The men Hastings is referring to is Adam Michael (guitars, vocals) of Saint Alvia fame, and Michael Zane (bass, vocals). For Hastings, turning to Michael was an easy, and obvious decision. The two have been friends for nearly 20 years, and already had a ton of experience making music together. Zane, meanwhile would enter the mix in 2012.
The byproduct of this collaboration is a Self-Titled EP (out tomorrow, August 19) that is seeing the light thanks to Dine Alone Records. To put it easily, it is a rock album through and through, and feels influenced by guitar-driven '90s bands.
"That's always in the back of your mind, but you can only write what comes naturally to you," says Hastings when asked about the importance of making a great first impression with the first Say Yes release. "We didn't sit down and say this is what we're going to do. It wasn't fabricated like that by any means…it's what came naturally at the time."
Also coming rather naturally is the way in which the band members have managed to deal with the continual mentions of their previous projects. (And yes, Riffyou.com understands that it has brought them up too.)
When asked about if Say Yes discussed the idea of not attaching the past to their current, Hastings responds that people would've figured out the connections anyways: "People have the Google now, so it's not that hard to figure out what's going on," he offers.
What's clear – regardless of the outside perspectives and donated taglines – is Hastings' genuine enthusiasm for where Say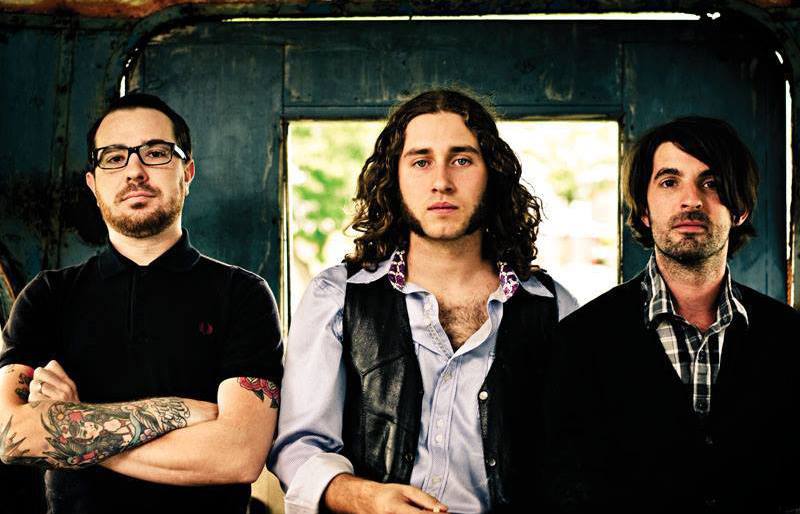 Yes is today. The EP is done and coming, while a full-length album's worth of material is hanging out and waiting for its time to shine.
For Hastings, the hope is that the past soon dims a bit, and the future only continues to get brighter.
"Obviously Alexis was a juggernaut within the scene that we were in, so [for me] this is going from two tour buses and a transport truck across North America, to Mike's Chevy Avalanche with a trailer attached to the back of it. It's a full 180, which is cool…back to the grassroots where we all started," relays Hastings. "It's definitely a big change, but every goal we've set for ourselves means that much more because we're going from the ground, up.
"People are saying, 'oh, that's the guy from AOF's new band,' he adds. "That's bound to happen, and continue to happen – until people begin to realize how talented Adam and Mike are as musicians and song writers. Hopefully it's just a matter of time before that AOF tag fades away and some light shines on the talented dudes that make up Say Yes."
-Adam Grant
-Photo 1 by: Dustin Rabin
-Photo 2 by: Ashley Sloggett
Please be sure to follow us on Twitter @riffyou and at Facebook.com/riffyou.