Interview: This Wild Life Still Feel Clouded

On the day in which Riffyou.com catches up with Kevin Jordan, one half of acoustic duo This Wild Life, the band's touring duties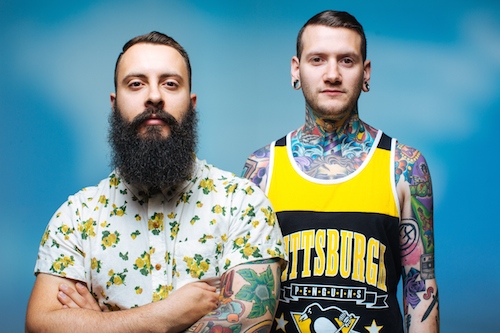 for the year have just concluded. Jordan may be lazing around the house at this point, but it won't be long until he inundates himself with exercise: it's admitted that the band eats a lot of crap on the road.
While the town-to-town menus may not be ideal, being on the road for an extended amount of time in 2014 for Jordan and his partner in song, Anthony Del Grosso, was an accomplishment for a band that fully expected to self-release their debut album in November 2013 and do everything else themselves.
Instead, This Wild Life – much to their surprise – signed a deal with Epitaph records, leading to a May 2014 release of their first full-length, Clouded.
When reflecting on that era, Jordan recalls not even having Epitaph on his radar. No, not because his band is an acoustic act, but because he thought the label was out of their league. Epitaph was the prom queen, while This Wild Life felt like the misfits standing by the punch bowl.
Before the relationship came about, Jordan and Del Grosso made a list of label people to reach out to, but never included Epitaph in the mix. But, as fate would have it, the prom queen and the misfits soon found each other and began dating.
"With Brett, we've never talked about business," says Jordan when discussing his band's relationship with Brett Gurewitz, Epitaph's founder and guitarist for Bad Religion. "That's not what he's about. He's a musician who happens to run a very good business…and I'm sure he's a smart businessman. But when he talks to us, he's talking about the music, our live shows, our presence, and that's coming from someone who has put out more records than This Wild Life ever will. He's a great sounding board that we never had before."
What helped endear the band to Gurewitz was his desire not to change anything about them. Jordan says that ahead of This Wild Life working with Epitaph, they'd encountered labels that focused more on trying to change everything they were, instead of accepting what attracted them in the first place.
To some, This Wild Life doesn't look like the type of guys you'd expect to hear (and see) play heartfelt, California-drenched acoustic tracks that either tear your heart out, or make you want to get some sun…or both.
"We basically hear that at every show. I never know whether or not I should take it as a compliment or not. People say, 'your voice is so beautiful, but you don't look like you'd sound that way.' I begin to think, 'so what, I'm an ugly fuck with a pretty voice? Or, do I look like…'" says Jordan with a laugh.
What's become important – even though such odd encounters happen for the duo – is that people are coming out and that Jordan and Del Grosso get to witness that. Before Epitaph, the band hadn't toured. Despite playing shows locally, the only way they could really gage the response of a crowd was through the Internet.
"At first, it was a big shock to us," offers Jordan when discussing how he reacted to the broad acceptance of his band. "There were these faceless people who appeared to be fans online, but we weren't able to see them, or speak to them, and hear where they're coming from. Going on tour and playing for these people who have listened to us for years – and seeing this diverse collection of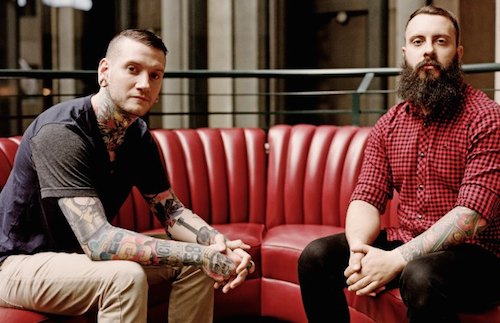 people showing up at these shows – was funny at first."
Jordan says that This Wild Life encounters listeners that range from the tattooed heavy metal types, to preppy brand name wearing teenage girls, and the moms who bring them out. Furthermore, the Warped Tour audiences equally proved to be interested in the duo.
"Everything with us is so hindsight," he continues. "We made the record on our own without thinking about going to radio, or trying to be a big sensation. I wasn't worried about anybody liking the record, until the day it came out…just because I never thought about that."
Between lazing around the home and working off the fast food, Jordan says that he and Del Grosso have some demos on the go and are looking forward to following up Clouded. A timeline for that isn't in place, but as This Wild Life has proven already, great things have a way of somehow emerging.
"We've accomplished more with this band in the last year than we ever thought we would've," asserts Jordan. "We are proud of the record, but we don't let that get to us because there's so much more out there that we want to achieve. We're constantly setting very small goals…and thinking about what's next rather than think about how sick our year has been.
"We can do a hell of a lot better."
-Adam Grant
Please be sure to follow us on Twitter @riffyou and at Facebook.com/riffyou.