Innovator of the Year: Jack White

In 2014, Jack White went for it. Although he's never really been the type of artist to sit around and twiddle his thumbs, this past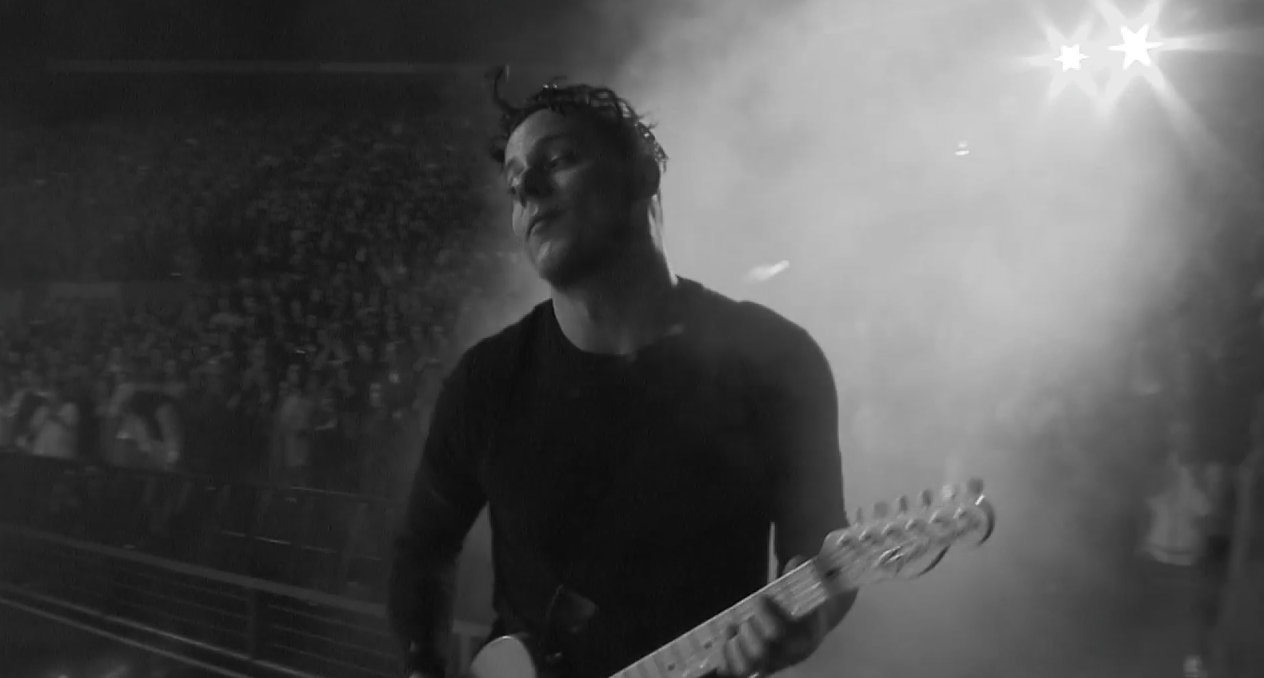 calendar year the Michigan-bred rocker secured his spot as one of the music industry's most ambitious, inventive minds.
He did so much in fact, that writing this tribute to him feels rather daunting. How can we possibly grab all of his year's accomplishments and neatly tie a ribbon around them? Well, we can't, so let's zone in on the highlights.
As April got going, White announced that his second solo album, Lazaretto, was coming in June. "High Ball Stepper," an instrumental tour de force led the way, easily giving his appreciators an indication of what was to come.
The next day, White annihilated that headline by revealing that on Record Store Day (April 19), he would make The World's Fastest Record. This meant that he would record two tracks at his Third Man Records headquarters in Nashville, immediately take the masters to United Record Pressing, who would then press the 45s so that they could be sold that same day from the TMR storefront. In a matter of 3:55:21, this mission was accomplished.
The following month during an appearance on The Tonight Show with Jimmy Fallon, White brought his refurbished 1940's era Voice-o-Graph recording booth to the show and had Neil Young record a cover of Willie Nelson's "Crazy" within it. By the time the show was over, the song was played on a 6" phonograph disc.
Finally, June hit and it was time for Lazaretto. Apart from the album's artistic excellence, what truly made it incredible was its vinyl release. Dubbed the Lazaretto ULTRA LP, some of this offering's highlights included two hidden tracks beneath the vinyl's centre label. One track plays at 79 RPM, while the second runs at 45 RPM. With the rest of the album running at 33 RPM, this officially became a three-speed record. Whoa! Oh, and Side A plays from the inside out! This vinyl concept is so ridiculously fresh, that an instructional video for it is online.
Through November 2, Jack White's Lazaretto ULTRA LP sold 75,700 copies in America, making it the biggest selling vinyl album since Pearl Jam's Vitalogy in 1994.
As White continued to tour in support of Lazaretto, he also managed to give Third Man Records Vault subscribers an epic box set centered on his revered Bonnaroo set, while fans were treated to new music from The Dead Weather, as well as an Android-based 3D virtual reality app. He also managed to nab a few Grammy nominations along the way.
Now, there is no denying that White is likely surrounded by a team of very intelligent and talented individuals that helped make many, if not all, of these innovations possible. However, it all ultimately comes to down to whether or not White wants to do it. And how White wants to go about his business.
In an era where many of the music world's biggest exports are more concerned about their social media presence, radio play, and how many TV appearances they can land, White seems more focused on expanding his craft and giving likeminded musicians the ability to see that barriers don't need to be abided by.
We need Jack White. If not for his music, but for his willingness to prove that how music's made and provided to the public matters. Convention is for suckers and White continually shows us that.
-Adam Grant
Click here to view the rest of our Best of 2014 selections.
Please be sure to follow us on Twitter @riffyou and at Facebook.com/riffyou.