Interview: Your Favorite Enemies Own its Empire

When Quebec-based rock collective Your Favorite Enemies received a 2015 JUNO Award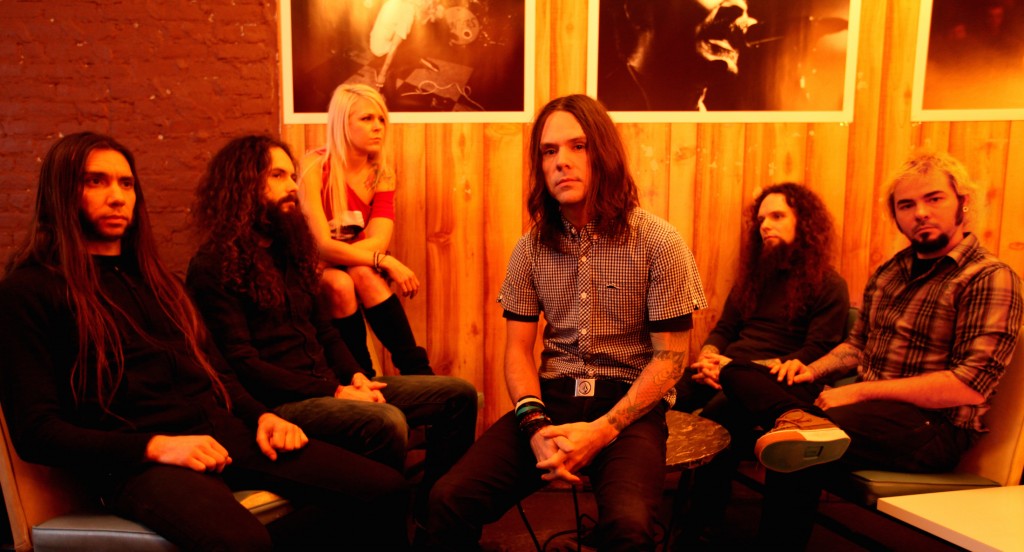 nomination in the Rock Album of the Year category, tears filled the eyes of guitarist Jeff Beaulieu. After years of slugging it out in the indie music scene, mainstream recognition had arrived, as did the recognition that hard work can really prove fruitful.
Leading up to the nomination Your Favorite Enemies received for its Between Illness And Migration album, the band had spent nearly a decade building an empire through smart industry partnerships, as opposed to ironclad, sometimes restrictive record deals.
Within the empire is the band's self-developed Hopeful Tragedy Records; an acquired old Catholic church that's now used as the band's recording and business headquarters; an online TV show (Bla Bla Bla: The Live Show); and a wide-ranging international fan club.
"For us, we never decided to become a DIY band. Major labels had approached us and we sat down and read the offers," states Beaulieu when in conversation with Riffyou.com. "They were amazing at the time, because when a major label is coming through with lots of money, [it's tempting] when you're playing in the garage and having a hard time eating.
"With all the creativity we have going on, having to ask [for permission] to shoot a small video, or a label dictating the direction of our music…I just don't think we fit in that system," he continues. "So, we had to look past the money on the table and think about what's next. We never had an offer that made us feel like we'd have freedom of creativity."
By going this route, Your Favorite Enemies has become an intensive project that survives thanks to the tireless efforts of Beaulieu, along with his band mates Alex Foster (vocals), Sef (guitar), Ben Lemelin (bass), Miss Isabel (vocals and keyboard), and Charles "Moose" Allicie (drums). Together, they not just make the music and tour it, they have to coordinate tours, find ways to get their albums into various global markets and keep on top of a very substantial online presence. Sure, most indie bands have to do this, but looking deeper into the practices of Your Favorite Enemies makes it easy to see that a different level is being worked on.
Going into the making of Between Illness And Migration a few years back, Beaulieu admits that it took a lot of discussion to determine if those in the band were willing to continue putting this much elbow grease and new creative juices into Your Favorite Enemies.
"It was almost the end of the band, right there, on day one," recalls Beaulieu. "So, the direction wound up being more about being true to the music and us."
"It was a matter of getting involved together and being ready to jump without any safety nets," he adds. "We wanted to say 'fuck being safe' and the secure zone we'd been walking in for so long. It was about seeing what's out there and making sure that we were all keen on going there."
What has helped Beaulieu and the rest of Your Favorite Enemies is a fan base that the guitarist describes as "the most amazing thing" that the band has, noting that its not rare to see fans travel in from overseas to watch it play a show in its home province.
"This is what we are most thankful for," says Beaulieu of the fans. "If it weren't for these people, there wouldn't be any JUNO Awards, any tours, or anything. We are always treating these people the way I would've wanted a band I love to have treated me."
He concludes: "We take the time to answer questions, give away free stuff and stay after the shows for hours. Bus drivers and promoters have to kick us out of the venues. At festivals, it's the police sometimes. We just don't want to leave. It's a mutual exchange of realities and dreams between our fans and us."
-Adam Grant
Please be sure to follow us on Twitter @riffyou and at Facebook.com/riffyou.