Kiss Inspired Dave Grohl to Become a Musician

Based on the Sonic Highways documentary, it's easy to see just how many musicians, genres and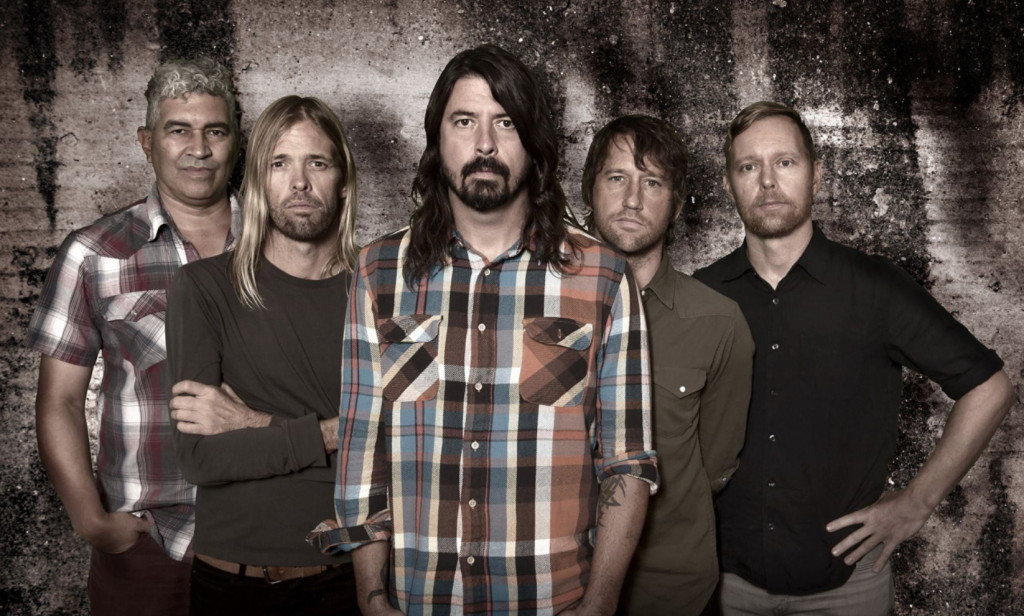 scenes had an influence on the music Dave Grohl has created throughout his life.
However, as he presented Gene Simmons and Paul Stanley of Kiss with the ASCAP Founders Award at the ASCAP Pop Music Awards a few nights back, Grohl revealed that it was Kiss that initially inspired him to become a musician.
"Everybody remembers their first Kiss record, and this is how I remember mine. With nuclear anticipation, I let the needle drop on that legendary intro to 'Detroit Rock City,' perhaps the greatest introduction to any rock and roll album ever recorded," recalled Grohl. "It filled my speakers and my imagination. Thirty-four minutes later and 27 seconds later, Kiss had filled my soul. I was now a member of the infamous Kiss Army."
He added: "They got me through those years and ultimately inspired me to follow this unreasonable dream of becoming a professional rock and roll musician."
Foo Fighters released its Sonic Highways album at the tail end of 2014 and are embarking on yet another big tour later this month.
In April, Riffyou.com caught up with Grohl's Foo Fighters bandmate, Nate Mendel, who explained to us the creative goals the group has going forward.
"I'd like to do what we have set out to do, which is to find new ways of making a Foo Fighters record," said Mendel. "[Sonic Highways] had a theme to it and a purpose. There were elements added to what the band does – not only just doing the television show and having this documentary element – but creatively with how Dave [Grohl] was writing his lyrics and the way we chose to record.
"Foo Fighters have a sound," continued Mendel. "Forget it, the next album is not going to sound radically different from any of the other ones – that's kind of a given. So, it's everything else around it that we are going to strive to make interesting, to justify another 20 years."
-Adam Grant
Please be sure to follow us on Twitter @riffyou and at Facebook.com/riffyou.