Laura Jane Grace Helping Charities with 'Gender is Over' Stage Jersey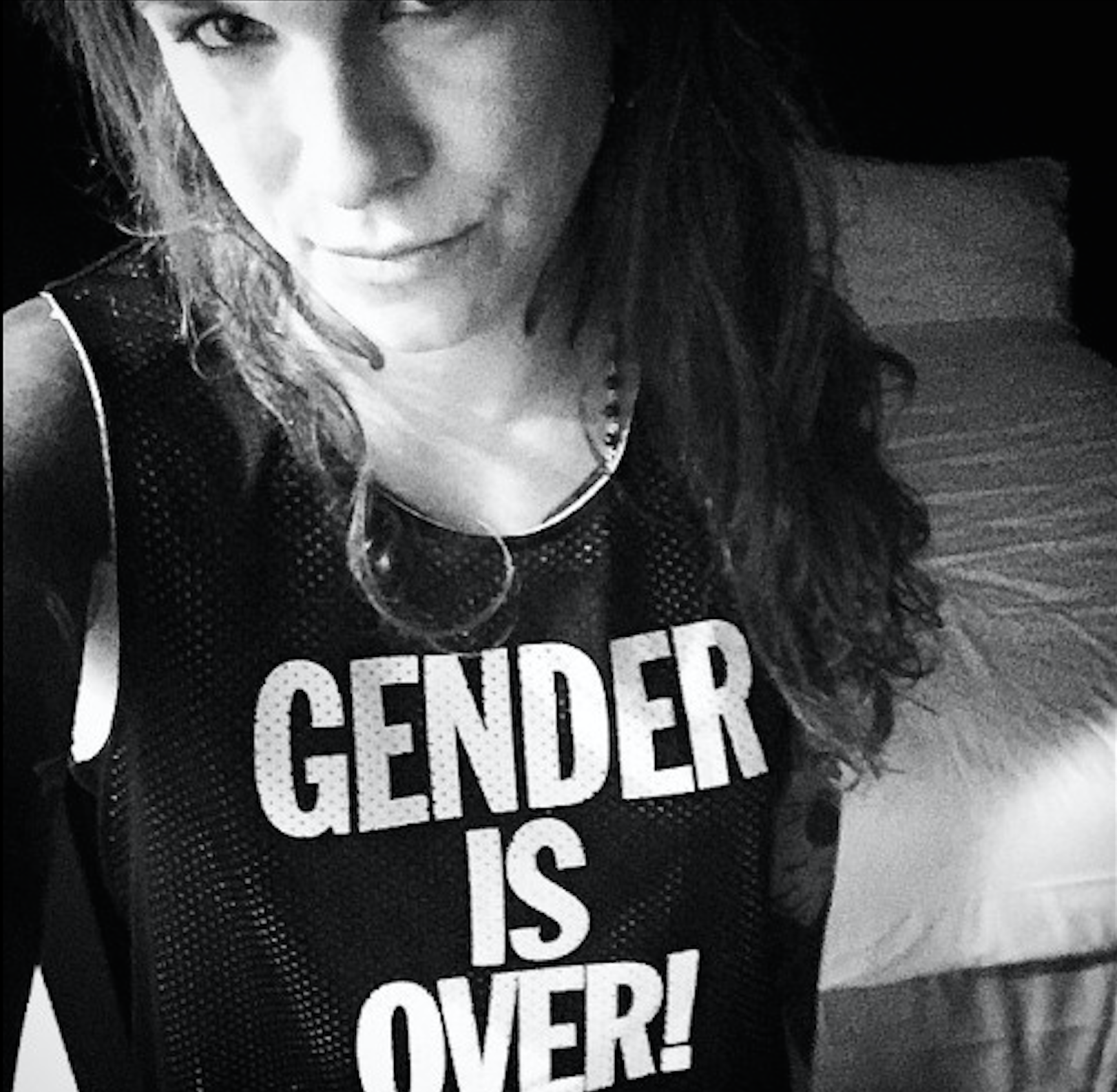 During a four-month span, Against Me!'s Laura Jane Grace wore a 'Gender is Over (If You Want It)' jersey for each show her band played. Now, the jersey has been retired from the stage and is now helping raise funds for a selection of non-profit queer and non-binary organizations including Sylvia Rivera Law Project, Ali Forney Center, and Reclaim!.
For a suggested donation of $10-$15, fans can be entered into a draw to win the now-autographed jersey that Grace proudly displayed night after night.
"It really resonated with where I'm at," said Grace of the jersey during an interview with Rolling Stone. "Over the last three years, I've been on a roller coaster of gender — putting out a record, touring, doing interviews, constantly talking about myself and how I'm relating to gender. And personally, I've been dealing with new experiences as an out trans person. I got to the point where I felt like, 'Yes! I do not want to fucking think about gender! I just want to exist.'"
Grace, who was presented with the jersey by Gender Is Over's Co-Founder Marie McGwier this summer after seeing another musician with it, has thus far helped the project sell more than 800 shirts. As a result, more than $4,000 has already been raised for charity.
"I really got behind the campaign," added Grace. "Seeing that people were buying it because I was wearing it, and knowing the proceeds go to charities that I wholeheartedly support, I was like, 'Well, shit, I can literally wear a T-shirt onstage, and it'll raise money for a good cause — and I like the shirt?' That's a really easy way to decide what you're going to wear onstage each night when you're a person who really stresses about what they are going to wear onstage."
Click here to read our recent interview with Laura Jane Grace.
Please be sure to follow us on Twitter @riffyou and at Facebook.com/riffyou.