Interview: Laura Jane Grace of Against Me! Touches on "23 Live Sex Acts"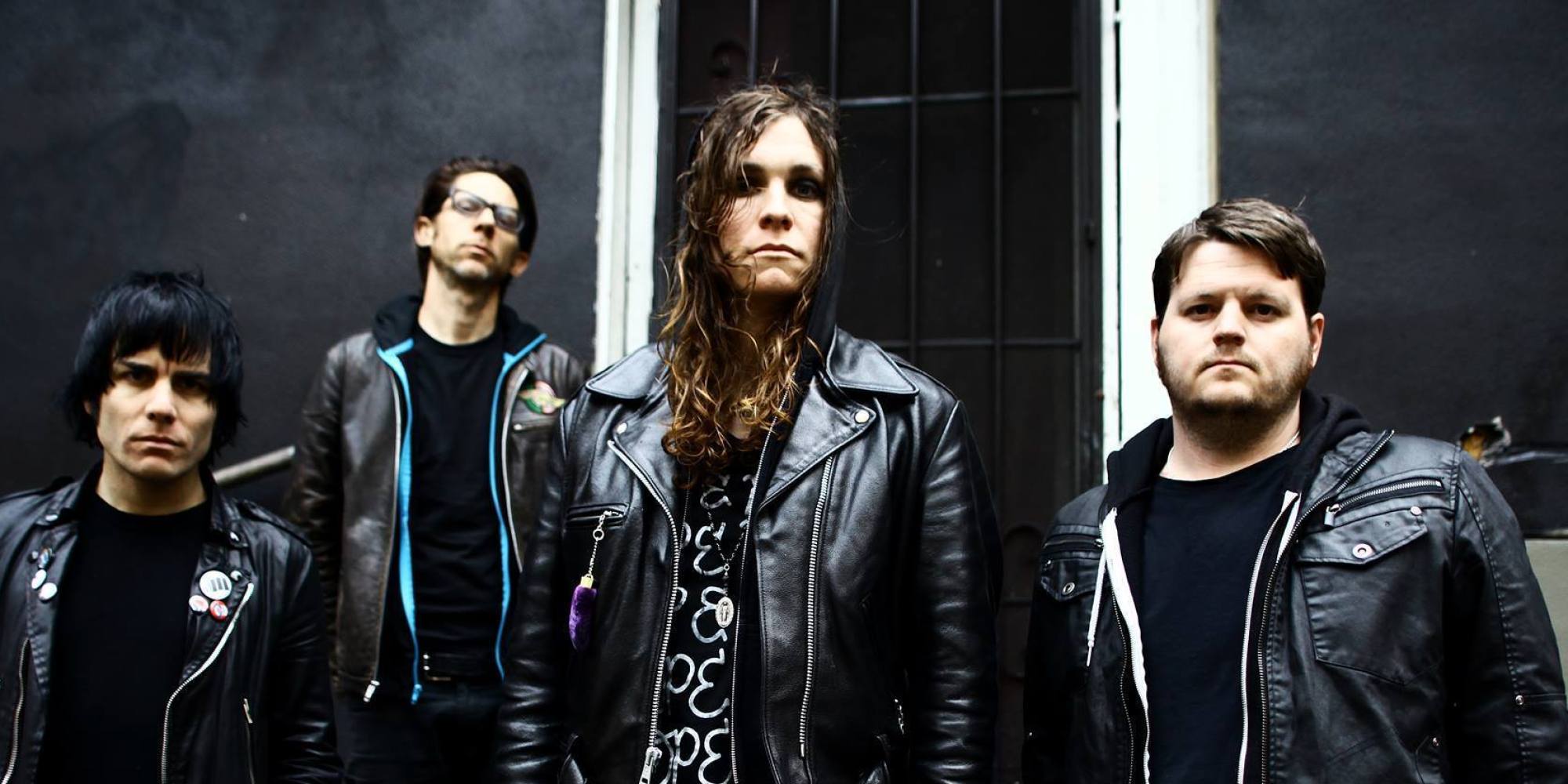 When Against Me! released Transgender Dysphoria Blues in January 2014, the music community was given a piece of work it hadn't seen before: an album centered around a band member's struggle with gender identity and the transition into life as a transgender woman.
That member was vocalist, guitarist and the band's primary songwriter, Laura Jane Grace. After making her transition publically known during a 2012 interview with Rolling Stone, Grace didn't know if Against Me! would continue, yet alone release a critically acclaimed and socially important album.
But, here we are now in 2015 and Against Me! – James Bowman (guitar), Inge Johansson (bass), Atom Willard (drums) and Grace – is still touring the world with Transgender Dysphoria Blues.
Along the way, came the notion that it'd be a great idea to document this wave of touring with a live album. Released on September 4 was 23 Live Sex Acts, a sizeable documentation of how Transgender Dysphoria Blues tunes – along with those from the band's sizeable back catalogue – have evolved, live, over time.
"We wanted the album to sound like the one show where everything was on and really representative of what that period of time for touring was like for us," offers Grace while in conversation with Riffyou.com. "And, to have all the songs we wanted to get on there."
When looking back on the process, Grace notes that Mark Hudson (Against Me!'s front of house person) recommended that the band take notes of the shows so that compiling the album wouldn't be a monumental task.
Recalls Grace: "We thought, 'Yeah, yeah, sure.' None of us really did that, so at the end we had to go back and do a bunch of stuff all at once. But, we got there." [Laughs]
While 23 songs eventually made it onto 23 Live Sex Acts, Grace admits that the album could've been much longer. However, to Grace, the thought of putting out a four to five LP package – to be sold for $60-$70 – became too "absurd" of an idea.
Asked why it was necessary for Against Me! to do another live album (Americans Abroad!!! Against Me!!! Live in London!!! came out in 2006), Grace says it was an important time to showcase where and who the band is today.
"Going into touring for Transgender Dysphoria Blues, Against Me! was a really fresh band," relays Grace, who along with Bowman welcomed Johansson and Willard into the fold around that time. "We were really coming together as a band as we were touring that album – it felt really good and felt really fun. And, there was a desire to capture that. On top of that, there was this real desire to give some ownership of the songs – that they didn't record originally – to Atom and Inge. Some of those older songs have changed so much since they were first created and the way they are played now, are nothing like how they used to be played. You just want to be able to share that."
Even with the emotional weight that comes along with the subject matter on Transgender Dysphoria Blues album, Grace explains that she felt "better and better and better" about touring it the more shows her band played. She adds that performances featured a lot of support from those in the audience and that many nights felt "celebratory."
What became different, however, was the heightened profile that Grace experienced thanks to her willingness to be open and honest about her transition. While she is comfortable being a focal point of the transgender movement, she recognizes that there is still a long road ahead.
"Sometimes it can be a lot of pressure and very overwhelming, for sure," continues Grace when asked about being a go-to figure in the transgender community. "But, there's a lot of good that has come from that. Having connected with people through situations like that and putting myself out there, is the only way you're ever going to meet people. I don't want to be isolated or all alone. But, being social sucks sometimes." [Laughs]
"There is so much work that still needs to be done, because the statistics haven't changed too much when it comes to the level of violence against trans people. Especially trans people of colour," continues Grace. "You see a lot more visibility in the media, which is a great thing, and will only continue to improve the situation. But at the same time, the every day reality of most trans people and most gender queer people is that the world can be very scary place…that's important to keep in mind."
-Adam Grant
Catch Against Me! at Riot Fest Toronto on Saturday, September 19.
Please be sure to follow us on Twitter @riffyou and at Facebook.com/riffyou.