Riff Pics: Against Me! @ WorldPride Toronto 2014

On Friday night at Yonge-Dundas Square, Against Me! played a triumphant free concert as part of WorldPride Toronto. The evening appeared particularly poignant for frontperson Laura Jane Grace (once known as Tom Gabel) who revealed in a 2012 interview with Rolling Stone that she was transgender and was choosing to go forward in life as a woman.
Early this year, the band released Transgender Dysphoria Blues (read our review here), a powerful album that zones in on the trials and tribulations of gender and sexual identity. Beyond that, it just rocks.
During this set, Grace took many opportunities to express her gratitude toward the audience, one that comprised of a number of individuals who more than likely have faced some of the same challenges as she has along the way. Her joy was unmistakeable and solidarity was always in sight.
Riffyou.com was at the front of stage for much of the action and captured these images: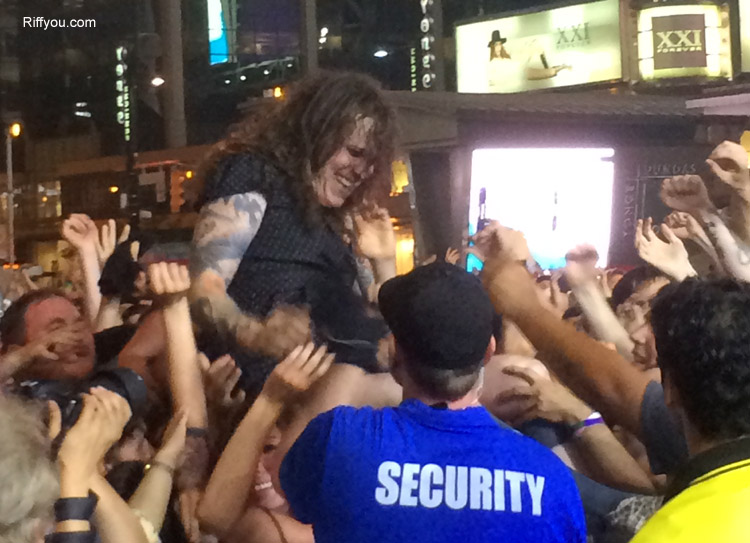 Photos by: Adam Grant
Click here to read our January 2014 interview with James Bowman of Against Me!
Please be sure to follow us on Twitter @riffyou and at Facebook.com/riffyou.