Riff Review: Against Me! – "Transgender Dysphoria Blues" (Total Treble)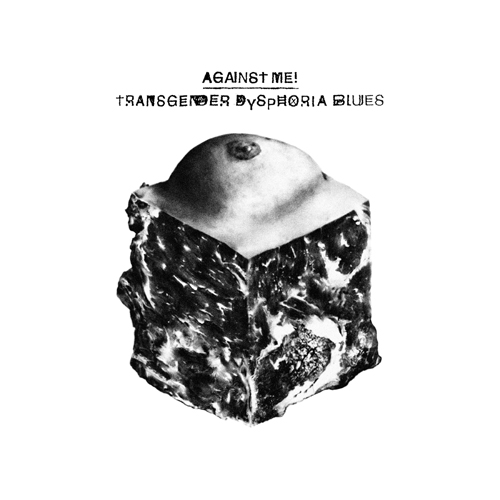 When Against Me!'s Tom Gabel came out to Rolling Stone in May 2012 as transgender, rock n' roll changed for good. Yes, the format has experienced homosexuality and bisexuality, but a powerful frontman taking to the path of womanhood as the world watched was a different, intriguing, yet important event.
Over time, Gabel would become Laura Jane Grace – this was known immediately. What was unclear, however, was how this all would affect Against Me!'s musical trek. Having risen slowly through the underground punk ranks to more commercial acceptance with New Wave (2007) and White Crosses (2010), this very courageous, human decision could've easily derailed the band. In some respect it did, as members Andrew Seward (bass) and Jay Weinberg (drums) departed the band in 2013, ultimately leaving Grace and guitarist James Bowman to carry the torch, before connecting with drummer Atom Willard and bassist Inge Johansson.
On the outside, it's plausible to think that even the most dedicated Against Me! fans didn't know what would come of their band. Would Grace's voice change and subsequently affect the band's sound too drastically? Would her decision take attention away from the music and firmly place it on her shoulders cause too much issue? Would haters hate too much?
Well, let's just say none of those questions or departures matter anymore because Transgender Dysphoria Blues (due out on January 21, now streaming at the Against Me! website) will likely be the bravest rock album you hear this year, if not for years to come.
Grace hammers home the feelings, issues and stigmas attached to her transformation, in a way that only Against Me! songs could. "You want them to see you like they see every other girl/ they just see a faggot," is aggressively communicated in the leadoff title track, followed by "you should've been a mother/should've been a wife" in "True Trans Soul Rebel." Meanwhile, "Drinking with Jocks" is arguably the heaviest offering here, as Grace lambastes a past of not identifying with other males while growing up: "there will always be a difference between me and you."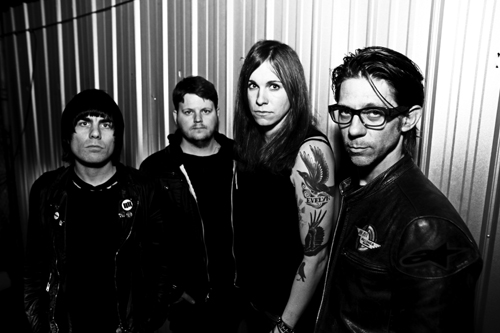 "Silicone chest and collagen lips/how would you even recognize me?" is asked in the beautifully dark, ready-for-radio FUCKMYLIFE666, while "Paralytic States," paints the image: "standing naked in front of that hotel bathroom mirror/in her dysphoria's reflection she still saw her mother's son."
Of course, these and the droves of other lyrical passages in the song in which Grace uses to freely, potently and unequivocally get her journey across could be construed by some as supreme heavy-handedness. I would agree, but the heavy-handedness here is needed. Had this album been penned and painted by a murky narrative that kind of, sort of, related to the transformation that everyone knew was going on, there would've been a feeling of being shortchanged. Against Me! has been a very honest band for a long time – it wouldn't have made sense for them to pull away from that at a time where such honesty could help and encourage so many people.
Musically, the album has power. Against Me! rarely lets up instrumentally, thus providing the perfect backdrop for the urgency of the messages in which Grace is attempting to convey.
Surely as years go on and Grace's womanhood continues to evolve, Against Me! may change in ways uncomfortable to some, but it's hard to believe that these changes won't be important. By Grace stepping up to this platform, willing to take the praise and proverbial bullets, she has made the rock n' roll landscape a better place to be.
This album is: Riff Respected
-Adam Grant