Edutainment: Veteran Musicians Give Tips to Young Bands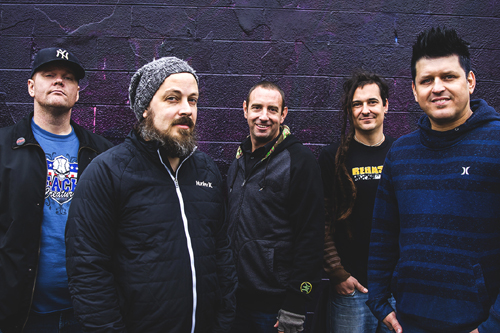 Over the last couple of months, Riffyou.com has caught up with a number of musicians who have spent large portions of their lives onstage, in-studio and in the industry. All have had unique histories and tons of experiences to draw from, so we felt it was necessary to ask them to provide some advice for younger bands that are attempting to find their way.
We've assembled advice and opinions from a collection of musicians who, combined, have over a century's worth of knowledge to share. Here's what they had to say:
Chris DeMakes – Less Than Jake
"First thing's first, does everybody have the same ambitions and goals? If you have one guy who doesn't show up for practice and he'd rather hang out with his girlfriend, then you better get a new bass player, because that's not going to fucking work. Everybody has to be on the same page. Everybody has to be dedicated to their instrument, dedicated to their band, and dedicated to each other as friends.
"From there, if you're good enough as a band, you're going to start gaining fans. If you get to that point where people are showing up to your shows, go out and meet those people, shake their hands, write them back when they write you, and thank them for buying your shirt or CD. That human interaction will keep them coming back because it has for our band."
Chris Bellew – The Presidents of the United States of America
"Understand your voice – your pallet. Try to be creative and then be critical or objective. Try to be subjective and objective at the same time. Write a song and then really look at it. Is it really broadcasting the exact signal that you want to broadcast? In the song, is there any misdirection in the lyrics? Who are you? What's your signal? What do you want to make people feel? Then work backwards from that. What do you want a room full of people to feel? Do you want them to have an opportunity to cry or lose their minds and jump around? And then get ruthless with focusing your craft towards that voice."
Jim Heath – The Reverend Horton Heat
"Get yourself a good running van: one that everybody can ride in and pull a trailer [of gear] and then start touring. Even if it's regional and you're in Toronto, try to get to all the little towns around there and then try to make some headway in Montreal. In the places that you're bigger, if you make money, save that money so that you can make crazy-money-losing trips and get a foothold on other places."

Colin Linden – Blackie and the Rodeo Kings
"I always find that if you guide yourself by your own musical integrity and you work really hard at making your music honest and unique; be respectful of the people and take note of the people who respond to it, those truths go beyond any change in the trends that might occur."
Scott McCullough – Rusty
"From a musical standpoint, we never tried to direct our music in any particular way – we just played what the fuck we wanted to play and had fun doing it…that seemed to catch onto people. We never tailored our music to any audience. I would say that is the most important thing. Do what's in your heart and play what feels right. Hopefully that'll get you to where you want to go."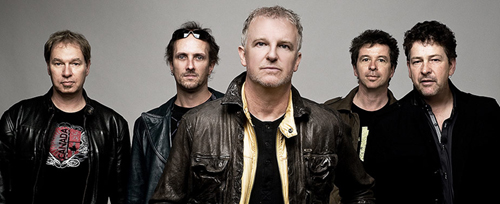 Sam Reid – Glass Tiger
"The bottom line is perseverance. Talent [has to be] there too, but definitely perseverance is high on the list. Have the commitment and do it more than you want to breathe. Don't chase the money and just go for it. If it's in the cards, it's in the cards."
-Adam Grant
Stay Tuned for a full-fledged music industry survival guide with Finny McConnell of The Mahones.