Marilyn Manson Interested in Going Acoustic

Marilyn Manson is a loud and in-your-face artist. Be it through song, appearance, or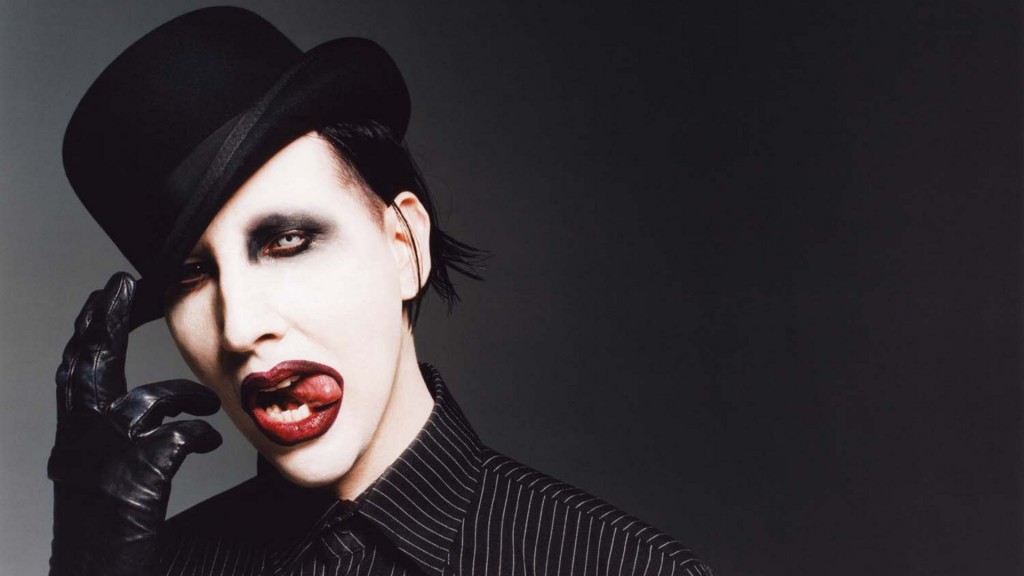 opinion, Manson has always been heavy duty. However, the rocker recently revealed that he is working on acoustic material.
During a recent Reddit 'Ask Me Anything' session with fans, Manson explained his interest in creating and performing songs in a more stripped-down manner.
"I've found a bunch of old recordings form when I was making Holy Wood," offered Manson. "I was rehearsing for the album, and I was doing a bunch of different covers and John Lennon songs and Elton John, just various Johnny Cash, and assorted things, the Doors also, things that I could use to just warm up my voice. And I think my voice was really raw at that time. Holy Wood, it's one of my favorite moments of music, and it does have a lot of moments."
He continued: "I like doing things acoustically. I actually like to – I'm not afraid to sing in front of other people with a microphone, acoustically, which was something I was shy to do in the past. I would never want to have people in the studio; I would want to sit in the sound booth. But now I don't have a problem with it at all. In fact, I wouldn't mind performing live acoustically as well. I even crashed some innocent strangers' bachelorette party karaoke a few weeks ago! I don't know if they wanted a concert or not, but they got it."
When asked later on by another fan if he plans to record an acoustic album down the road, Manson responded:
"As a matter of fact, that's some of the plans, of the style of music that I'm working on right now. I don't know what it'll turn into. Some of it will be with Jonathan Davis (Korn), I think – because he has plans of doing something similar as well. Something that might even cross over the boundaries of being more Southern-sounding. It is strange, when I think about it – I did record Smells Like Children in Mississippi, which is where the blues came from. So there might be something more acoustic and blues in my future. I like the rawness of it. I definitely like the rawness."
This summer, Marilyn Manson will be on tour with Smashing Pumpkins.
Please be sure to follow us on Twitter @riffyou and at Facebook.com/riffyou.