Marilyn Manson Reportedly Punched at Canadian Denny's

When Marilyn Manson arrived at a Denny's restaurant this past weekend in Lethbridge, Alberta,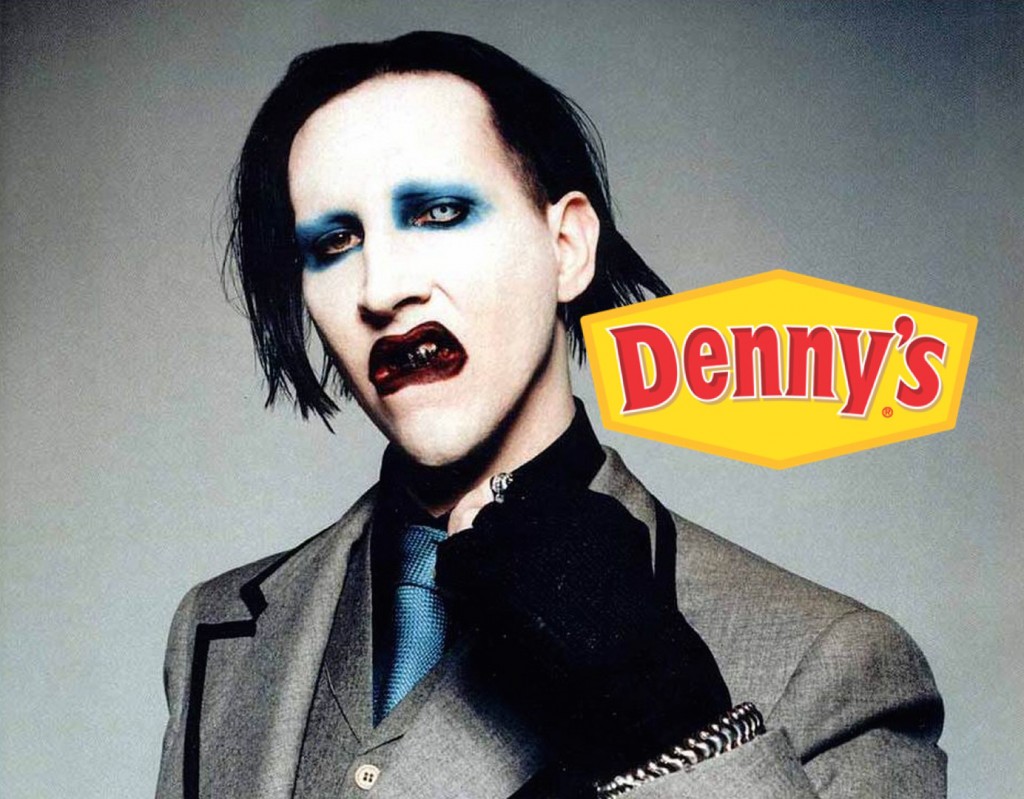 Canada, he was likely looking for a plate of pancakes and bacon, not a knuckle sandwich.
According to a report by CTV Lethbridge, the shock rocker visited the mega-breakfast eatery in the early hours of Sunday morning, following a gig Saturday night at the Enmax Centre.
Around 2:30am Manson and his crew exited the Denny's stationed at the Sandman Inn, when eyewitnesses say that a 21-year-old man punched him in the face. Allegedly, bodyguards jumped in and the altercation spilled into the hotel lobby and out the doors.
Manson, nor Denny's staff have commented on the matter, while the Lethbridge Regional Police have confirmed that an altercation did take place, but won't name names. Charges will not be laid and authorities consider the case to be closed.
What provoked this incident? Sources have told TMZ that Manson got into a verbal dispute with another table and reportedly called someone's girlfriend a bitch.
Yup, that would do it.
Earlier this year, Manson released The Pale Emperor through Dine Alone Records. This summer, he will go on the road with Smashing Pumpkins.
UPDATE: Marilyn Manson's manager claims that the attack against his client was unprovoked and that charges will be filed.
-Adam Grant
Please be sure to follow us on Twitter @riffyou and at Facebook.com/riffyou.