Meet Michael: He Knew Jack White Was Coming to Idaho Before You Did

Last week, after Jack White announced that he'd stop touring for a long period of time after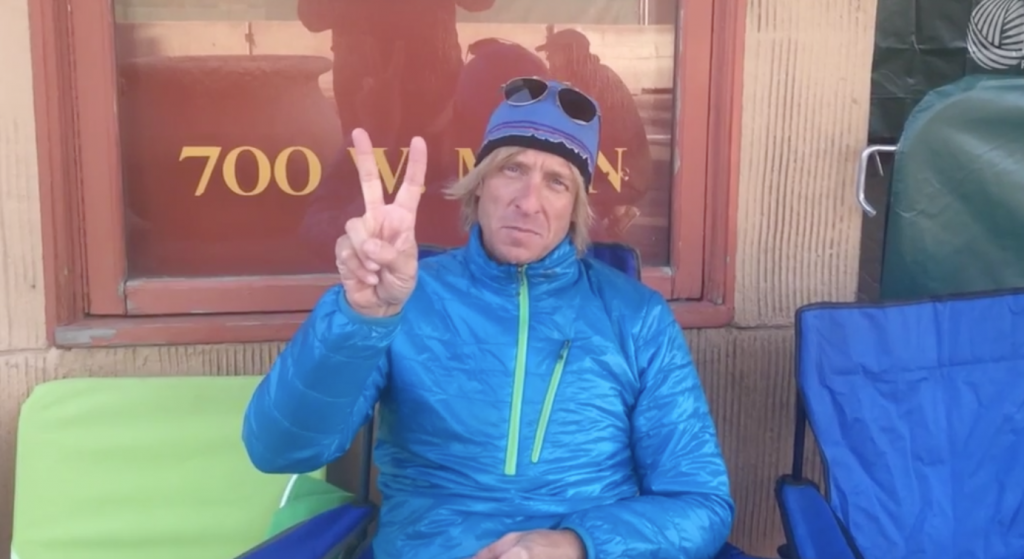 performing acoustic sets in the five American states he hadn't performed in yet, many die hard fans began attempting to crack the code.
On Monday, those who guessed Alaska were able to pat themselves on the back, as White played the state's Wendy Williamson Auditorium at the University of Anchorage Alaska campus.
By the time it was subsequently revealed on Wednesday that White would be performing at The Egyptian Theatre in Boise, Idaho, a man by the name of Michael was already at the front of the line for tickets.
"Well, man, you just have to read between the lines, you know what I mean?" said Michael in a video interview with the Idaho Statesman. "You gotta be paying attention and knowing that he played in Alaska two nights ago, and routing being what it is and it being five states that he hasn't played before. You sort of take two and put two…together. Then it was announced this morning. You just have to be paying attention."
More specifically, how did Michael crack the code with regards to which venue White would play?
He said that since White would be performing with a ribbon microphone, the venue he needed to perform at had to be acoustically sound. With Idaho venue The Knitting Factory already booked on Wednesday evening, he guessed that the next best place was The Egyptian Theatre.
Well played Michael, well played!
-Adam Grant
Please be sure to follow us on Twitter @riffyou and at Facebook.com/riffyou.