Rent Kurt Cobain's Old L.A. Apartment for $150/night

Profiting off of a celebrity's death almost never happens. Wait, that's a lie, it happens all of the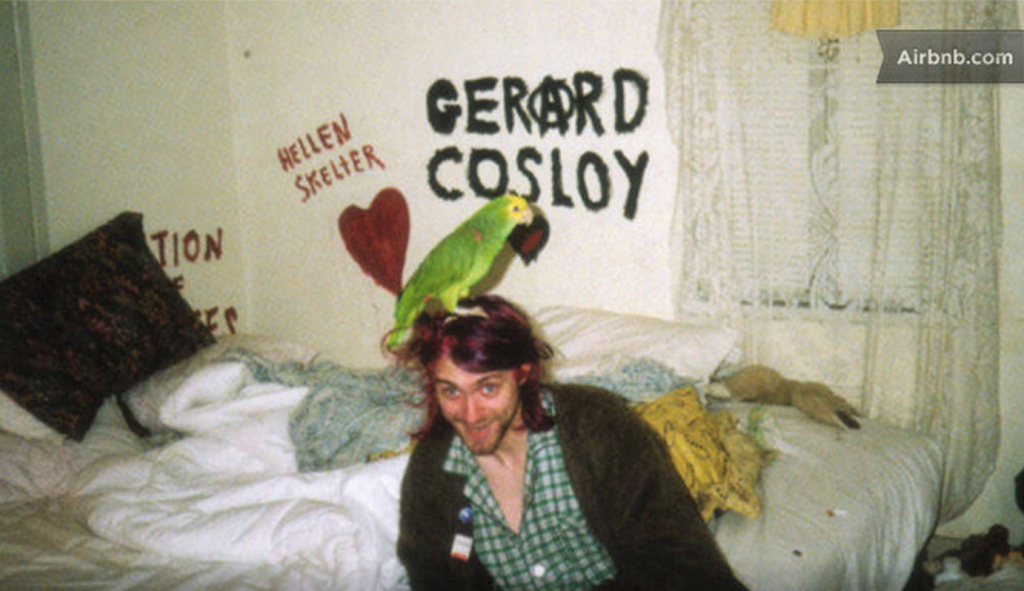 time. How else do you explain the endless trail of new Tupac Shakur albums and tacky Elvis Presley merchandise? Now, it's Kurt Cobain – even though it's also been Kurt Cobain for a long, long time already.
As discovered by the fine folks at Vulture, a Los Angeles apartment once shared by Cobain and Courtney Love from 1991-92 can be rented out through Airbnb, an online realty service.
Interested parties can rent the apartment for $150 per night or $3,800 for an entire month. The apartment's owner, Brandon Kleinman, claims that he didn't become aware of the apartment's backstory until he signed the lease in 2011.
"The place is the perfect combination of comfort, style, location and…rock n' roll history. First about the Rock History: Yes, Kurt Cobain and Courtney Love lived in the home during the height of Nirvana's musical influence 91-92 to be specific," reads a description of the apartment on its Airbnb page. "At the time, Kurt was focused on song writing and his artwork, much of which was created in the apartment. He was particularly into painting during this time and even decorated the walls in the living room and bedroom. His favorite spot in the house: the bathtub. In it, he wrote the song 'Heart-Shaped Box.'
"The location has been immortalized in books and across the web. I can provide many more pictures from SPIN magazine's recent spread on the place."
Who else needs a vacation?
Please be sure to follow us on Twitter @riffyou and at Facebook.com/riffyou.