Mick Jagger Helped Sid Vicious After Murder Charge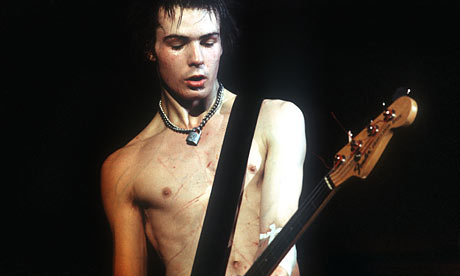 Not many, if any bands can sustain such a legacy after putting out one album, but The Sex Pistols are one of them. The work demonstrated on Nevermind the Bollocks Here's The Sex Pistols alone is enough to keep the UK punks in conversation, but unfortunately the tumultuous end of band bassist Sid Vicious often manages to steal the attention away from the band's importance and how it helped blaze a trail for a genre.
In 1978 Vicious was accused of murdering then girlfriend Nancy Spungen in the couple's hotel room. It was never proven if Vicious did in fact commit the crime, as he died of a heroin overdose four months later, after being granted bail.
While that isn't new information, what is, is Mick Jagger allegedly playing a role in Vicious' defence. In a recent interview with The Daily Record, John Lydon (Johnny Rotten) revealed that The Rolling Stones frontman helped Vicious get his legal team in order after Sex Pistols manager Malcolm McLaren didn't come to the rescue.
"I heard Mick Jagger got in there and brought lawyers into it on Sid's behalf because I don't think Malcolm lifted a finger. He just didn't know what to do," recalled Lydon. "For that, I have a good liking of Mick Jagger. There was activity behind the scenes from Mick Jagger so I applaud him. He never used it to advance himself publicity-wise."
Earlier in the interview, Lydon maintained that Spungen was "a hideous, awful person who killed herself because of the lifestyle and led to the destruction and subsequent death of Sid and the whole fiasco. Her death is all entangled in mystery. It's no real mystery, though. If you are going to get yourself involved in drugs and narcotics in that way accidents are going to happen."
Lydon also went on to accept some responsibility for Vicious' downfall, considering that he was the one that brought the troubled bassist into The Sex Pistols.