Alanis Morissette's Jagged Little Pill Coming to Broadway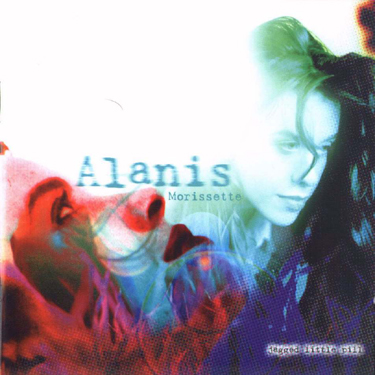 Alanis Morissette's seminal 1995 debut, Jagged Little Pill, was a dominant force upon its release and continues to be recognized as one of the greatest albums of the decade. It has sold over 33 million copies worldwide and its dramatic second act will come in the form of a Broadway musical.
The "workshop production" of the Jagged Little Pill musical will be aided by the presence of Tony and Pulitzer winner Tom Kitt. He will handle the show's orchestration and arrangements.
This isn't Kitt's first go around in the rock n' roll theatre spectrum, as he previously worked on Green Day's American Idiot musical.
"I look forward to taking the heart of Jagged Little Pill and expanding its story, fleshing it out into ever deeper layers of emotionality, specificity, humanity, power, physicality, spirit and fabulism," said Morissette in regards to taking her work to a whole new stage.
Jagged Little Pill features undeniable radio hits like "Ironic," "Hand in My Pocket," "You Learn," "Head Over Feet," and of course, the blazingly strong and defiant "You Oughta Know." The latter proved so stirring, that rumours regarding who had wronged Morissette as a young woman took on lives of their own.
After time, it was revealed that Dave Coulier of Full House fame was the man in which "You Oughta Know" was calling out. There's no word if he'll reprise his role in the Jagged Little Pill musical.
Jagged Little Pill is expected to debut in 2014.