New Lana Del Rey Album Coming May 1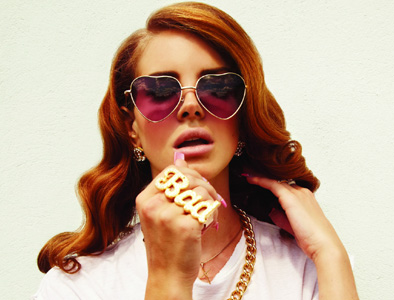 In an off-the-cuff remark while meeting fans out on the street, songstress Lana Del Rey revealed that her forthcoming album, Ultraviolence, will be released on May 1. After noticing that this revelation was in front of someone filming her, Del Rey half-heartedly tried to pull back on the statement, before professing her love for the project.
"It's so good that it made me forget about the last record. I'm in love with it," said Del Rey. "I have that romantic feeling about it."
It was on December 4, at the Hollywood premiere of her 30-minute short film, Tropico, that Del Rey first informed the world about the title of her follow-up to 2012' magnificent Born to Die.
That night she said: "I really just wanted us all to be together so I could try and visually close out my chapter before I release the new record, Ultraviolence." Subsequently, those in attendance went bananas.
Del Rey's latest track, "Once Upon a Dream," is the theme song for Disney's new movie, Maleficient. It's not known if this song will appear on Ultraviolence. Our guess would be no.
Check out the video of Del Rey making the release date statement: