Get Your New Music On Fridays – Beginning in July

After months of publicized chatter, comes word that 45 countries around the world will all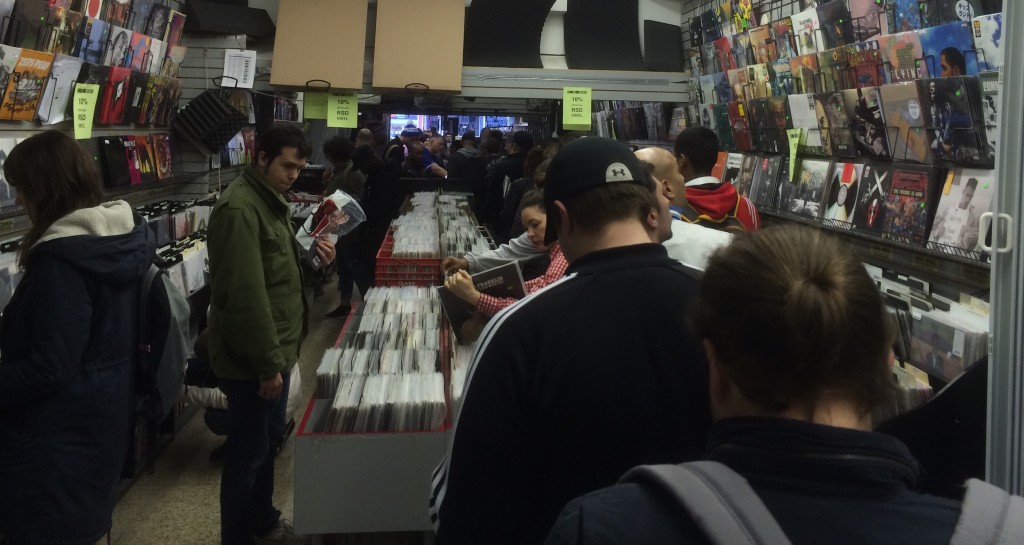 release new albums on Fridays. This initiative goes into motion beginning July 10.
Dubbed 'New Music Fridays' by the International Federation of the Phonographic Industry (IFPI) – the organization that's taken the lead on this switchover – believes that changing release dates from earlier in the week, to the beginning of the weekend, will help improve the music business.
"The move will mean fans can now get new music on the same day worldwide rather than having to wait for their own national release day," reads part of a statement issued by the IFPI. "It puts an end to fans being unable to access music in their own country when it is legally available elsewhere, and the frustration that can cause.
"New Music Fridays are an opportunity for artists and labels to maximise awareness of newly-released music," continues the statement. "Whatever country they are in, fans will now know – Friday is not just the start of the weekend – it's the day for new music. This can help create more excitement and a sense of occasion around the release of new albums and singles."
In an interview with Billboard, IFPI CEO Frances Moore explained: "This was done primarily for the consumer. Consumers were telling us via different pieces of research done across many countries that Fridays and Saturdays was when they wanted new music and that's what has led this campaign. We're hoping that with more consumers in stores on Fridays and Saturdays, which stores tell us leads to increase impulse buying, and with peak activity on most social media [typically taking place over the weekend], will all lead to an increase in sales."
IFPI – through its New Music Fridays website – confirms that every country will participate in this initiative, but certain regions in Asia will continue to put out domestic releases on different days.
"Release days are not legally binding in any given market, so it is possible that some artists and labels may choose to launch individual albums or singles on different days," reads the FAQ page on the New Music Fridays website's. "In some markets, such as Japan, local repertoire may be released on a separate day. But the intention is that all international repertoire will be released on Fridays across the world."
IFPI represents 1,300 record labels worldwide.
Please be sure to follow us on Twitter @riffyou and at Facebook.com/riffyou.