Interview: Dave Monks is an Undercover Lover

With Tokyo Police Club, Dave Monks has been able to show the public a certain side of himself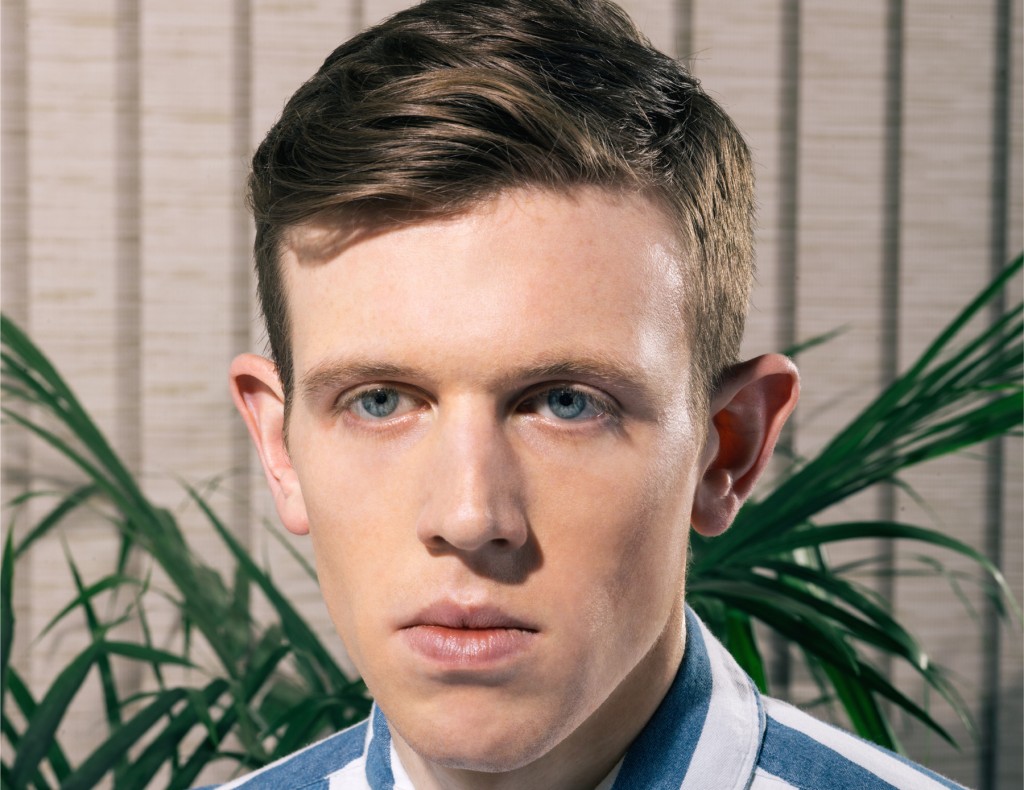 for a decade now: that wordsmith, vocalist and bassist at the front of one of Canada's most jubilant, energetic, authentic and brilliant indie rock collectives.
But according to Monks, there has always been something more bubbling beneath the surface – an interest in revealing a more stripped down, intimate form of writing and performing.
"I feel like my band has known [this side of me] for so long," explains Monks while in conversation with Riffyou.com. "At practice, or recording sessions, we'll work on our songs, then at the end I'll say, 'hey guys, what do you think of these three songs?' They'd say, 'Yeah Dave, we like them, they're cool.' They like them and have seen so many sides of me for so long that when I started talking about this project, they went, 'That's awesome, just do it.'
"My band, we all bonded at the beginning over playing angular rock music. That's awesome, but I just happen to make a huge amount of music that isn't angular rock music," he continues. "I'd always felt that I should be making stuff that sounds good with the band, then I thought, 'fuck it, I'm just going to make these [stripped-down] songs because I like them.' So, I worked on this project under that mentality for a while."
What brought forth Monk's debut solo EP, All Signs Point to Yes (available June 16 through Dine Alone Records), was a move out of Canada to Brooklyn. As Tokyo Police Club was finishing up 2014's Forcefield, Monks was in a long distance relationship and opted to bridge the gap.
Already very familiar with New York thanks to Tokyo Police Club having spent much time in the state, Monks became quickly inspired by the love he had found and the much more competitive artistic community he moved to. Songs came fast and furiously.
What also helped Monks' creative burst was the zero pressure he felt. For the first time in ages, he didn't have anyone standing over his shoulder expecting a new album. This allowed Monks to feel less inhibited about what he was creating.
"I think being undercover helped the lyrics a lot," explains Monks. "I was just able to say the things that I wanted to say. They're 100% love songs – some of them are bummer love songs, but they're all love songs and that's something I really shied away from in Tokyo Police Club.
"I felt brave about writing these songs," he adds. "If I just did what I wanted to do regardless of what I thought people would want to hear, or what is popular right now in music, that was going to give [the album] a bravery and make it stand out."
Monks has succeeded in this regard. All Signs Point to Yes is a confident album by a man that gave himself the freedom to explore territory he'd previously left to the side. It's not Tokyo Police Club, but the Monks heard here still manages to captivate in a quieter, yet not a library-silent space.
As for what this will lead to, Monks hopes for more solo albums. After all, out of the 30 songs he wrote going into this EP, only seven were used. Of course, there's also the next Tokyo Police Club album, which Monks says is closing in on completion.
"I'm realizing that there isn't any neat organization," offers Monks when asked if he expects his solo, creative experiences to bleed into the future of Tokyo Police Club. "They are all 'Dave songs' and some of them just get worked on with Tokyo. They've always all been 'Dave songs.'
"I thought I would go back and write in a more Tokyo way – whatever that is – but it turns out that I am not doing that. It's the same stream of consciousness. The next Tokyo album will be a logical progression from this EP. It won't be acoustic, but it'll be the same kind of stuff. This EP and the next Toyko album are part of my journey and its one narrative – not two narratives."
-Adam Grant
Tour dates:
06/15 Washington, DC – Black Cat Backstage
06/16 New York, NY – Mercury Lounge
06/25 Toronto, ON – The Garrison
06/26 Hamilton, ON – Casbah Lounge
06/27 Ottawa, ON – House of TARG
07/08 Cambridge, MA – TT The Bear's Place
07/09 Philadelphia, PA – Milkboy
Please be sure to follow us on Twitter @riffyou and at Facebook.com/riffyou.