Nickelback Wanted in Australia for "Impersonating Musicians"

Nickelback have been murdering music for many years now and finally the Queensland Police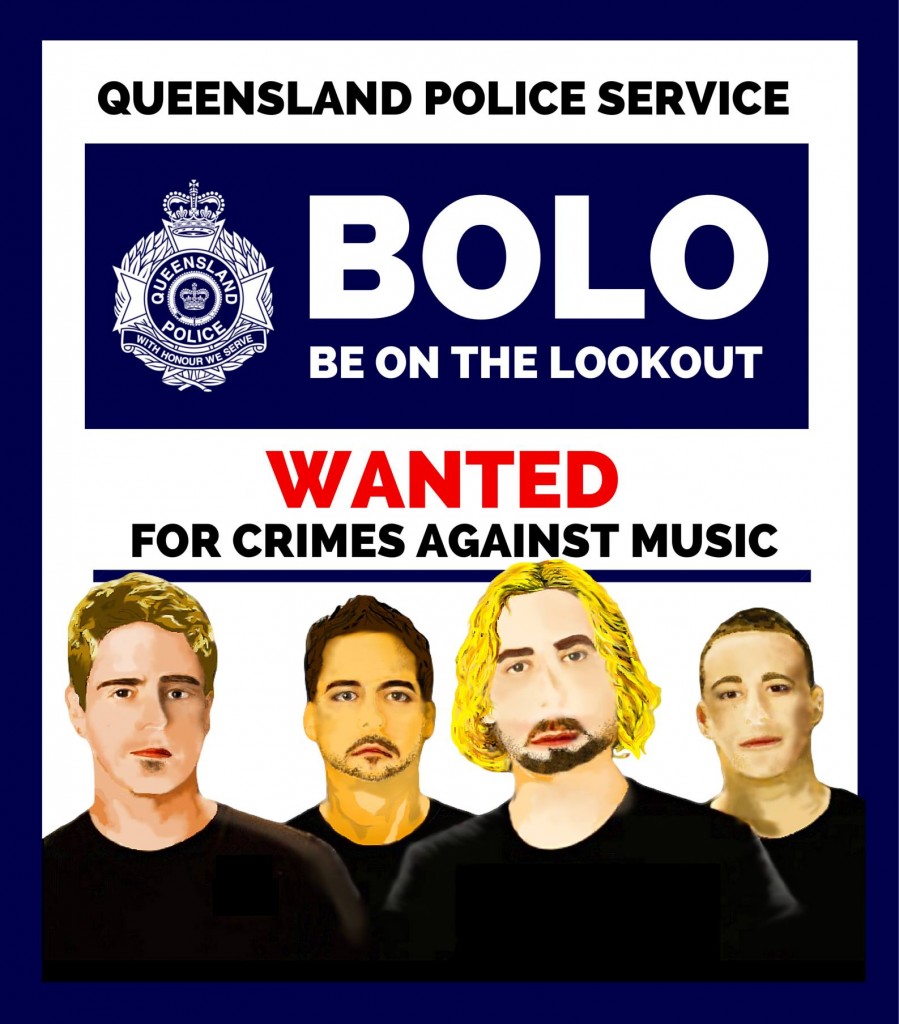 Service in Australia is looking to put an end to the band's crime spree.
The force has published a wanted poster of Nickelback upon its official Facebook page, alongside the caption: "Police are on the lookout for these men who are believed to be impersonating musicians around Boondall this evening. Avoid the area. It may be hazardous to your hearing and street cred."
Of course this was added at the end: #LookAtThisGraph  #NoFixedAddress.
Last night, Nickelback played the Entertainment Centre in Boondall, a suburb located in Brisbane. We imagine that it was attended by thousands of people comfortable with aiding and abetting fugitives.
Thank you Australia, thank you. You're doing Canada and the rest of the world a major solid.
Update: An Australian source close to Riffyou.com has informed us that Nickelback managed to slip away in the night.
Please be sure to follow us on Twitter @riffyou and at Facebook.com/riffyou.